50% Discount at Max Burn Gym,Shimanto Shambhar
zooit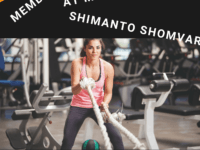 Max Burn is a newly gym at Shimanto shambhar ,Dhanmondi,Dhaka
Enjoy  your discount with zooFamily which is a community to make cash back offer and discount for their people.Our membership is free of cost…you will get lot of discount in various outlet.Max Burn gym one of the fitness outlet where you will get up to 50% oFF.
What Is zooFamily?
"zooFamily"
is a foundational community of Deals and Informations. The community members getting not only 
"Discount or Cash-Back
" but also we publish all kind of
"informations"
. Our company " 
Travelzoo Bangladesh Ltd
" and  "
zoo Info Tech
" supporting the financial activities for
"zoo family"
foundational works. We are a community who supports the people , corporates and nations by information, discounts and cash back offers. Our profession is our passion!