Novoair Sales Office And Contact Info
zooit
Novoair Sales Office And Contact Info
Novoair Sales Office And Contact Info need to go situated at Dhaka, Dhanmondi Happy Arcade Shopping Mall Travelzoo Bangladesh Limited. Novoair is a Bangladesh based airline which is found on Dhaka, Bangladesh. The airline operates its most of the domestic and a few international flights from its main hub. The airline was founded in October 2007. The airline's directors were Arshad Jamal, Faiz Khan, Mofizur Rahman and also Fayzur Rahman Badal. At the starting time, the airline served as an aviation service provider as the business company "Tuska Group". From the year 2011, Mr. Faiz Khan, who was the founding chairman of the company made a plan and the airline began to process its own airline. Finally, January 2013, NOVOAIR had succeeded to make its own domestic flights for providing the best services to the passengers.

In the beginning, from January 2013, just only three domestic destinations are served for testing: Chittagong, Jessore, and Cox's Bazar, all from Dhaka. Some days later, on 20 January 2013, it began to serve Sylhet.
In July 2013, NOVOAIR stated a frequent-flyer program named "Smiles". Before Smiles, there is no frequent-flyer domestic program, that means it is the first frequent-flyer program which is made by this airline and made history.
The airline has arranged delicious meals for the passengers in its flights. Different types of interesting snacks are served to the domestic and international flights travelers. The airline' foods are served by the passenger's taste and also their region. The food is cooked by the international certified cooker, so, it is tasteful. If any passengers want to eat a special meal, he should request to the chef, he will make it according to the order.
The airline has Charter Services for the Domestic and International destinations. But there are some rules for that. They are:
* For selecting the date, passengers have to pay 50% advance.
* Passengers have to pay rest 50% before departure date.
* Quoted rates are net to NOVOAIR.
* Vat and Tax are excluded from the rates.
* Passengers can pay with Cash or A/C Payee Cheque.
* Time and date of the flights may be changed according to the emergency or weather or any types reason
The airline has set the difference in baggage allowance. For the adult and child, minimum of 20 kg per person are allowed. On the other hand, 10 kg are allowed for the infant. But if any passengers want to carry extra luggage, he has to pay 100 to for per kg. The airline has prohibited some materials that a passenger can't carry in flights. Some of them are, nail cutter, razor blades ( in this case, if blade is set into a plastic molding are allowed, but blade can be removed from razors, are not allowed), Knives ( any types of blades length are prohibited), Household cutlery ( included large spoons/tablespoons are not allow but any types of small spoons are allowed), Corkscrews, Lighters, Sharp tools/objects ( here are included multi-tools and penknives), Rope, Catapults, Darts, Billiard (included Snooker or pool cues), Sporting bats, Toy/replica guns (included metal or plastic both are not allowed), Walking/hiking poles, Body spray, Hypodermic needles ( for medical reasons, it is allowed, otherwise, it is prohibited), Measuring tape, Fish/meat, paint.
Contact Us for Booking Tickets and Date Change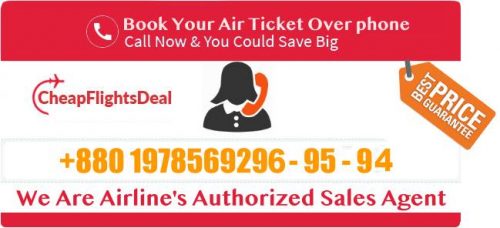 Travelzoo Bangladesh Ltd Contact Info
Mobile: (+88) 01768232311 / 01978569293 to 96
Weekly 7 days open from 10.30 am to 8.30 pm
Still Looking For more Information? visit our website here…  https://www.zooinfotech.com
Novoair Dhaka Sales Office
Corporate Office:
House-50, 3rd Floor, Road-11
Block-F, Banani, Dhaka
Telephone:
09666722224, Reservation Ext: 5100-03
Marketing & Sales Ext: 5115-16, 19, 20
Banani Sales Counter:
House-32, Chandiwala Mansion
2nd Floor, Road-11, Block-G, Banani
Telephone:
09666722224, ext: 5111, 5400-03
Call For air ticket:
01678569290,91,94,95
Gulshan Sales Counter:
Z Tower, Ground Floor
Plot-4, Road-132, Gulshan 1, Dhaka
Telephone:
09666 722224, ext: 5124;
Call For air ticket:
01678569290,91,94,95
Uttara Sales Counter:
House-53, Road-18
Sector-3, Uttara, Dhaka
Telephone:
09666 722224, ext: 5121
Call For air ticket:
01678569290,91,94,95
Airport Sales Counter:
Hazrat Shahjalal International Airport
Telephone:
09666 722224, ext: 5123
Call For air ticket:
01678569290,91,94,95
Novoair Chittagong Sales office
Address:
Husna Mansion
2nd Floor, 1702 CDA Avenue
GEC Circle, Chittagong
Telephone:
09666 722224, ext: 5130-5133
Mobile: (+88) 01618181313, 01768232311
CEPZ Sales Office:
BEPZA Complex, CEPZ
Halishahar, CEPZ, Chittagong
Telephone:
09666 722224, ext: 5143;
Airport Sales Counter:
Shah Amanat International Airport, Chittagong
Telephone:
09666 722224, ext: 5144
Cox's Bazar Sales office
Address:
Hotel Kallol
Kolatoli Beach Road, Cox's Bazar
Telephone:
09666 722224, ext: 5145
Mobile: (+88) 01618181313, 01768232311
Jessore Sales office
Address:
Rail Road, Chourasta, Jessore
Telephone:
09666 722224, ext: 5147
Mobile: (+88) 01618181313, 01768232311
Novoair Khulna Sales office
Address:
Hotel Tiger Garden Int.
Sena Kalyan Bhaban
1 KDA Avenue, Khulna
Telephone:
09666 722224, ext: 5150
Mobile: (+88) 01618181313, 01768232311
Novoair Sylhet Sales office
Address:
Anando Tower
Ground Floor, Jail Road, Sylhet
Telephone :
09666 722224, ext: 5152
Mobile: (+88) 01618181313, 01768232311
(For Booking Air Tickets call us: +8801678569293-96)
For More Information, you can visit our Travel Website and Novoair Post. or any kind of airline-related queries Email us: [email protected]