Audible is an American online audiobook and podcast service owned by Amazon.com Inc. that allows users to purchase and stream audiobooks and other forms of spoken word content. This content can be purchased individually or under a subscription model where the user receives "credits" that can be redeemed for content monthly and receive access to a curated on-demand library of content. Audible is the United States' largest audiobook producer and retailer.
What is audible Premium Plus?
Audible Plus is a monthly membership that includes access to unlimited streaming and listening from the Audible Plus Catalog. Audible Premium Plus – 1 Credit includes everything in Audible Plus, with the added bonus of 1 credit per month to be used to redeem any title from our Premium selections.
What is audible Plus vs Premium Plus?
The "plus" component means streaming, while the "premium" component means credits. Audible Plus (streaming only) – a new Kindle Unlimited subscription plan introduced in August 2020. It gives unlimited access to audiobooks from Plus Catalog, which includes over 10,000 audio publications.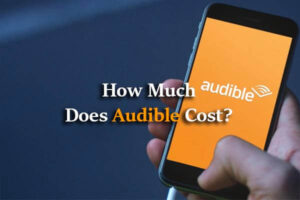 Is audible Premium Plus worth it?
So, you could say that the Audible credit that you get as an Audible Premium Plus subscriber costs you only $7. That's a really good deal considering you can use the credit to buy any audiobook you like from the entire catalog! Many of these titles are $30 or $40, some even more. So, yes, Audible Plus is worth it.
What is the difference between audible and audible plus?
The major difference between the two plans is the content that subscribers can access. The company says that Audible Plus will offer more than 11,000 titles, including audiobooks, podcasts, and original content, but subscribers will have to upgrade to Audible Premium Plus for access to its full catalog of 550,000 titles.
In other words, Premium Plus, gives you access to:
Plus catalog – you can stream audiobook files just like Plus members do. Includes over 11,000 titles.
Premium catalog – it basically includes the rest of entire Audible catalog. You can exchange credits you get every month (one or two) for any audiobook, no matter its worth. Includes almost 500,000 titles.
The Premium catalog can't be accessed by Plus members. If you are a Plus member and would like to listen to any audiobook from outside Plus catalog, you will have to buy it.
Membership plan: Audible Premium Plus
Number of eligible books: over 11,000 in Plus catalog and almost 500,000 in Premium catalog
Streaming: Yes
Credits: Yes, 1 or 2 per month
Owning books forever: Yes
Monthly fee: $14.95 (1 credit), $22.95 (2 credits)
AUDIBLE SUBSCRIPTION PLANS COMPARED
Let's take a side-by-side look at the current Audible membership plans. Are you going to stay with Premium Plus (former Gold) or give a try to Plus?
Audible Plus vs. Audible Premium Plus
| | Plus | Premium Plus |
| --- | --- | --- |
| Free trial | 30-day | 30-day |
| Access to Plus catalog | Yes | Yes |
| Access to Premium catalog | No | Yes |
| Number of eligible books | Over 11,000 | Almost 500,000 |
| Earn credits | No | Yes |
| Own books forever | No | Yes |
| Exclusive discounts | No | Yes |
| Monthly fee | $7.95 | $14.95 |
AUDIBLE MEMBERSHIP PLANS – WHICH ONE TO CHOOSE?
Do you wonder which Audible plan will suit you more? Besides defining your needs, it's worth taking into consideration how the new Audible subscription ecosystem works.
Audible Plus ($7.95 per month) is a new membership model similar to Netflix or Kindle Unlimited – you listen to anything in the Plus catalog but only when you are subscribed. When your subscription ends, all Plus audiobooks are being removed from your account, and you can't download new ones.
Audible Premium Plus ($14.95 or $22.95 per month – former Gold and Platinum plans) adds a well-known feature – credits. Every month you can exchange one or two received credits for any audiobook that's not included in the Plus catalog. You own this audiobook forever. We are talking about well over 450,000 Premium titles.
With the launch of Audible Plus, Gold – and now Premium Plus – subscribers no longer need to waste their credits for audiobooks that cost $5 or $10. These audiobooks are included in the Plus catalog, and you have unlimited access to them. Instead, you can exchange your Premium Plus credits for hot new audiobook bestsellers that cost over $30, so you save over $15 every month.