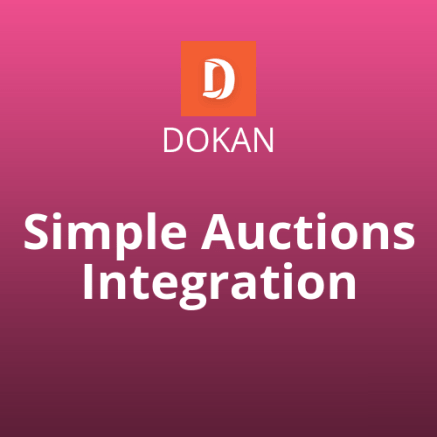 Dokan – Simple Auctions Integration
৳ 699.00
This module integrates the Dokan plugin with the WooCommerce simple auctions plugin, which you have to buy from CodeCanyon separately. That means to have an auction system in your site, you need to buy two more plugins despite having Dokan –
1. Dokan Simple Auctions Module.
2. WooCommerce Simple Auctions plugin.
We have just integrated this plugin's features to the Dokan seller dashboard; as WooCommerce Simple Auctions is a third-party plugin, if you find any bug in the system, please report them to the author's official support channel in CodeCanyon.
Dokan – Simple Auctions Integration WordPress Plugin Pre-activation.
Description
Dokan Simple Auctions module extends the popular Dokan plugin with auction features. With this module, your vendors can easily make auction-able products along with your regular products. This module integrates Dokan plugin with the WooCommerce simple auctions plugin, which you have to buy from CodeCanyon separately.