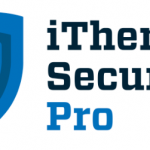 iThemes Plugins Subscription
৳ 490.00
Description
If you are using WordPress, you must know the name of iThemes Plugins for their intuitive and amazing plugins. Mostly they are popular for their security plugins which allows to maintain and keep your website safe from hackers.
However, iThemes Plugins also has some other useful plugins to give you a joyful ride into WordPress. Carousal, featured posts, rotating images, and many other plugins to make your customization more easy and gorgeous.
But now, let's know some benefits of their most popular security plugin –
Main features
iThemes Security comes in two flavors, the free version of iThemes Security and Pro which may be a premium plugin. Both offer a variety of features.
iThemes Security provides:
A basic security check to assess existing vulnerabilities.
Blacklists for banned users and IP addresses to prevent hacking bots.
Backups and database syncing tools just in case the worst happens.
Brute force detection to prevent dictionary hacks.
File change detection just in case something gets through.
404 and exploit detection to prevent hackers scanning your site for vulnerable pages.
Password configuration and salting to form passwords safer .
SSL and system tweaking to enhance site performance and force secure connections to the WordPress dashboard.
iThemes Plugins Subscription
BackupBuddy 8.5.2.1
Billboard 2.1.25
Carousel 2.0.36
Copious Comments 1.0.34
Featured Posts 2.0.37
Frolic 1.3.23
Rotating Images 1.3.14
Rotating Text 1.0.43
Slides 1.0.42
Slideshow 3.0.14
EmailBuddy 1.0.62
LoopBuddy 1.4.36
Mobile 1.2.17
Security Pro 6.3.2
Tailored Login 1.0.43
ThumbsUp 1.3.24
Tipsy for DisplayBuddy 1.0.36
VidEmbed 1.0.44
Video Showcase 1.1.72
Per Plugin Only 05$ or 490/=
Looking for more details, Call us now – +8801978569299
To buy more plugins, visit here