Have you ever tried to change the appearance or functionality of the default WordPress login page? If so, you know it can be a complicated job that involves editing core WordPress files. The good news is, there's a plugin for that! We'll use the LoginPress Custom Login Page Customizer to do the job.
Making Your WordPress Login Page Unique
If you're the only WordPress user for your site, you probably never gave much thought to the default login page. But if you have other users or contributors, you may want the login page to better match your website design. Or, you may just be looking for a way to improve your user's experience.
LoginPress makes those kinds of changes easy. Not only can you change the appearance of the sign-in page, but you can also even change the default messaging. That's something that would otherwise require complicated changes to the WordPress login files and single-handedly justifies installing the plugin.
How to Add LoginPress to WordPress
Let's install the plugin and see how it works.
1. Installing the LoginPress Plugin
Log in to your WordPress admin panel.
In the left column navigation, mouse over the "Plugins" link and click the "Add New" link.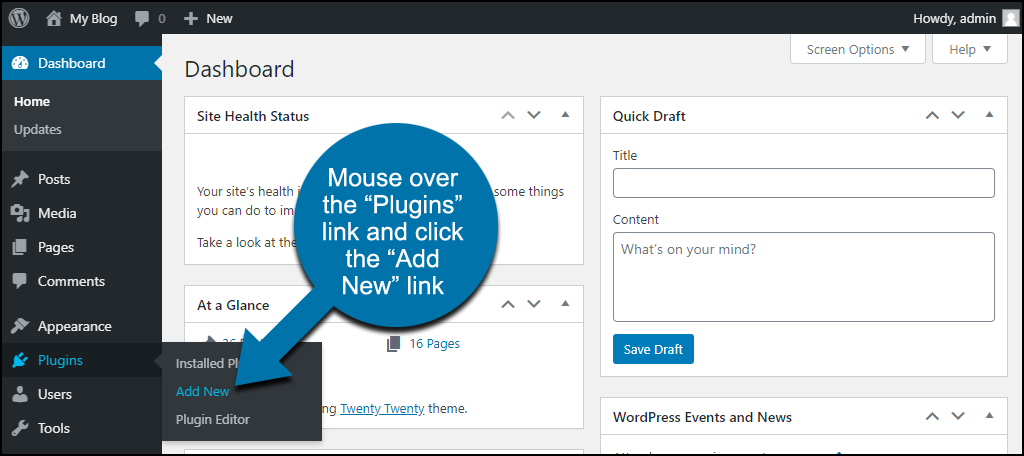 In the "Search plugins…" box, enter "LoginPress."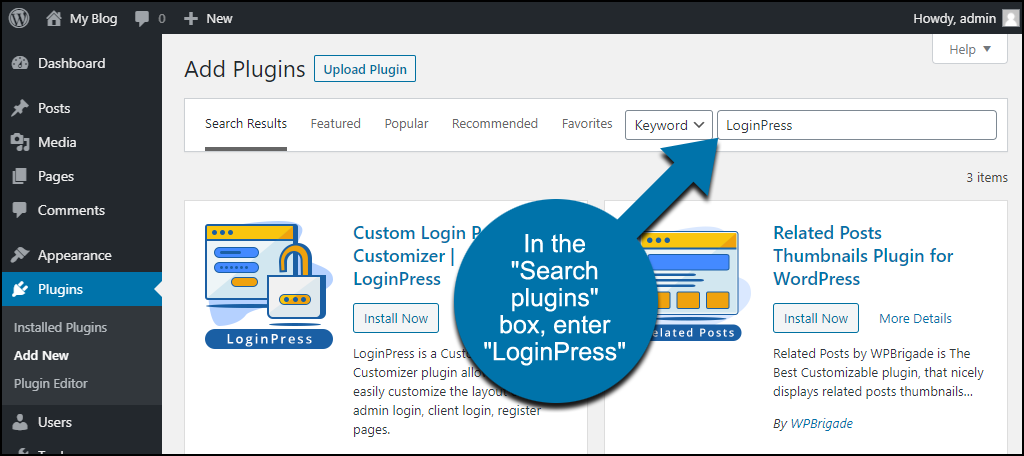 When you find the plugin, click the "Install Now" button.