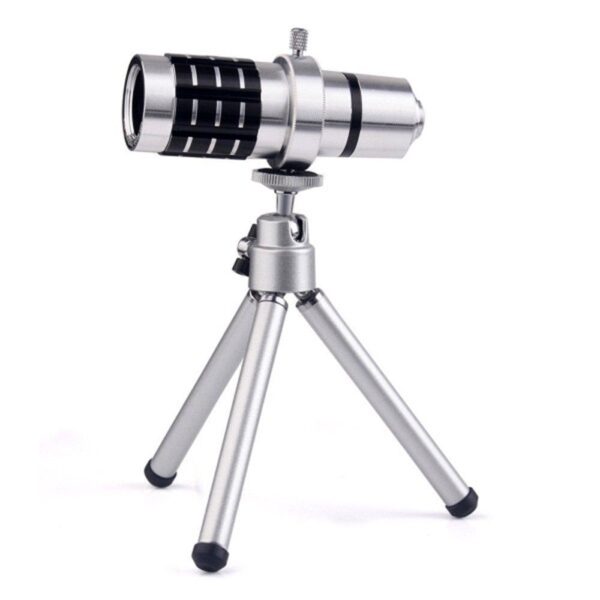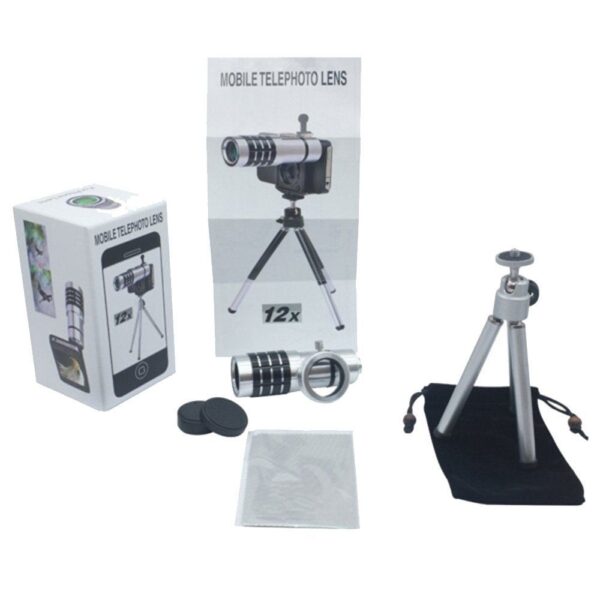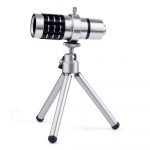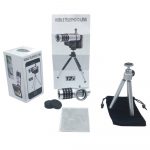 Mobile Camera Lens- 12x Zoom With Adjustable Tripod
৳ 1,800.00
In stock
his camera lens can be used as a binocular separately
suitable for most cameras and mobile phones.
Enjoy the landscape, watch games and concerts. Great camera phone lens.
Description
12x Mobile Camera Lens in Bangladesh
Extend your Mobile Camera Lense power up to 12 times with this 12X lens kit. This mobile camera lens is universal and works perfectly with any Smartphones including iPhones, Samsung, Oppo, Walton, HTC, Sony, LG and so on. Enjoy the telescopic view with your existing smartphone. This Camera lens is very useful and portable. You can carry this mobile lens anywhere. This camera lens just fits perfectly in your pocket.
Compatible device:
For iPhone 6 6Plus iPhone 4S/5/5S/5C
For Samsung Galaxy S5 S4 S3 Note 4 Note 3 Note 2
For HTC One M7
For LG G3 G2
For Sony Xperia Z3 Z2 Z1
For other mobile phones with the width from 6cm to 9cm
Specifications:
Lens: 22mm
Magnification:12x
Dimensions: 31mm x 94 mm
Net Weight: 112g
View Angle: 70 degree
The clip can hold 6cm to 9cm phones or cameras
Usage: Change the cell-phone back shell first, then enclose with the telescope. Adjust the clear focus with the naked eye.
It can take a picture while fixing the telescope on the back shell. (If the screen of your cellphone is analyzed degree enough, you can adjust the focus with the screen of the cell-phone.)
Package Included:
1 x PYRUS Camera Lens(Phone is not included)
1 x Universal Holder
1 x Adjustable Mini Tripod
1 x Cleaning Cloth
What is the price of Mobile Camera Lens- 12x Zoom With Adjustable Tripod in Bangladesh?
The latest Price of Mobile Camera Lens- 12x Zoom With Adjustable Tripod in Bangladesh is ৳1,800.00 you can buy the Mobile Camera Lens- 12x Zoom With Adjustable Tripod Online in Bangladesh at best the price from our website and get home or office delivery or you can pick up directly from our office.