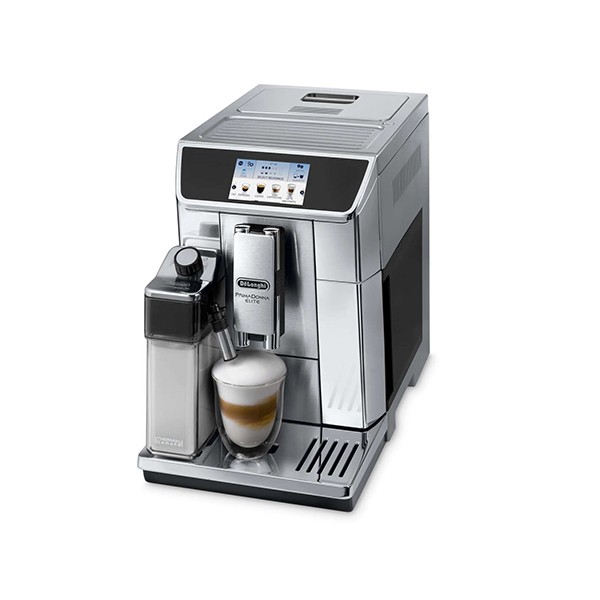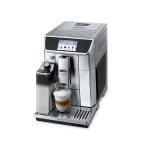 Super Automatic Coffee Machine Primadonna Elite ECAM 650.75.MS
৳ 195,000.00
Description
Specifications:
1. We can make below taste coffees from this machine: AC Automatic Cappuccino, AC+ Automatic Cappuccino +, CM Cappuccino Mix (coffee first and milk afterwards), LM Latte Macchiato, CL Caffelatte, FW Flat White, HM Hot Milk, EM Espresso Macchiato, My Milk (customizable milk), Hot Chocolate etc.
2. Can make 35-40 cup of coffees per day with proper uses and cleaning process.
3. Machine connected to the innovative Coffee Link App, to create new beverages, discover infinite personalization and receive unlimited advice and suggestions.
4. Wide variety of coffee and milk recipes, easily programmable, with 6 user profiles for individually tailored drinks.
5. New thermal carafe with a double wall to keep milk at an ideal temperature for longer.
6. De'Longhi "LatteCrema System" for a perfect mix of pleasure.
7. A creamy cappuccino, with dense milk foam, always at the perfect temperature… until the last drop!
8. Automatic clean for easy cleaning of the milk jug – so it can be turned to the fridge after use.
9. Drip-tray with dishwasher-safe removable grid for easy maintenance.
10. Removable brewing unit for easy cleaning and maintenance.
11. ECAM 650.75.MS, 4.3" TFT colour display with touch screen technology, for the maximum ease of use and interaction.
12. Exclusive hot chocolate function with dedicated carafe.
13. Bright and brushed stainless steel finishing and ergonomic outlines for a precious and dynamic design
14. Cleaning warning for cappuccino system. Rinse and decalcification auto-programmes.
15. Water filter: Removable water reservoir with overall capacity of 2 Liter.
16. Weight: 12.4kg.
17. Input power (W): 1450.
18. Pump pressure (bar): 15. 19. Dimensions (WxDxH cm): 26x48x37.5.