Salam air dhaka sales office
zooit
Salam Air Dhaka Sales Office
Salam Air is the first low-cost carrier based in Oman. Under the zoo family community, the airways office is one of the best Salam air Dhaka sales office in Bangladesh.
This airline has established in 2016 and offers low-cost flights, convenient travel options, and a verity of exciting destinations worldwide over 18 destinations.
Their brand aesthetic the bright livery of the A320 family we use 3 Airbus A320 aircraft & 3 Airbus A320neo aircraft; making us the 1st Omani carrier to use these highly rated single-aisle aircraft.

About Salam Air
The Airbus A320neo, this delivery will be added to their network expansion to support the airline in increasing connectivity across the region's popular and short to medium-haul routes. With 174 seats on the A320 and 180 seats on the A320neo offer the passenger a generous leg space and a comfortable seat pitch, which is key for a smooth and enjoyable journey. Salam Air strives to work with three voice principles being friendly, helpful and simple.
Baggage Policy: 
Carry-On Baggage
All portable baggage must fit in the overhead canister or under the seat before you. Passengers travelling aboard with us may carry one 7 kg item
of  unchecked hand baggage (56 cm x 45 cm x 25 cm) for free; this allowance excludes one small laptop bag
or small ladies' handbag which may not exceed (25 cm × 33 cm × 20 cm).
Checked Baggage
Flights with Salam Air do not include baggage in the ticket fare so you can book baggage on your flight after or during the booking process.
No item must measure more than 160cm, when combining the width + depth + length, and must not weigh more than 32kg per individual item.
For more Click On The Baggage, Button To Get All Baggage Allowance Information
How to do Online Check-in:                                               

Online check-in is the process in which passengers confirm their presence on a
flight via the Internet and typically print their own boarding passes.
Depending on the carrier and the specific flight, passengers may also enter details such as meal
options and baggage quantities and select their preferred seating.
Check-in is available from 1 to 30 hours prior to the scheduled departure of domestic flights
Use their mobile website or new mobile app to check-in and get your e-boarding pass.
Check-in online and print your boarding pass or get a voucher to be exchanged for your boarding pass at the airport.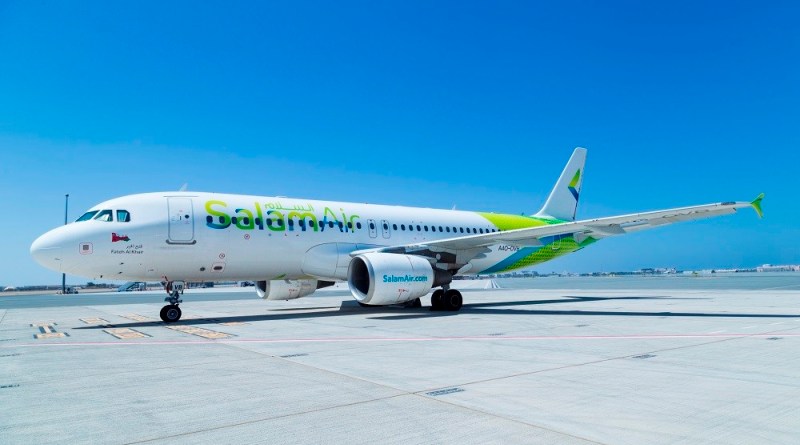 Find Reservation:
 Salam air Dhaka sales office you can check your air ticket before you Fly and make sure is your ticket is confirmed! If you wish to view the details of your reservation,
Please enter the reservation reference or PNR and your last name of yours from the reservation.
After submitting the information you may view and save your reservation.
Book add-ons and change flight and Enter booking Reference and First and the Last name.
Ensure that your name format is the same as entering your booking.


Find Us On Google Map:
There are a lot of Travel Agents selling Salam Air Tickets in the Bangladesh market. But most reliable authorized sales agents are Travelzoo BD Limited (A Top Travel Agent's in Bangladesh) or zoo Info Tech (who works with the aviation industry and travel technology). For a cheaper price and standard quality service you may contact:

2nd Floor, suite:#34, Holding:#03,
Road:#03, Dhaka 1205
Email: travelzoobdltd@gmail.com
Call for Air Ticket: +8801978569294, 95, 96
Hotline Number: +8801768232311
It's an authorized sales office, we open  from 10.00 am to 8.00 pm (7 days)
For More Information, you can visit our Travel Website
You can also Contact on Facebook
Salam Air sales office Related post By: Airways Office, travel news BD, zooHoliday, zooFamily.community