The Premier Bank Limited Routing Information
The Premier Bank Limited is solidified in Bangladesh as managing an account association on June 10, 1999 under Companies Act 1994 with the brand ensure "Administration First". The bank has been affecting each day to managing an account less requesting than at some other time through best in class workplaces.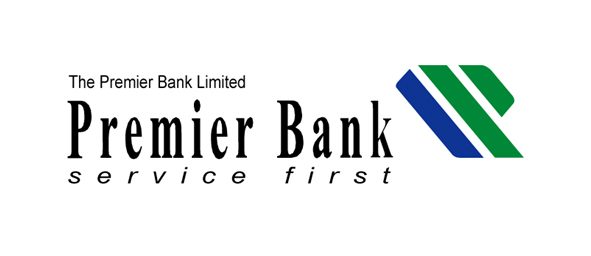 The bank tends to influence a pleasant situation for our customers to don't hesitate to and run basic with dealing with a record. It isolates client age into least possible individuals to present the best thought, and adjusts made organizations to address extraordinary issues. For More Information Click Here.
By and by there are signify 104 branches of Prime Bank Limited arranged in 29 areas and 18 ATM corners put in 09 districts in Bangladesh.
Routing Information:
The bank routing number is a nine-digit distinguishing proof number allocated to financial related foundations and this number recognizes the particular monetary establishment whereupon an installment is drawn. This exceptionally extraordinary one of a kind code is produced in Bangladesh with the mix of 3 digits bank code, 2 digits area code, 3 digits branch code and finally 1 check digit. This number is likewise imprinted on the base left of your bank check pages. Another Banks Routing Information Check Here.
| | | |
| --- | --- | --- |
| Districts | Branch Names | Routing No. |
| Barisal | Barisal Branch | 235060286 |
| Bogra | Baragala SME Branch | 235100504 |
| Bogra | Bogra Branch | 235100375 |
| Brahmanbaria | Ashuganj Branch | 235120100 |
| Brahmanbaria | Brahmanbaria SME Branch | 235120447 |
| Chittagong | Agrabad Branch | 235150138 |
| Chittagong | Chittagong EPZ Branch | 235152002 |
| Chittagong | Jubilee Road Branch | 235153643 |
| Chittagong | Kadamtali Branch | 235153735 |
| Chittagong | Khatunganj Branch | 235154271 |
| Chittagong | Nazirhat Branch | 235155591 |
| Chittagong | OR Nizam Road Branch | 235155809 |
| Chittagong | Pahartali Branch | 235155920 |
| Comilla | Comilla Branch | 235191155 |
| Cox's Bazar | Cox's Bazar SME Branch | 235220268 |
| Dhaka | Ashkona Branch | 235260202 |
| Dhaka | Ashulia Branch | 235260228 |
| Dhaka | Ati Bazar Branch | 235270342 |
| Dhaka | Banani Branch | 235260431 |
| Dhaka | Banani SME Branch | 235260444 |
| | | |
| --- | --- | --- |
| Dhaka | Banglabazar SME Branch | 235270834 |
| Dhaka | Bangshal Branch | 235270889 |
| Dhaka | Baridhara Branch | 235260523 |
| Dhaka | Bashundhara Branch | 235260552 |
| Dhaka | Corporate Branch | 235271938 |
| Dhaka | Dhaka New Market Branch | 235263520 |
| Dhaka | Dhanmondi Branch | 235261180 |
| Dhaka | Dilkusha Branch | 235271909 |
| Dhaka | Donia SME Branch | 235271446 |
| Dhaka | Elephant Road Branch | 235261335 |
| Dhaka | Garib-e-Newaz Avenue Branch | 235260110 |
| Dhaka | Gulshan Branch | 235261722 |
| Dhaka | Gulshan Circle 2 Branch | 235261777 |
| Dhaka | Gulshan Link Road Branch | 235260307 |
| Dhaka | Imamganj Branch | 235272803 |
| Dhaka | Joydebpur Branch | 235330732 |
| Dhaka | Kakrail Branch | 235273378 |
| Dhaka | Karwan Bazar Branch | 235262534 |
| Dhaka | Karwan Bazar SME Branch | 235262547 |
| Dhaka | Keraniganj SME Branch | 235273657 |
| Dhaka | Matuail Branch | 235274001 |
| Dhaka | Mirpur Branch | 235263070 |
| Dhaka | Mohakhali Branch | 235263254 |
| Dhaka | Mohammadpur SME Branch | 235263296 |
| Dhaka | Motijheel Branch | 235274243 |
| Dhaka | Mouchak SME Branch | 235273952 |
| Dhaka | Nawabpur Road Branch | 235274722 |
| Dhaka | Panthapath Branch | 235263612 |
| Dhaka | Rampura Branch | 235275747 |
| Dhaka | Rokeya Sarani Branch | 235264008 |
| Dhaka | Satarkul Branch | 235264024 |
| Dhaka | Satmasjid Road Branch | 235260152 |
| Dhaka | Savar Branch | 235264095 |
| Dhaka | Shyamoli Branch | 235264303 |
| Dhaka | Uttara Branch | 235264637 |
| Dhaka | Zinzira Branch | 235277095 |
| Feni | Feni Branch | 235300520 |
| Gazipur | Board Bazar Branch | 235330224 |
| Gazipur | Konabari Branch | 235330945 |
| Gazipur | Tongi Branch | 235331636 |
| Jessore | Jessore Branch | 235410944 |
| Khulna | Khulna Branch | 235471541 |
| Kishoreganj | Bhairab Bazar Branch | 235480224 |
| Moulvibazar | Moulvibazar Branch | 235581181 |
| Munshiganj | Munshiganj Branch | 235591034 |
| Mymensingh | Bhaluka Branch | 235610315 |
| Mymensingh | Mymensingh Branch | 235611756 |
| Mymensingh | Shyamganj Bazar Branch | 235612113 |
| Naogaon | Naogaon Branch | 235641184 |
| Narayanganj | Bhulta Branch | 235670221 |
| Narayanganj | Kalibari Bazar Branch | 235670092 |
| Narayanganj | Madanpur Branch | 235670971 |
| Narayanganj | Meghnaghat Branch | 235671004 |
| Narayanganj | Narayanganj Branch | 235671183 |
| Narayanganj | Pagla Branch | 235671309 |
| Narsingdi | Danga Branch | 235680437 |
| Narsingdi | Madhabdi Branch | 235680679 |
| Narsingdi | Narsingdi Branch | 235680853 |
| Noakhali | Chowmuhani SME Branch | 235750367 |
| Rajshahi | Rajshahi Branch | 235811930 |
| Rangpur | Rangpur Branch | 235851453 |
| Sirajganj | Sirajganj SME Branch | 235881881 |
| Sylhet | Ambarkhana Branch | 235910044 |
| Sylhet | Sylhet Branch | 235913762 |
| Tangail | Elenga Branch | 235930824 |
| Tangail | Tangail Branch | 235932293 |