Airports in Bangladesh | Bangladeshi Airports details
Bangladesh has 15 airports in total. However, Bangladesh has three airports that offer international flights, while the rest twelve provide domestic flights. Moreover, there are two types of Airports in Bangladesh. These are :
International Airports
Domestic Airports
International Airports in Bangladesh:
An international airport serves as a point of entry and departure for international aviation traffic, where customs, immigration, public health, animal and plant quarantine and other procedures are carried out. Moreover, these airports follow International Civil Aviation Organization (ICAO) standards.
The Airports are:
Firstly, Hazrat Shahjalal International Airport, Dhaka
Secondly, Shah Amanat International Airport, Chattogram
Thirdly, Osmani International Airport, Sylhet
1. Hazrat Shahjalal International Airport, Dhaka: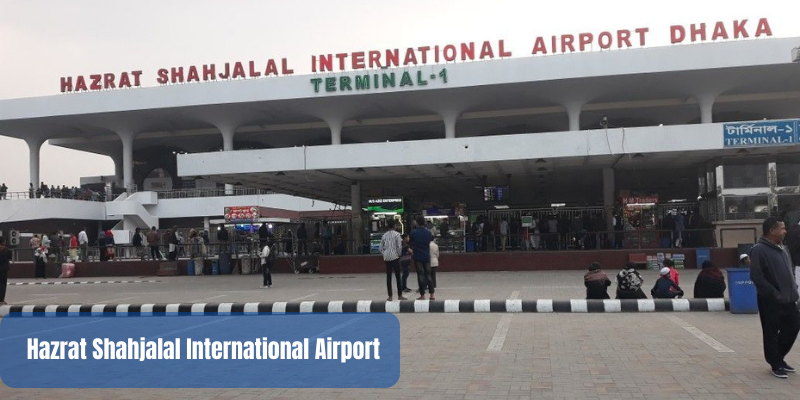 This is the country's most significant and largest international airport. However, it is situated in Dhaka, the capital of Bangladesh. Moreover, almost all foreign tourists arrive and depart from HSIA. In addition, it is in charge of more than 90% of CAAB's aeronautical responsibilities.
General Information of HSIA
ICAO ID: VGHS
IATA CODE: DAC
Latitude: 05N
Longitude: 02E
TWR FREQ: 3 MHz, 119.3 MHz
ACC FREQ: 7 MHz, 129.7 MHz
DVOR: 7 MHz
NDB: 298 kHz
Hazrat ShahJalal International Airport Facilities:
Hazrat Shahjalal International Airports provides different kinds of facilities to their users. Here we have listed some of the facilities for the users.
Multi-storied car parking along with open car parking facilities
Passenger lounge
Free luggage Trolley
Wheelchair facilities for physically disabled passengers
Visitor facilities
Banking System
Duty-Free Shop
Hotel Booking System
Wi-Fi
Flight Information Display System
Cargo Services
2. Shah Amanat International Airport, Chattogram: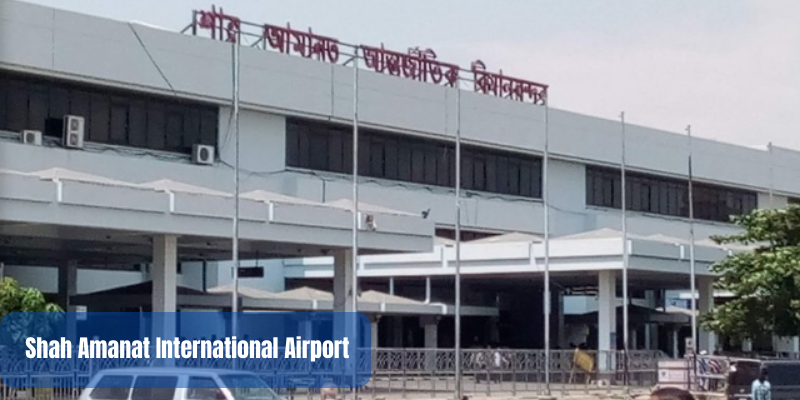 This airport is situated in Chattogram which is a port city. However, it is the country's second largest airport and acts as a backup to HSIA.
General Information of SAIA
ICAO ID: VGEG
IATA CODE: CGP
Latitude: 221525.28N
Longitude: 95E
TWR FREQ: 4 MHz, 119.4 MHz
VOR: 113.4 MHz
NDB: 287 Khz
SAIA Facilities:
Parking: A parking facility is available in this airport. Moreover, any passenger vehicle can be parked for up to 24 hours at SAIA.
Banking Services: Foreign currency exchange services are available at the terminal.
Hotel Reservations: Hotel reservations are available via the Shah Amanat International Airports Authority. Moreover, anyone may book a hotel from the airport lounge.
Security: For security reasons, a considerable number of armed forces troops, as well as closed circuit cameras are present.
FIDS and Luggage Wrapping: A Flight Information Display System (FIDS) and luggage wrapping services are also available from the Airport Authority.
3. Osmani International Airport, Sylhet: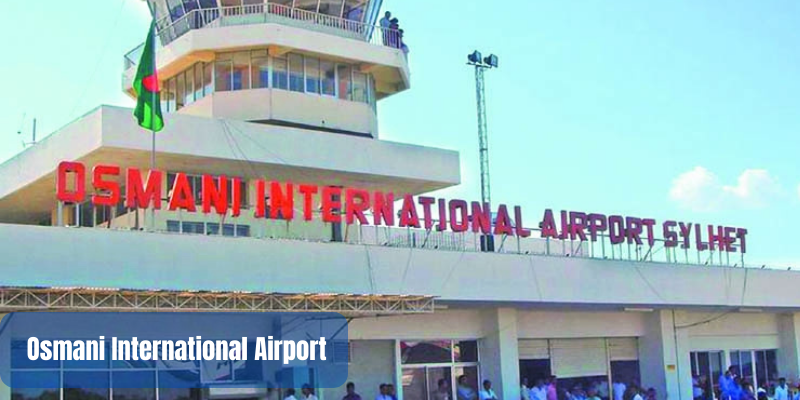 It lies in the city of Sylhet, which is in the north-east corner of Bangladesh. Moreover, it was refurbished to become an international facility in order to better serve the citizens of the area, which is recognized for having a large British population.
General Information of OIA
ICAO ID: VGSY
IATA CODE: ZYL
Latitude: 245740.83N
Longitude: 0915217.89E
TWR FREQ: 122.9 MHz, 122.5 MHz
VOR: 116.4 MHz
NDB: 372 kHz
OIA Facilities:
Car parking facility
Luggage Trolley
Wheelchair Facility
First Aid
Wi-Fi
Banking System
Cargo Service
Domestic Airports in Bangladesh:
The term "domestic airport" refers to an airport that only handles domestic or intra-Bangladesh flights. Moreover, there are a total of 12 domestic airports in Bangladesh. However, currently, only five of these airports are functioning. Three airports are seeking approval, while the others do not provide any services.
Operational Domestic Airports in Bangladesh:
Bangladesh presently has five domestic airports in operation. Moreover, passengers may travel to various parts of Bangladesh from these airports.
Firstly, Cox's Bazar Airport
Secondly, Shah Makhdum Airport, Rajshahi
Thirdly, Jessore Airport
Fourthly, Saidpur Airport
Lastly, Barishal Airport
Needs prior approval for Domestic air operation:
These three airports are fully ready and equipped to handle domestic flights. However, these will begin to function when they have been approved.
Firstly, Tejgaon Airport
Secondly, Bogura Airport
Thirdly, Shamshernagar Airport (STOL)
Non-Functioning Airports:
Despite the fact that three airports are open, none of them offers any services. The airport's list is given below:
Firstly, Ishurdi Airport
Secondly, Comilla Airport (STOL)
Thirdly, Thakurgaon Airport.
Under Construction Airports:
The Khan Jahan Ali Airport in Bagherhat is one of Bangladesh's unfinished airports. However, it is expected that it will get authorization for a fully operational aviation operation in the near future.
Related Post: Airways Office | zooholiday | Travel News BD | zooIT | zooFamily