Why do you use our Amadeus ID?
Zoo Travel Technology have several IATA and our inventory parts carry a high bank guarantee of more than a million dollars. So all airlines capping is activated, and the most attractive facilities:
With our I'd are HX enabled I'd; so there are no options for booking purposes ADM.
Fare optimisation is a wonderful service of our I'd, which automatically captures lower-class seats when available. With this service, you may make a high-scale profit through automatic class change.
Our I'd is API enabled, so an I'd user can use our API on their OTA. A one-time API cost of 650$ is applicable.
Auto reissue & refund activated I'd, which automatically generates from the system.
Advance PNR sharing system.
Globally, you can issue air tickets from any country (Depending on IATA packages).
For 1 GDS, a person needs 2000 USD or 200,000 BDT; for 3 GDS, a person needs 5000 USD or 500,000 BDT.
7 Days support facilities via email & Whatsapp: +8801678569292, for details email, call or WhatsApp.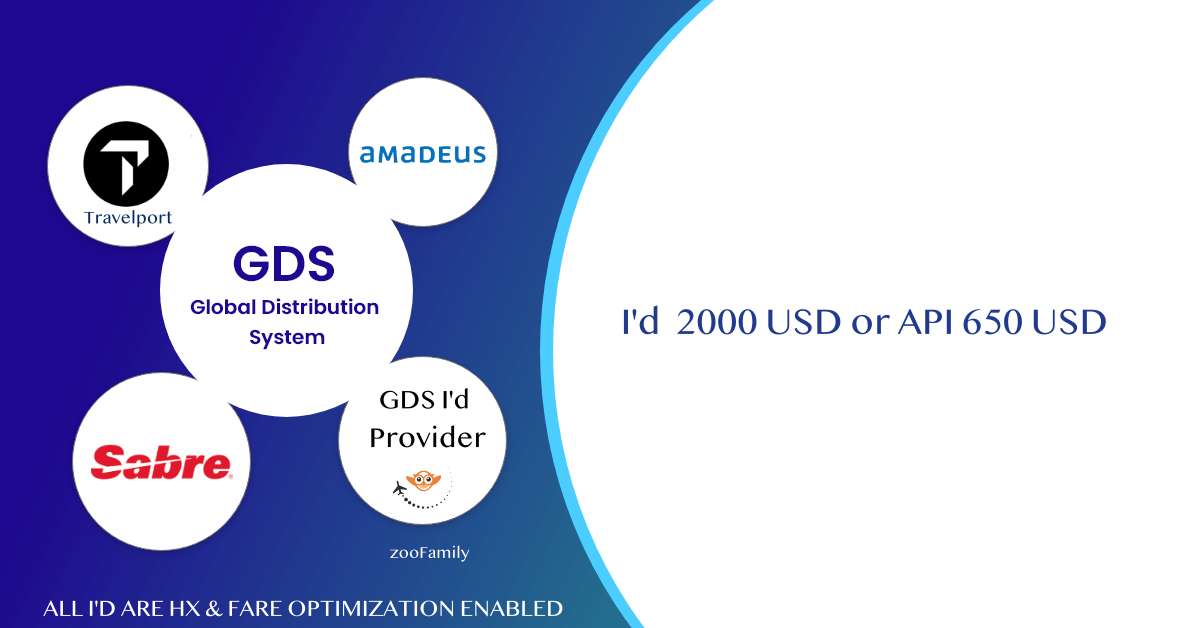 Amadeus is a computer reservation system (or global distribution system, since it sells tickets for multiple airlines) owned by the Amadeus IT Group with headquarters in Madrid, Spain. Amadeus offers the widest range of airlines supporting automated ticket Reissues and Refunds to be found in one place. Amadeus provides search, pricing, booking, ticketing, and other processing services in real-time to travel providers and travel agencies through its Amadeus CRS distribution business area. It also offers computer software that automates processes such as reservations, inventory management software, and departure control systems. It services customers including airlines, hotels, tour operators, insurers, car rental, and railway companies, ferry and cruise lines, travel agencies, and individual travelers directly. Amadeus GDS offers access to a wide array of scheduled airline seats as well as hotel rooms, insurance packages, car hire, and other travel services worldwide. We are committed to leading the industry forward and making the future of travel even better.
zooFamily – Travel Agents Community will provide your Amadeus ID from Bangladesh. We support you to be a proper travel agent from Bangladesh. Touch the global sky with us; we are ready to serve you. For your, I'd request you need to make an agreement with us!
What is CheckMyTrip?
CheckMyTrip is your complete travel itinerary tool, bringing you flight information and alerts, travel services, and extras to get you smoothly from door to door. This service provides by Amadeus IT Group.
Features: