Travel technology (also called tourism technology, and hospitality automation) is the application of Information Technology (IT) in the travel, tourism, and hospitality industry. Some forms of travel technology are flights, hotels, tours, visas through online travel agencies, and systems that allow a traveler to buy and experience the products. Travel technology was originally associated with the computer reservations system (CRS) of the airline industry, hotel industry, visa service, tour, and hospitality industry.
Travel technology has revolutionized the way we plan and book our travel adventures. With the rise of online travel agencies (OTAs), travelers can now easily compare prices, explore destinations, and make reservations at the click of a button.
Travel technology encompasses various tools and platforms designed to enhance every aspect of the travel experience. From flight and hotel bookings to visas and tour packages, online travel agencies act as a one-stop shop for all our travel needs. They provide a hassle-free and convenient way to plan and customize our trips, offering a wide range of options and deals.
Additionally, travel technology has introduced innovative features and functionalities to make our journeys even more seamless. Mobile apps allow us to access our itineraries, receive real-time notifications, and connect with customer support on the go. Virtual reality (VR) experiences give us a glimpse into our desired destinations, helping us make informed decisions.
Overall, travel technology and online travel agencies have transformed the way we approach travel planning, making it more accessible, efficient, and personalized. They empower us to explore the world with ease and peace of mind. If you want to start a travel business then you need a travel technology company who can help you to build your travel business.
Top Travel Technology Company
zoo  – Travel Technology Company – is one of the leading Travel technology companies. Which works with Travelport, Sabre, Amadeus, Travel agents, Airlines, and hotel suppliers' APIs. Our core work is with OTA software and an OTA system connected to airline APIs, travel agent APIs, hotel APIs, and software features. The software is connected with API data, account data, payment gateways, markup policies, an admin panel, and user interfaces. With this OTA software, you can develop your travel business not only locally but also in the global marketplace!
The company not only works with travel inventory and technology but also with Subscriptions, Digital Products, Digital Marketing, and APIs. Our Digital Marketing uses "virtual technology", including social media, PPC, SEM, SEO, Content Marketing and guest posts, Email, SMS, and more.
As a Top Travel technology company – we support Travel Agents to grow their business with travel inventory, which is mainly connected with GDS, NDC, IATA, airlines, travel agents, and hotel supplier inventory data. Our team has more than 10 years of working experience with travel inventory, technology, travel APIs, and OTA solutions. There are no work limitations when you work with travel technology & APIs. We are one of Bangladesh's top travel technology firms, known as zoo  – Travel Technology Company.
We are trying to create a paperless travel industry where travel agents can do business with the OTA software. Our OTA software is connected with Travel APIs, payment gateway, admin panel, and user features. With a few clicks – "B2B & B2C users" can book the travel service from your websites. With this OTA software, you can generate passive income from your travel website.
We are part of "zooFamily, and its organizers Travelzoo Bangladesh Ltd, And Airways Office are our inventory partners. Both are IATA-accredited travel agents and another side we are a travel technology company, that is a member of BASIS.  And our all work is a combination of the aviation & travel industry, which requires a strong travel inventory and technology team. So zooFamily is a school of travel inventory and technology. We provide aviation and travel industry solutions in the global travel business marketplace! We believe the travel business is a combination of travel inventory and technology.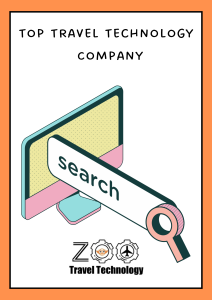 Our goal is to achieve global travel deals and serve them in the online travel industry. Our search engine allows you to find the best travel deals from many online travel suppliers, hotels, and airlines. With a few clicks, you can check out the demo and business modules. A user can book a travel service from the online travel business platform. Our career profile creation is a solid way to make your career profile. Which helps you to get a visa for any country, makes a person financially strong, and creates an opportunity to be a traveler. We believe we are successful when we can touch lives with our work! Click here for our business profile.
If you are interested in being our students then here are our training, courses, and consultancy products: Travel Business Consultancy |GDS Air Ticketing Course  | IATA Course. If you are interested in our investment here is our investment module, And if you are in interested our B2B platform then here is our platform: Flight | Hotel | Tour | Visa.
We have 4 types of booking panels. Those are:
Flight
Hotel
DMC Tour (Included Hajj & Umrah)
Visa
We have 3 packages for your OTA development. To know more, click our packages: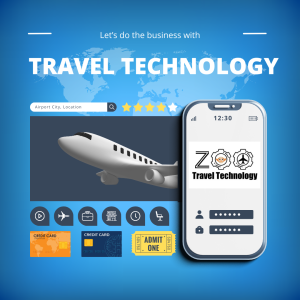 The travel industry is constantly evolving, and businesses need innovative solutions to stay competitive. Travel business solutions have become a game-changer, offering a range of tools and technologies to streamline operations and enhance the customer experience. In this article, we will explore the benefits and importance of travel business solutions and delve into the fascinating realm of travel APIs.
What are Travel APIs?
Travel APIs, or Application Programming Interfaces, are tools used by travel businesses to connect their systems with various suppliers and service providers. These APIs enable seamless integration of data, allowing travel companies to access real-time information on flights, hotels, car rentals, and other travel services. It acts as a bridge that facilitates communication between different systems, allowing travel businesses to offer comprehensive and up-to-date travel solutions to customers.
How do Travel APIs Benefit Travel Businesses?
Expanded Inventory: Travel APIs allow businesses to tap into a vast database of travel suppliers, giving them access to a wide range of services and offers. With an expanded inventory, travel businesses can provide their customers with more options, increasing the chances of conversions and customer satisfaction.
Real-Time Information: Travel APIs provide access to real-time updates on flight schedules, hotel availability, and pricing. This helps travel businesses deliver accurate and up-to-date information to customers, ensuring transparency and avoiding any last-minute surprises.
Automation and Efficiency: By integrating travel APIs into their systems, businesses can automate various processes, such as booking, reservation management, and payment processing. This not only saves time but also eliminates the chances of manual errors, resulting in increased operational efficiency.
Personalization: Travel APIs allow businesses to gather customer data and preferences, enabling them to offer personalized travel recommendations and tailor-made itineraries. Personalization enhances the customer experience, fostering loyalty and repeat business.
The Importance of Travel Business Solutions
Travel business solutions encompass a range of tools, technologies, and strategies designed to address the challenges faced by the travel industry. These solutions are instrumental in driving growth, increasing efficiency, and improving customer satisfaction.
The Future of Travel Business Solutions
Travel business solutions have already transformed the way travel companies operate, but the future holds even more exciting possibilities. As technology continues to advance, we can expect to see:
Artificial Intelligence (AI) Integration: AI-powered chatbots and virtual assistants will offer personalized travel recommendations and provide instant customer support.
Blockchain Technology: Blockchain has the potential to enhance security, transparency, and trust in the travel industry by simplifying processes such as ticketing, identity verification, and loyalty programs.
Augmented Reality (AR): AR will revolutionize the way travelers plan their trips by offering immersive experiences, such as virtual tours and interactive maps.
In conclusion, travel business solutions, including the use of travel APIs, have become indispensable for the modern travel industry. These solutions offer a host of benefits, from expanded inventory and real-time information to automation and personalization. By embracing these solutions, travel companies can streamline operations, enhance the customer experience, and stay ahead of the competition. The future of travel business solutions promises even more advancements, ensuring that the travel industry continues to evolve and adapt to the changing needs of travelers.