Tour Booking Portal & DMC Portal
A tour booking portal is an online platform that enables users to explore, plan, and book a wide range of tours and travel experiences. It serves as a centralized hub where travelers can search for various destinations, browse through different tour packages, and make reservations for their desired itineraries.
Our Tour Management & DMC Software is a fully automated tour booking system. Where a tour operator uploads the tour, and users will book the tour from the online tour portal. After the booking, you receive the payment through by online payment gateway.
Easy and Secure Online Booking
Tour Upload & Sell to the global travel market
 DMC Management Solution
Hajj & Umrah Solution
Tour Booking Portal: https://www.tour.zoo.family/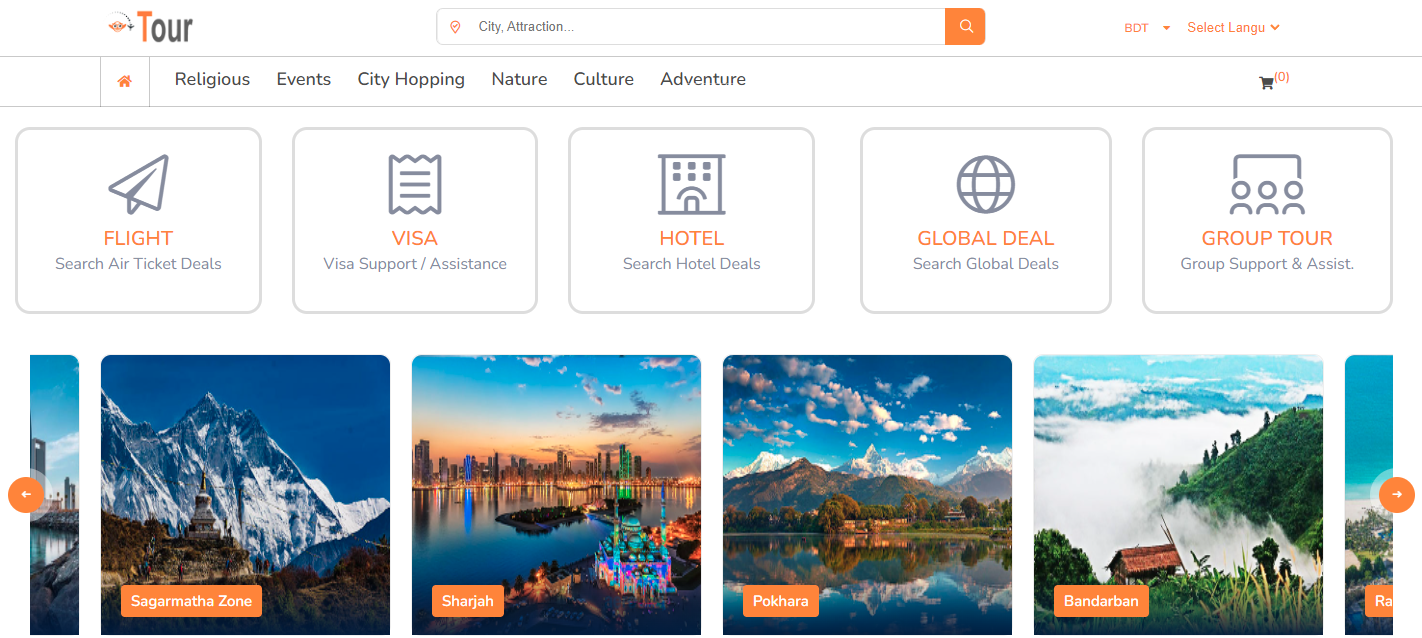 B2B ONLINE TOUR BOOKING SYSTEM
Our Business partners can make a reservation as per their requirements for tour. And you can make money with our B2B tour Booking System. Call or WhatsApp:+8801678569298 | Email: [email protected]
 zooFamily Organisers: Airways Office | Travelzoo BD Ltd | zoo Travel Technology | Travel News BD | Airlines Office