It doesn't matter if you are thinking of climbing a small mountain or facing a 10-day trekking , you should always be well prepared and have some knowledge of the route.
In addition, we must know how to act on the mountain to complete our adventure successfully. Although much of this knowledge comes with experience, it is important to consider some basic concepts that we sometimes overlook.
I would like to share these trekking tips with you, mountain lovers, so you can prepare all your routes as authentic pros! Also don't forget to buy trekking equipment using Amazon coupons to save as much as you can. 
Trekking tips for beginners
First of all: Plan
Consider your level and the difficulty of the route
It is not the same to reach the Fitz Roy lagoon than to crown the Cotopaxi summit at almost 6,000 meters, right? Take into account the time you have been training (or the time you have been without training), the diet you are following and value your fitness. Ask other mountaineers for advice on planning routes that are within your means.
Decide your route
Once you are clear about your physical level, think about a trekking you would like to do. The height, the weather and the duration of the trekking are crucial factors.
Search for partners or inform someone where you are from
Personally, I like to go to the mountains with friends. At least with one person. I find it more rewarding to share the good times with a good friend, and besides, it is much safer in case of any accident.
Check the time
A week in the rain can totally ruin your adventure. Check when is the rainy season of the country you are going to visit. This website has a fairly accurate weather forecast.
Study the map well
Do you know how to read a topographic map? Learn to read a map and study it before going out to the mountain. Check the highest passages, campsites, nearby rivers, large peaks or references that can then help you orient yourself correctly.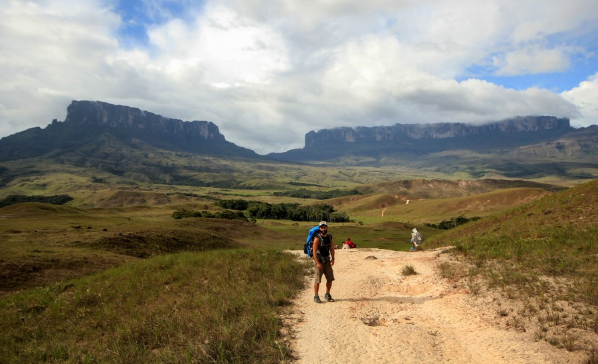 Try to go light
Basically, the lighter you go, the better. Quiet, we have all sinned from ever going heavy. The truth is that there are few who get really light, but it is something that we have to improve little by little.
Wear good clothes
I know that mountain clothing is expensive, but it is a good investment if you start to get into the world of trekking. Some boots that break or a jacket that does not heat can make you have a hard time.
Don't forget the raincoat
A raincoat is essential. It can serve you as protection against water and also against the wind. If you go to a high mountain area, don't forget to bring one.
Important, a hat
It can be a sun visor or a hat for cold mountain nights.
Wear a rain shield for your backpack
You have your well-equipped backpack, but what if it starts to rain and you can't protect it?
Try not to wear cotton clothes
Cotton is heavy and takes a long time to dry. Try to wear breathable clothing.
Check that you don't forget anything
Look at this complete list with all the material you may need for a trekking.
North Face M 200 jacket

Columbia waterproof jacket 

Mountain Hardwear T-shirt 

Carhartt Wetzl Winter Cap

Trekking boots Salomon

Danish Endurance Sock

NF Gloves

Marmot Limelight 2 Store

Sleeping bag Kelty Cosmic 20 Winter

Sleeping bag Camtoa Summer
Compact food
Today they sell many dehydrated preparations that serve as lunch or dinner. You can also buy powdered milk and breakfast cereals.
Do not forget the snacks
In addition to meals, take some energy bars or chocolates to eat during a stop.
Save a small extra provision
When you know how many days it will take to complete the trekking, bring food for one more day (at least). Sometimes, it may take longer than planned.
Drink water regularly
It is very important that you hydrate your body constantly. Especially if you are trekking at high altitude.
Carries purifying tablets
Sometimes it is difficult to find a fresh stream or we may not be sure of the origin of the water.
Calculate the gas you need
It seems silly, but more than one has run out of gas bottles at half trekking.
Think about safety, we don't want accidents
Make stops to rest every hour
You can make a stop of 5 or 10 minutes every hour or as the body asks.
Carry a map, compass or GPS
Carrying a map is essential if you are going to complete a multi-day route. You can also carry a compass, a trekking watch or even a GPS.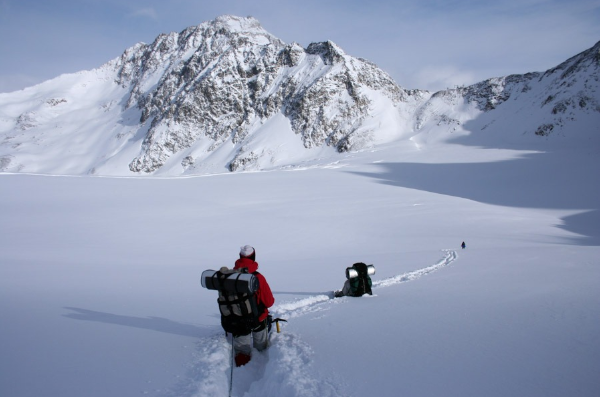 Beware of low temperatures
The nights at a certain height can be very cold. Check that you have the necessary equipment and a good sleeping bag.
Use sunscreen and lips, even on cloudy days.
Protect your skin from sun and wind.
First aid kit
Carry a basic first aid kit. Try to learn something about first aid. If you don't find face-to-face courses nearby, you can learn some basic concepts in YouTube tutorials.
Other tips
Start with shorter routes
If you are preparing for a great journey, start by completing shorter routes. Let your body adapt.
Do not leave trash on the mountain, let's be clean.
Well, let's not be guarretes! ????
Don't forget your camera
The most spectacular places I've seen in my life, I've found them on the mountain. Portray those moments for a lifetime.
Stretch occasionally
Do not forget to stretch every day and if you can several times a day, the better.
It's not a race, take it easy
Everyone has their rhythm. Don't try to keep up with other faster mountaineers. Nor do they have to go to yours. Find your rhythm, keep a steady breath and move on!
Even if you think you can't, you can!
We rarely put our forces to the limit as on the mountain. Sometimes it seems we can't go on, but maybe we just need a break. Obviously, if you think that you will not be able to finish the route, it does not end … and nothing happens.
Start now!
Choose a route, prepare your backpack and go exploring the mountains!
Author
Selena is a blogger and a guest contributor for a well-known brand that includes MESHEBLE. In her leisure time, she plays tennis.