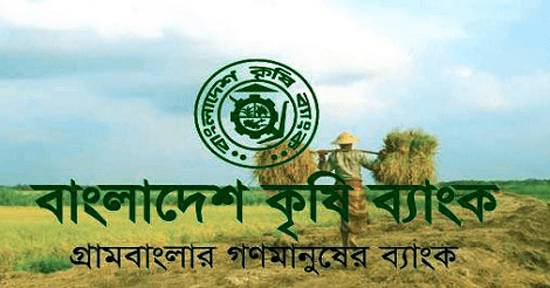 KRISHI is a Bangali expressions word which implies Agriculture. In Bangladesh the majority of the general populations is rancher and connects with Krisi at any work. The significant calling of Bangladeshi individuals is Krishi. Check Here for More Banks of Bangladesh.
Bangladesh Krishi Bank has been set up on 1973 under the Bangladesh Krishi Bank Limited. In 48 regions in Bangladesh there are add up to 1029 branches situated in and 6 ATM Booth arranged in 5 locale for the most part Dhaka, Chittagong, Mymensingh, Khulna, Sylhet. The fundamental corporate office arranged in Krishi Bhaban, Motijhil Commercial Area, Dhaka Bangladesh.
Routing Information:
The bank routing number is a nine-digit distinguishing proof number allocated to financial related foundations and this number recognizes the particular monetary establishment whereupon an installment is drawn. This exceptionally extraordinary one of a kind code is produced in Bangladesh with the mix of 3 digits bank code, 2 digits area code, 3 digits branch code and finally 1 check digit. This number is likewise imprinted on the base left of your bank check pages. For More Information about Bangladesh. For More Information about Bangladesh Krishi Bank.
| | | |
| --- | --- | --- |
| Districts | Branch Names | Routing No. |
| Bagerhat | Badhal Bazar Branch | 035010049 |
| Bagerhat | Bagerhat Branch | 035010078 |
| Bagerhat | C&B Bazar Branch | 035010302 |
| Bagerhat | Chacksree Bazar Branch | 035010199 |
| Bagerhat | Chhitalmari Bazar Branch | 035010252 |
| Bagerhat | Daibaghati Branch | 035010315 |
| Bagerhat | Dargah Branch | 035010344 |
| Bagerhat | Fakirhat Branch | 035010465 |
| Bagerhat | Faltita Bazar Branch | 035010494 |
| Bagerhat | Fulhata Bazar Branch | 035010528 |
| Bagerhat | Gazalia Bazar Branch | 035010557 |
| Bagerhat | Kachua Branch | 035010731 |
| Bagerhat | Kalatola Branch | 035010799 |
| Bagerhat | Mollahat Branch | 035010915 |
| Bagerhat | Mongla Port Branch | 035010973 |
| Bagerhat | Morrelganj Branch | 035011035 |
| Bagerhat | Mukkhait Branch | 035011369 |
| Bagerhat | Rampal Branch | 035011219 |
| Bagerhat | Rayenda Bazar Branch | 035011248 |
| Bagerhat | Sonnashi Bazar Branch | 035011330 |
| | | |
| --- | --- | --- |
| Bagerhat | Town Noapara Branch | 035011398 |
| Bandarban | Alikadam Branch | 035030045 |
| Bandarban | Aziznagar Branch | 035030074 |
| Bandarban | Baichari Branch | 035030108 |
| Bandarban | Bandarban Branch | 035030137 |
| Bandarban | Lama Branch | 035030195 |
| Bandarban | Naikkhangchhari Branch | 035030229 |
| Bandarban | Roangchhari Branch | 035030258 |
| Bandarban | Ruma Branch | 035030287 |
| Bandarban | Thanchi Branch | 035030311 |
| Barguna | Amtali Branch | 035040048 |
| Barguna | Ayla Bazar Branch | 035040077 |
| Barguna | Bamna Branch | 035040101 |
| Barguna | Barguna Branch | 035040130 |
| Barguna | Betagi Branch | 035040222 |
| Barguna | Chandokhali Branch | 035040251 |
| Barguna | Charduani Bazar Branch | 035040280 |
| Barguna | Dowatala Branch | 035040314 |
| Barguna | Fuljhuri Bazar Branch | 035040343 |
| Barguna | Gourichanna Branch | 035040406 |
| Barguna | Hasnabad Branch | 035040435 |
| Barguna | Kukua Branch | 035040556 |
| Barguna | Lemua Bazar Branch | 035040585 |
| Barguna | Mokamia Branch | 035040619 |
| Barguna | Patharghata Branch | 035040677 |
| Barguna | Taltali Branch | 035040701 |
| Barisal | Agailjhara Branch | 035060073 |
| Barisal | Babuganj Branch | 035060165 |
| Barisal | Baisari Branch | 035060194 |
| Barisal | Bakerganj Branch | 035060228 |
| Barisal | Banaripara Branch | 035060257 |
| Barisal | Barisal Branch | 035060286 |
| Barisal | Bhashanchar Branch | 035060431 |
| Barisal | Choygram Bazar Branch | 035060099 |
| Barisal | Gournadi Branch | 035060828 |
| Barisal | Habibpur Bazar Branch | 035060910 |
| Barisal | Harta Bandar Branch | 035060123 |
| Barisal | Hizla Branch | 035060978 |
| Barisal | Karfa Bazar Branch | 035061106 |
| Barisal | Kazirhat Branch | 035061122 |
| Barisal | Khasherhat Branch | 035061180 |
| Barisal | Langutia Bazar Branch | 035060110 |
| Barisal | Maheshpur Bazar Branch | 035061393 |
| Barisal | Mahilara Branch | 035061272 |
| Barisal | Maulvirhat Branch | 035061427 |
| Barisal | Muladi Branch | 035061456 |
| Barisal | Patarhat Branch | 035061630 |
| Barisal | Raipasha Branch | 035061751 |
| Barisal | Ratanpur Branch | 035061780 |
| Barisal | Senerhat Branch | 035061906 |
| Barisal | Sholak Branch | 035062055 |
| Barisal | Sukhi Nilganj Branch | 035062118 |
| Barisal | Taltali Branch | 035062147 |
| Barisal | Ulania Bazar Branch | 035062268 |
| Barisal | Uzirpur Branch | 035062297 |
| Bhola | Bhola Branch | 035090106 |
| Bhola | Borhanganj Bazar Branch | 035090164 |
| Bhola | Borhanuddin Branch | 035090193 |
| Bhola | Charfasson Branch | 035090227 |
| Bhola | Dakshin Aicha Bazar Branch | 035090319 |
| Bhola | Daulatkhan Branch | 035090377 |
| Bhola | Dularhat Branch | 035090401 |
| Bhola | Ilishahat Branch | 035090469 |
| Bhola | Janata Bazar Branch | 035090498 |
| Bhola | Keramatganj Bazar Branch | 035090580 |
| Bhola | Kunjerhat Branch | 035090643 |
| Bhola | Lalmohan Branch | 035090706 |
| Bhola | Letra Bazar Branch | 035090735 |
| Bhola | Manpura Branch | 035090827 |
| Bhola | Mongal Sikder Branch | 035090793 |
| Bhola | Roychand Branch | 035090977 |
| Bhola | Tazumuddin Branch | 035091000 |
| Brahmanbaria | Akhaura Branch | 035120047 |
| Brahmanbaria | Ashuganj Branch | 035120100 |
| Brahmanbaria | Austagram Bazar Branch | 035120139 |
| Brahmanbaria | Awlia Bazar Branch | 035120168 |
| Brahmanbaria | Baishmouza Bazar Branch | 035120221 |
| Brahmanbaria | Bancharampur Branch | 035120250 |
| Brahmanbaria | Bishwaroad Bazar Branch | 035121217 |
| Brahmanbaria | Brahmanbaria Branch | 035120434 |
| Brahmanbaria | Chandura Branch | 035120555 |
| Brahmanbaria | Chargach Bazar Branch | 035120618 |
| Brahmanbaria | Chatalpar Bazar Branch | 035120647 |
| Brahmanbaria | Chayarkuri Bazar Branch | 035120492 |
| Brahmanbaria | Gopinathpur Bazar Branch | 035120821 |
| Brahmanbaria | Goshairpur Branch | 035120850 |
| Brahmanbaria | Jibanganj Bazar Branch | 035120942 |
| Brahmanbaria | Kaitala Branch | 035120971 |
| Brahmanbaria | Kalikaccha Branch | 035121004 |
| Brahmanbaria | Kasba Branch | 035121033 |
| Brahmanbaria | Kuti Bazar Branch | 035121091 |
| Brahmanbaria | Lalpur Bazar Branch | 035121154 |
| Brahmanbaria | Laurfatehpur Branch | 035121183 |
| Brahmanbaria | Nabinagar Branch | 035121367 |
| Brahmanbaria | Nasirnagar Branch | 035121396 |
| Brahmanbaria | Noorpur Bazar Branch | 035121488 |
| Brahmanbaria | Sarail Branch | 035121604 |
| Brahmanbaria | Satbarga Bazar Branch | 035121691 |
| Brahmanbaria | Satmura Bazar Branch | 035120089 |
| Brahmanbaria | Soyfullakandi Bazar Branch | 035121309 |
| Chandpur | Ainatali Bazar Branch | 035130103 |
| Chandpur | Ashikhati Branch | 035130282 |
| Chandpur | Bagra Bazar Branch | 035130161 |
| Chandpur | Bakila Bazar Branch | 035130190 |
| Chandpur | Chandpur Branch | 035130316 |
| Chandpur | Chandra Bazar Branch | 035130466 |
| Chandpur | Charbhairabi Branch | 035130529 |
| Chandpur | Chhangerchar Branch | 035130495 |
| Chandpur | Choto Sundar Bazar Branch | 035130611 |
| Chandpur | Faridganj Branch | 035130679 |
| Chandpur | Gazra Bazar Branch | 035130703 |
| Chandpur | Gulbahar Branch | 035130824 |
| Chandpur | Haimchar Branch | 035130853 |
| Chandpur | Hajiganj Branch | 035130882 |
| Chandpur | Kachua Branch | 035130916 |
| Chandpur | Kakairtala Bazar Branch | 035130945 |
| Chandpur | Kalirbazar Branch | 035131007 |
| Chandpur | Majigacha Bazar Branch | 035131131 |
| Chandpur | Master Bazar Branch | 035131157 |
| Chandpur | Matlab Bazar Branch | 035131186 |
| Chandpur | Munshirhat Branch | 035131331 |
| Chandpur | Nauribazar Branch | 035131515 |
| Chandpur | Pirojpur Bazar Branch | 035131636 |
| Chandpur | Puran Bazar Branch | 035131665 |
| Chandpur | Sachar Bazar Branch | 035131810 |
| Chandpur | Saheb Bazar Branch | 035131960 |
| Chandpur | Shaharpar Branch | 035130095 |
| Chandpur | Shahrasti Branch | 035131999 |
| Chittagong | Abur Hat Branch | 035150075 |
| Chittagong | Abutorab Bazar Branch | 035150109 |
| Chittagong | Agrabad Corporate Branch | 035150138 |
| Chittagong | Alamshapara Madrasha Branch | 035150220 |
| Chittagong | Anwara Branch | 035150525 |
| Chittagong | Ashrafali Chowdhury Hat Branch | 035150246 |
| Chittagong | Azadibazar Branch | 035150738 |
| Chittagong | Badamtali Branch | 035150767 |
| Chittagong | Bamansunder Darogarhat Branch | 035150888 |
| Chittagong | Banshkhali Branch | 035150970 |
| Chittagong | Baraiadhala Branch | 035151061 |
| Chittagong | Baraiarhat Branch | 035151090 |
| Chittagong | Boalkhali Branch | 035151308 |
| Chittagong | Bomanghat Branch | 035151337 |
| Chittagong | Budhpura Hat Branch | 035151429 |
| Chittagong | Chaitonnerhat Branch | 035150112 |
| Chittagong | Chaktai Chalpatty Branch | 035151782 |
| Chittagong | Chandanaish Branch | 035151816 |
| Chittagong | Chatori Branch | 035151874 |
| Chittagong | Chittagong Corporate Branch | 035151966 |
| Chittagong | College Bazar Branch | 035152231 |
| Chittagong | Dhoparhat Branch | 035152536 |
| Chittagong | Dohazari Branch | 035152565 |
| Chittagong | Fatikchhari Branch | 035152749 |
| Chittagong | Fazilkhar Hat Branch | 035152778 |
| Chittagong | Gachua Branch | 035152923 |
| Chittagong | Hathazari Branch | 035153227 |
| Chittagong | Heako Branch | 035153285 |
| Chittagong | Kalipur Branch | 035153856 |
| Chittagong | Kamal Bazar Branch | 035153977 |
| Chittagong | Katirhat Branch | 035154121 |
| Chittagong | Keranihat Branch | 035154189 |
| Chittagong | Khatunganj Branch | 035154271 |
| Chittagong | Khodarhat Branch | 035154334 |
| Chittagong | Kumira Branch | 035154455 |
| Chittagong | Lohagara Branch | 035154668 |
| Chittagong | Madanhat Branch | 035154721 |
| Chittagong | Mirsarai Branch | 035155054 |
| Chittagong | Napora Bazar Branch | 035155470 |
| Chittagong | Narayanhat Branch | 035155504 |
| Chittagong | Nazirhat Branch | 035155591 |
| Chittagong | Nazumia Hat Branch | 035155625 |
| Chittagong | Pahartali Chowmuhani Branch | 035155959 |
| Chittagong | Panchuria Dighirpar Branch | 035156079 |
| Chittagong | Patherhat Branch | 035156132 |
| Chittagong | Patiya Branch | 035156161 |
| Chittagong | Pomra Branch | 035156190 |
| Chittagong | Rangunia Branch | 035156408 |
| Chittagong | Rangunia College Branch | 035156437 |
| Chittagong | Raozan Branch | 035156495 |
| Chittagong | Sandwip Branch | 035156916 |
| Chittagong | Satkania Branch | 035157065 |
| Chittagong | Shiberhat Branch | 035157302 |
| Chittagong | Sholoshahar Branch | 035157331 |
| Chittagong | Sitakunda Branch | 035157399 |
| Chittagong | Tea Board Branch | 035157607 |
| Chittagong | Wahedpur Branch | 035157728 |
| Chuadanga | Alamdanga Branch | 035180045 |
| Chuadanga | Badarganj Bazar Branch | 035180166 |
| Chuadanga | Chuadanga Branch | 035180195 |
| Chuadanga | Damurhuda Branch | 035180287 |
| Chuadanga | Gholdari Branch | 035180379 |
| Chuadanga | Hizalgari Branch | 035180524 |
| Chuadanga | Jagannathpur Branch | 035180616 |
| Chuadanga | Jamjami Bazar Branch | 035180553 |
| Chuadanga | Jibannagar Branch | 035180582 |
| Chuadanga | Juranpur Branch | 035180645 |
| Chuadanga | Uthali Branch | 035180887 |
| Comilla | Adda Bazar Branch | 035190077 |
| Comilla | Alishwar Bazar Branch | 035190114 |
| Comilla | Amratali Branch | 035190130 |
| Comilla | Asmania Bazar Branch | 035190198 |
| Comilla | Baburchi Bazar Branch | 035191726 |
| Comilla | Badarpur Branch | 035190280 |
| Comilla | Bagmara Bazar Branch | 035190093 |
| Comilla | Bangodda Bazar Branch | 035190406 |
| Comilla | Barashalghar Branch | 035190435 |
| Comilla | Barura Branch | 035190493 |
| Comilla | Batisa Branch | 035190293 |
| Comilla | Baukshar Bazar Branch | 035190585 |
| Comilla | Bizra Bazar Branch | 035190701 |
| Comilla | Brahmanpara Branch | 035190769 |
| Comilla | Burichong Branch | 035190822 |
| Comilla | Chaliakandi Branch | 035191034 |
| Comilla | Chandina Branch | 035190880 |
| Comilla | Chandla Branch | 035190943 |
| Comilla | Chauddagram Branch | 035191063 |
| Comilla | Chowdhury Bazar Branch | 035191126 |
| Comilla | Comilla Branch | 035191155 |
| Comilla | Darorabazar Branch | 035191489 |
| Comilla | Daudkandi Branch | 035191513 |
| Comilla | Debidwar Branch | 035191605 |
| Comilla | Dhalua Branch | 035191663 |
| Comilla | Dhamti Madrasa Branch | 035191692 |
| Comilla | Dullai Nawabpur Dakhin Bazar Branch | 035191847 |
| Comilla | Gairbanga Bazar Branch | 035191968 |
| Comilla | Galiara Branch | 035191997 |
| Comilla | Hasnabad Branch | 035190206 |
| Comilla | Homna Branch | 035192233 |
| Comilla | Hyderabad Branch | 035192291 |
| Comilla | Joag Bazar Branch | 035192396 |
| Comilla | Juranpur Branch | 035192417 |
| Comilla | Kadair Bazar Branch | 035190219 |
| Comilla | Kankapaith Branch | 035192567 |
| Comilla | Kashinagar Branch | 035192596 |
| Comilla | Khoshbash Branch | 035190080 |
| Comilla | Lakhanpur Bazar Branch | 035192688 |
| Comilla | Laksam Branch | 035192712 |
| Comilla | Machimpur Branch | 035192741 |
| Comilla | Manoharganj Branch | 035193045 |
| Comilla | Maolana Saheber Bazar Branch | 035192891 |
| Comilla | Miabazar Branch | 035194123 |
| Comilla | Mohichail Branch | 035193016 |
| Comilla | Muradnagar Branch | 035193166 |
| Comilla | Naiyar Bazar Branch | 035193195 |
| Comilla | Nangalkot Branch | 035193258 |
| Comilla | Natherpetua Branch | 035193311 |
| Comilla | Nimsar Bazar Branch | 035192446 |
| Comilla | Police Line Branch | 035193524 |
| Comilla | Shidlai Branch | 035193911 |
| Comilla | Sonaimuri Bazar Branch | 035193940 |
| Cox's Bazar | Banglabazar Branch | 035220071 |
| Cox's Bazar | Bara Maheshkhali Branch | 035220105 |
| Cox's Bazar | Chiringa Branch | 035220192 |
| Cox's Bazar | Cox's Bazar Branch | 035220255 |
| Cox's Bazar | Dhurung Bazar Branch | 035220347 |
| Cox's Bazar | Dulahazra Branch | 035220376 |
| Cox's Bazar | Eidgaon Branch | 035220400 |
| Cox's Bazar | Garjania Bazar Branch | 035220468 |
| Cox's Bazar | Gorakghata Bazar Branch | 035220439 |
| Cox's Bazar | Harbang Branch | 035220521 |
| Cox's Bazar | Hnila Branch | 035220497 |
| Cox's Bazar | Hoanok Branch | 035220550 |
| Cox's Bazar | Kalarmarchara Branch | 035220613 |
| Cox's Bazar | Kutubdia Branch | 035220671 |
| Cox's Bazar | Matarbari Branch | 035220734 |
| Cox's Bazar | Pakua Branch | 035220826 |
| Cox's Bazar | Ramu Branch | 035220855 |
| Cox's Bazar | Teknaf Branch | 035220918 |
| Cox's Bazar | Ukhia Branch | 035220947 |
| Dhaka | Ashulia Bazar Branch | 035260257 |
| Dhaka | Badda Branch | 035260349 |
| Dhaka | Balia Branch | 035260402 |
| Dhaka | Balishwar Branch | 035260707 |
| Dhaka | Banani Corporate Branch | 035260431 |
| Dhaka | Bandurahat Branch | 035270676 |
| Dhaka | Chawkbazar Branch | 035271275 |
| Dhaka | Demra Bazar Branch | 035271488 |
| Dhaka | Dhamrai Branch | 035261151 |
| Dhaka | Dohar Branch | 035272058 |
| Dhaka | Farashganj Branch | 035272232 |
| Dhaka | Hazratpur Branch | 035272658 |
| Dhaka | Jurain Branch | 035273310 |
| Dhaka | Kamrangirchar Branch | 035273581 |
| Dhaka | Karwan Bazar Corporate Branch | 035262534 |
| Dhaka | Keraniganj Branch | 035273644 |
| Dhaka | Khamarbari Branch | 035262592 |
| Dhaka | Komarganjhat Branch | 035273707 |
| Dhaka | Mirpur Branch | 035262989 |
| Dhaka | Nandipara Bazar Branch | 035274601 |
| Dhaka | Nawabganj Branch | 035274698 |
| Dhaka | Principal Branch | 035273910 |
| Dhaka | Savar Branch | 035264095 |
| Dhaka | Shanirakhra Branch | 035276317 |
| Dhaka | Shaymoli Branch | 035264303 |
| Dhaka | Sholla Bazar Branch | 035276496 |
| Dhaka | Staff College Branch | 035264545 |
| Dhaka | Tajmahal Road Branch | 035264453 |
| Dhaka | Uttara Branch | 035264637 |
| Faridpur | Alfadanga Branch | 035290043 |
| Faridpur | Baburchar Branch | 035290135 |
| Faridpur | Bagat Branch | 035290193 |
| Faridpur | Baitul Aman Branch | 035290227 |
| Faridpur | Bakhunda Branch | 035290256 |
| Faridpur | Bhanga Branch | 035290285 |
| Faridpur | Bilgobindopur Branch | 035290319 |
| Faridpur | Boalmari Branch | 035290348 |
| Faridpur | Chandhat Branch | 035290401 |
| Faridpur | Charbhadrasan Branch | 035290430 |
| Faridpur | Faridpur Branch | 035290522 |
| Faridpur | Gopalpur Bazar Branch | 035290643 |
| Faridpur | Hajigonj Bazar Branch | 035290764 |
| Faridpur | Hat Krishnapur Branch | 035290735 |
| Faridpur | Ishan Gopalpur Branch | 035290793 |
| Faridpur | Kadirdi Bazar Branch | 035290827 |
| Faridpur | Kaulibera Branch | 035290948 |
| Faridpur | Khalilpur Bazar Branch | 035291000 |
| Faridpur | Laskardia Bazar Branch | 035291039 |
| Faridpur | Madhukhali Branch | 035291097 |
| Faridpur | Nagarkanda Branch | 035291189 |
| Faridpur | Pukhuria Branch | 035291213 |
| Faridpur | Purapara Bazar Branch | 035290056 |
| Faridpur | Sadarpur Branch | 035291271 |
| Faridpur | Saltha Bazar Branch | 035291305 |
| Faridpur | Talma Branch | 035291426 |
| Faridpur | Tambulkhana Bazar Branch | 035291439 |
| Feni | Aftab Bibirhat Branch | 035300041 |
| Feni | Amjadhat Branch | 035300104 |
| Feni | Box Mahmud Bazar Branch | 035300283 |
| Feni | Chhagalnaiya Branch | 035300317 |
| Feni | Daganbhuiyan Branch | 035300375 |
| Feni | Fazilpur Bazar Branch | 035300496 |
| Feni | Feni Branch | 035300520 |
| Feni | Fulgazi Branch | 035300612 |
| Feni | GM Hat Branch | 035300641 |
| Feni | Joylaskar Branch | 035300762 |
| Feni | Kuhuma Santir Bazar Branch | 035300917 |
| Feni | Kuraish Munshi Bazar Branch | 035300920 |
| Feni | Kutirhat Branch | 035300946 |
| Feni | Mukta Bazar Branch | 035301145 |
| Feni | Parshuram Branch | 035301279 |
| Feni | Shuvapur Branch | 035301453 |
| Feni | Sonagazi Branch | 035301482 |
| Gazipur | Amraid Bazar Branch | 035330040 |
| Gazipur | Awrakhali Bazar Branch | 035330079 |
| Gazipur | Fulbaria Branch | 035330466 |
| Gazipur | Jaina Bazar Branch | 035330679 |
| Gazipur | Kaliakair Branch | 035330790 |
| Gazipur | Kaliganj Branch | 035330824 |
| Gazipur | Kapasia Branch | 035330882 |
| Gazipur | Khirati Bazar Branch | 035330932 |
| Gazipur | Konabari Branch | 035330945 |
| Gazipur | Mirzapur Branch | 035331065 |
| Gazipur | Raniganj Bazar Branch | 035331360 |
| Gazipur | Sawraid Bazar Branch | 035331399 |
| Gazipur | Shafipur Branch | 035331423 |
| Gazipur | Sreepur Branch | 035331481 |
| Gazipur | Toknayan Bazar Branch | 035331607 |
| Gazipur | Tongi Branch | 035331636 |
| Gopalganj | Banagram Branch | 035350046 |
| Gopalganj | Bashbaria Branch | 035350109 |
| Gopalganj | Batikamari Bazar Branch | 035350138 |
| Gopalganj | Bhangarhat Branch | 035350059 |
| Gopalganj | Bherarhat Branch | 035350196 |
| Gopalganj | Boiltoli Branch | 035350646 |
| Gopalganj | Chowdhuryhat Branch | 035350259 |
| Gopalganj | Goalgram Madrasa Branch | 035350312 |
| Gopalganj | Gohala Branch | 035350341 |
| Gopalganj | Gopalganj Branch | 035350370 |
| Gopalganj | Gopinathpur Branch | 035350433 |
| Gopalganj | Kajulia Branch | 035350554 |
| Gopalganj | Kashiani Branch | 035350583 |
| Gopalganj | Kathi Bazar Branch | 035350617 |
| Gopalganj | Kotalipara Branch | 035350675 |
| Gopalganj | Muksudpur Branch | 035350738 |
| Gopalganj | Nilfa Bazar Branch | 035350767 |
| Gopalganj | Radhaganj Bazar Branch | 035350888 |
| Gopalganj | Rajpat Bazar Branch | 035350941 |
| Gopalganj | Ramdia Branch | 035350970 |
| Gopalganj | Ratoil Bazar Branch | 035351032 |
| Gopalganj | Tungipara Branch | 035351090 |
| Gopalganj | Ujani Bazar Branch | 035351124 |
| Habiganj | Ajmiriganj Branch | 035360049 |
| Habiganj | Amuroad Bazar Branch | 035360078 |
| Habiganj | Bahubal Branch | 035360131 |
| Habiganj | Baniachong Branch | 035360160 |
| Habiganj | Chowmuhani Bazar Branch | 035360315 |
| Habiganj | Chunarughat Branch | 035360344 |
| Habiganj | Dubai Hajiganj Branch | 035360407 |
| Habiganj | Goplar Bazar Branch | 035360557 |
| Habiganj | Habiganj Branch | 035360610 |
| Habiganj | Imambari Branch | 035360678 |
| Habiganj | Kakilcheo Branch | 035360731 |
| Habiganj | Kalauk Branch | 035360760 |
| Habiganj | Kashimnagar Branch | 035360799 |
| Habiganj | Kaziganj Bazar Branch | 035360823 |
| Habiganj | Lakhai Branch | 035360852 |
| Habiganj | Madhabpur Branch | 035360881 |
| Habiganj | Madna Branch | 035360915 |
| Habiganj | Mirpur Branch | 035360973 |
| Habiganj | Murakari Branch | 035361064 |
| Habiganj | Nabiganj Branch | 035361093 |
| Habiganj | Nagura Branch | 035361127 |
| Habiganj | Nalmukh Bazar Branch | 035361156 |
| Habiganj | Nandanpur Bazar Branch | 035361185 |
| Habiganj | Paharpur Bazar Branch | 035361248 |
| Habiganj | Paniumda Branch | 035361277 |
| Habiganj | Shakir Mamud Branch | 035361369 |
| Habiganj | Sujatpur Bazar Branch | 035361422 |
| Habiganj | Sundarpur Bazar Branch | 035361451 |
| Habiganj | Teliapara Branch | 035361543 |
| Jamalpur | Bahadurabad Branch | 035390048 |
| Jamalpur | Bahatara Bazar Branch | 035390356 |
| Jamalpur | Bakshiganj Branch | 035390101 |
| Jamalpur | Baruamari Branch | 035390251 |
| Jamalpur | Bausi Bangali Branch | 035390314 |
| Jamalpur | Bhabki Bazar Branch | 035390343 |
| Jamalpur | Bharuakhali Bazar Branch | 035390127 |
| Jamalpur | Dewanganj Branch | 035390464 |
| Jamalpur | Guthail Bazar Branch | 035390677 |
| Jamalpur | Hazipur Bazar Branch | 035390701 |
| Jamalpur | Islampur Branch | 035390769 |
| Jamalpur | Jabbarganj Bazar Branch | 035390114 |
| Jamalpur | Jagannathganj Ghat Branch | 035390280 |
| Jamalpur | Jamalpur Branch | 035390851 |
| Jamalpur | Madarganj Branch | 035390222 |
| Jamalpur | Mahmudpur Bazar Branch | 035390080 |
| Jamalpur | Melandah Branch | 035391276 |
| Jamalpur | Milon Bazar Branch | 035390064 |
| Jamalpur | Molamganj Bazar Branch | 035391184 |
| Jamalpur | Nandina Branch | 035391300 |
| Jamalpur | Narundi Bazar Branch | 035391339 |
| Jamalpur | Natun Bazar Branch | 035391368 |
| Jamalpur | Sharifpur Bazar Branch | 035391555 |
| Jamalpur | Sharishabari Branch | 035391489 |
| Jamalpur | Shyamganj Kalibari Branch | 035391571 |
| Jamalpur | Sontia Bazar Branch | 035391605 |
| Jamalpur | Tarakandi Branch | 035391692 |
| Jamalpur | Tonki Bazar Branch | 035390143 |
| Jamalpur | Tulshipur Bazar Branch | 035390093 |
| Jessore | Bagharpara Branch | 035410131 |
| Jessore | Chowgacha Branch | 035410557 |
| Jessore | Gopalpur Bazar Branch | 035410760 |
| Jessore | Hasanpur Branch | 035410823 |
| Jessore | Jagadishpur Branch | 035410915 |
| Jessore | Jessore Branch | 035410944 |
| Jessore | Jhikargacha Branch | 035411093 |
| Jessore | Kayemkhola Bazar Branch | 035411185 |
| Jessore | Keshabpur Branch | 035411219 |
| Jessore | Khedapara Bazar Branch | 035411277 |
| Jessore | Kolagachi Branch | 035410065 |
| Jessore | Kuada Bazar Branch | 035411301 |
| Jessore | Lakhanpur Bazar Branch | 035411369 |
| Jessore | Manirampur Branch | 035411514 |
| Jessore | Moshiahati Branch | 035411480 |
| Jessore | Narayanpur Bazar Branch | 035411543 |
| Jessore | Navaron Branch | 035411606 |
| Jessore | Noapara Branch | 035411635 |
| Jessore | Rupdia Branch | 035412021 |
| Jessore | Sharsha Branch | 035412142 |
| Jessore | Shinghajhully Bazar Branch | 035412205 |
| Jessore | Telidhannyapora Branch | 035410052 |
| Jhalakathi | Amua Branch | 035420042 |
| Jhalakathi | Basanda Branch | 035420134 |
| Jhalakathi | Binoykathi Branch | 035420163 |
| Jhalakathi | Chitky Bazar Branch | 035420192 |
| Jhalakathi | Galuabazar Branch | 035420255 |
| Jhalakathi | Jhalakathi Branch | 035420318 |
| Jhalakathi | Kaikhali Branch | 035420347 |
| Jhalakathi | Kathalia Bandar Branch | 035420376 |
| Jhalakathi | Nabagram Branch | 035420439 |
| Jhalakathi | Nalchity Branch | 035420497 |
| Jhalakathi | Nizamia Bazar Branch | 035420271 |
| Jhalakathi | Rajapur Branch | 035420550 |
| Jhalakathi | Ramachandrapur Bazar Branch | 035420589 |
| Jhalakathi | Taltala Bazar Branch | 035420671 |
| Jhenaidah | Baliadanga Bazar Branch | 035440048 |
| Jhenaidah | Bhairaba Bazar Branch | 035440130 |
| Jhenaidah | Bhalki Bazar Branch | 035440169 |
| Jhenaidah | Bhatoi Bazar Branch | 035440198 |
| Jhenaidah | Harinakunda Branch | 035440493 |
| Jhenaidah | Holidhani Branch | 035440435 |
| Jhenaidah | Jhenaidah Branch | 035440648 |
| Jhenaidah | Kachua Bazar Branch | 035440769 |
| Jhenaidah | Kaliganj Branch | 035440798 |
| Jhenaidah | Kastosagora Bazar Branch | 035440880 |
| Jhenaidah | Khulum Baria Branch | 035440943 |
| Jhenaidah | Kotchandpur Branch | 035441005 |
| Jhenaidah | Maheshpur Branch | 035441092 |
| Jhenaidah | Shailkupa Branch | 035441184 |
| Jhenaidah | Singibazar Branch | 035441276 |
| Khagrachhari | Dighinala Branch | 035460044 |
| Khagrachhari | Khagrachhari Branch | 035460073 |
| Khagrachhari | Lakshmichhari Branch | 035460136 |
| Khagrachhari | Manikchhari Branch | 035460194 |
| Khagrachhari | Matiranga Branch | 035460228 |
| Khagrachhari | Mohalchhari Branch | 035460257 |
| Khagrachhari | Panchhari Branch | 035460286 |
| Khagrachhari | Ramgarh Branch | 035460310 |
| Khulna | Barakpur Branch | 035470250 |
| Khulna | Batiaghata Branch | 035470313 |
| Khulna | Birat Bazar Branch | 035470342 |
| Khulna | Chandkhali Branch | 035470526 |
| Khulna | Dacope Branch | 035470647 |
| Khulna | Daulatpur Branch | 035470700 |
| Khulna | Dumuria Branch | 035470797 |
| Khulna | Jaigirmahal Branch | 035471062 |
| Khulna | Jamira Bazar Branch | 035471091 |
| Khulna | Kazdia Branch | 035471367 |
| Khulna | KDA Bus Terminal Branch | 035471420 |
| Khulna | Khulna Corporate Branch | 035471541 |
| Khulna | Koyra Branch | 035471783 |
| Khulna | Labonchara Branch | 035471817 |
| Khulna | Nalian Bazar Branch | 035471938 |
| Khulna | New Market Branch | 035471996 |
| Khulna | Paikgachha Branch | 035472087 |
| Khulna | Phultala Branch | 035472140 |
| Khulna | Rupshaghat Branch | 035472324 |
| Khulna | Shahpur Branch | 035472445 |
| Khulna | Terokhada Branch | 035472658 |
| Kishoreganj | Adampur Branch | 035480040 |
| Kishoreganj | Austagram Branch | 035480079 |
| Kishoreganj | Bajitpur Branch | 035480103 |
| Kishoreganj | Bhairab Bazar Branch | 035480224 |
| Kishoreganj | Chouddashoto Board Bazar Branch | 035480316 |
| Kishoreganj | Chouganga Bazar Branch | 035480116 |
| Kishoreganj | Gachihata Bazar Branch | 035480095 |
| Kishoreganj | Goshair Bazar Branch | 035480345 |
| Kishoreganj | Hilochia Branch | 035480374 |
| Kishoreganj | Hossainpur Branch | 035480408 |
| Kishoreganj | Itna Branch | 035480437 |
| Kishoreganj | Joysiddi Branch | 035480466 |
| Kishoreganj | Karimganj Branch | 035480558 |
| Kishoreganj | Katiadi Branch | 035480587 |
| Kishoreganj | Kishoreganj Branch | 035480679 |
| Kishoreganj | Kuliarchar Branch | 035480732 |
| Kishoreganj | Latifabad Branch | 035480761 |
| Kishoreganj | Marichkhali Bazar Branch | 035480853 |
| Kishoreganj | Masua Bazar Branch | 035480082 |
| Kishoreganj | Mithamain Branch | 035480945 |
| Kishoreganj | Neamatpur Branch | 035480974 |
| Kishoreganj | Nikli Branch | 035481007 |
| Kishoreganj | Pakundia Branch | 035481065 |
| Kishoreganj | Sararchar Branch | 035481094 |
| Kishoreganj | Shimulkandi Bazar Branch | 035481128 |
| Kishoreganj | Tarail Branch | 035481157 |
| Kushtia | Ailchara Branch | 035500041 |
| Kushtia | Amla Branch | 035500104 |
| Kushtia | Bahalbaria Branch | 035500162 |
| Kushtia | Bara Bazar Branch | 035500191 |
| Kushtia | Barkhada Branch | 035500254 |
| Kushtia | Bheramara Branch | 035500283 |
| Kushtia | Dangmarka Bazar Branch | 035500409 |
| Kushtia | Daulatpur Branch | 035500467 |
| Kushtia | Jhaudia Branch | 035500733 |
| Kushtia | Juniadah Branch | 035500704 |
| Kushtia | Khoksa Branch | 035500825 |
| Kushtia | Kuchiamora Bazar Branch | 035500854 |
| Kushtia | Kumarkhali Branch | 035500883 |
| Kushtia | Kushtia Branch | 035500946 |
| Kushtia | Madhupur Bazar Branch | 035501095 |
| Kushtia | Mirpur Branch | 035501066 |
| Lakshmipur | Char Alexandar Branch | 035510228 |
| Lakshmipur | Char Falcon Branch | 035510257 |
| Lakshmipur | Char Gazi Branch | 035510286 |
| Lakshmipur | Chowdhury Bazar Branch | 035510378 |
| Lakshmipur | Dighali Bazar Branch | 035510060 |
| Lakshmipur | Hajirpara Branch | 035510581 |
| Lakshmipur | Jaksin Bazar Branch | 035510615 |
| Lakshmipur | Kader Panditer Hat Branch | 035510644 |
| Lakshmipur | Karunanagar Bazar Branch | 035510707 |
| Lakshmipur | Lakshmipur Branch | 035510736 |
| Lakshmipur | Majhirgaon Bazar Branch | 035510794 |
| Lakshmipur | Mitali Bazar Branch | 035510886 |
| Lakshmipur | Panpara Bazar Branch | 035510910 |
| Lakshmipur | Poddar Bazar Branch | 035510949 |
| Lakshmipur | Raipur Branch | 035510978 |
| Lakshmipur | Rakhalia Bazar Branch | 035511001 |
| Lakshmipur | Ramganj Branch | 035511030 |
| Lakshmipur | Torabganj Branch | 035511180 |
| Madaripur | Bajitpur Branch | 035540043 |
| Madaripur | Chanderchar Branch | 035540106 |
| Madaripur | Ghatakchar Bazar Branch | 035540193 |
| Madaripur | Gopalpur Hat Branch | 035540227 |
| Madaripur | Kalir Bazar Branch | 035540256 |
| Madaripur | Kalkini Branch | 035540285 |
| Madaripur | Khasherhat Branch | 035540319 |
| Madaripur | Madaripur Branch | 035540401 |
| Madaripur | Mather Bazar Branch | 035540498 |
| Madaripur | Pachchar Bazar Branch | 035540614 |
| Madaripur | Rajoir Branch | 035540643 |
| Madaripur | Sahebrampur Branch | 035540672 |
| Madaripur | Shibchar Branch | 035540706 |
| Madaripur | Tatikanda Branch | 035540780 |
| Madaripur | Utrail Hat Branch | 035540827 |
| Magura | Alamkhali Bazar Branch | 035550046 |
| Magura | Alokdia Branch | 035550075 |
| Magura | Amuria Bazar Branch | 035550109 |
| Magura | Arpara Branch | 035550138 |
| Magura | Bhabanhati Bazar Branch | 035550196 |
| Magura | Binodpur Branch | 035550220 |
| Magura | Dakkhin Mirzapur Branch | 035550312 |
| Magura | Jagdal Bazar Branch | 035550433 |
| Magura | Langalbad Branch | 035550525 |
| Magura | Magura Branch | 035550554 |
| Magura | Mohammadpur Branch | 035550617 |
| Magura | Nagra Bazar Branch | 035550646 |
| Magura | Radhanagar Branch | 035550767 |
| Magura | Sachilapur Branch | 035550820 |
| Magura | Satrujitpur Branch | 035550859 |
| Magura | Sreepur Branch | 035550970 |
| Manikganj | Baniajuri Branch | 035560131 |
| Manikganj | Charigram Branch | 035560223 |
| Manikganj | Daulatpur Branch | 035560281 |
| Manikganj | Ghior Branch | 035560373 |
| Manikganj | Harganj Branch | 035560407 |
| Manikganj | Harirampur Branch | 035560436 |
| Manikganj | Jagir Branch | 035560465 |
| Manikganj | Jhitka Branch | 035560528 |
| Manikganj | Joymontop Branch | 035560573 |
| Manikganj | Manikganj Branch | 035560610 |
| Manikganj | Mohadebpur Branch | 035560702 |
| Manikganj | Saturia Branch | 035560760 |
| Manikganj | Singair Branch | 035560823 |
| Meherpur | Baradi Branch | 035570163 |
| Meherpur | Dariapur Branch | 035570192 |
| Meherpur | Gangni Branch | 035570226 |
| Meherpur | Kathuli Branch | 035570347 |
| Meherpur | Meherpur Branch | 035570376 |
| Meherpur | Mujibnagar Branch | 035570468 |
| Meherpur | Ujalpur Branch | 035570521 |
| Moulvibazar | Baramchal Branch | 035580137 |
| Moulvibazar | Barlekha Branch | 035580108 |
| Moulvibazar | Bhatera Branch | 035581815 |
| Moulvibazar | Dighirpar Bazar Branch | 035580461 |
| Moulvibazar | Juri Branch | 035580674 |
| Moulvibazar | Kagabala Branch | 035580737 |
| Moulvibazar | Kamalganj Branch | 035580766 |
| Moulvibazar | Kulaura Branch | 035580940 |
| Moulvibazar | Monu Branch | 035581031 |
| Moulvibazar | Moulvibazar Branch | 035581181 |
| Moulvibazar | Mukam Bazar Branch | 035581099 |
| Moulvibazar | Rajnagar Branch | 035581394 |
| Moulvibazar | Sahidnagar Bazar Branch | 035581578 |
| Moulvibazar | Sherpur Bazar Branch | 035581660 |
| Moulvibazar | Sreemangal Branch | 035581723 |
| Munshiganj | Aldi Bazar Branch | 035590077 |
| Munshiganj | Baraikhali Bazar Branch | 035590172 |
| Munshiganj | Betka Branch | 035590251 |
| Munshiganj | Bhaberchar Branch | 035590280 |
| Munshiganj | Charkewar Branch | 035590343 |
| Munshiganj | Gazaria Branch | 035590464 |
| Munshiganj | Gholtali Bazar Branch | 035590493 |
| Munshiganj | Hashara Branch | 035590585 |
| Munshiganj | Ichapura Branch | 035590677 |
| Munshiganj | Laohajang Branch | 035590851 |
| Munshiganj | Medinimondal Branch | 035590943 |
| Munshiganj | Munshiganj Branch | 035591034 |
| Munshiganj | Rarikhal Branch | 035591184 |
| Munshiganj | Sholaghar Branch | 035591339 |
| Munshiganj | Sirajdikhan Branch | 035591276 |
| Munshiganj | Sreenagar Branch | 035591421 |
| Munshiganj | Tongibari Branch | 035591542 |
| Mymensingh | Agricultural University Branch | 035610049 |
| Mymensingh | Ambikaganj Bazar Branch | 035610078 |
| Mymensingh | Austadhar Bazar Branch | 035610160 |
| Mymensingh | Bakta Bazar Branch | 035610199 |
| Mymensingh | Batajore Branch | 035610115 |
| Mymensingh | Bhaluka Branch | 035610315 |
| Mymensingh | Birunina Bazar Branch | 035610373 |
| Mymensingh | Chairbaria Bazar Branch | 035610465 |
| Mymensingh | Chechua Bazar Branch | 035610557 |
| Mymensingh | Dakatia Chowrasta Bazar Branch | 035610599 |
| Mymensingh | Dawhakhola Bazar Branch | 035610678 |
| Mymensingh | Dhalia Branch | 035610760 |
| Mymensingh | Dhanikhola Branch | 035610799 |
| Mymensingh | Dhobaura Branch | 035610881 |
| Mymensingh | Dhurail Bazar Branch | 035610081 |
| Mymensingh | Dohakhola Bazar Branch | 035610702 |
| Mymensingh | Fulbaria Bazar Branch | 035610944 |
| Mymensingh | Gafargaon Branch | 035611006 |
| Mymensingh | Gayeshpur Bazar Branch | 035611127 |
| Mymensingh | Gouripur Branch | 035611064 |
| Mymensingh | Haluaghat Branch | 035611156 |
| Mymensingh | Ishwarganj Branch | 035611185 |
| Mymensingh | Jail Road Branch | 035611219 |
| Mymensingh | Kandipara Branch | 035611277 |
| Mymensingh | Kashiganj Branch | 035611301 |
| Mymensingh | Kashiganj Bazar Branch | 035611330 |
| Mymensingh | Maejbagh Bazar Branch | 035611480 |
| Mymensingh | Maziali Branch | 035611572 |
| Mymensingh | Moazzempur Branch | 035611664 |
| Mymensingh | Modhupur Bazar Branch | 035611451 |
| Mymensingh | Muktagachha Branch | 035611693 |
| Mymensingh | Mymensingh Branch | 035611756 |
| Mymensingh | Nagla Bazar Branch | 035611877 |
| Mymensingh | Nandail Branch | 035611901 |
| Mymensingh | Phulpur Branch | 035610973 |
| Mymensingh | Seedstore Bazar Branch | 035612089 |
| Mymensingh | Shohagi Bazar Branch | 035612171 |
| Mymensingh | Shushuti Bazar Branch | 035612155 |
| Mymensingh | Tarakanda Branch | 035612263 |
| Mymensingh | Trishal Branch | 035612355 |
| Narail | Habakhali Branch | 035650254 |
| Narail | Kalia Branch | 035650346 |
| Narail | Lahuria Bazar Branch | 035650409 |
| Narail | Lohagara Branch | 035650467 |
| Narail | Naragati Bazar Branch | 035650612 |
| Narail | Narail Branch | 035650641 |
| Narail | Sheikhhati Bazar Branch | 035650762 |
| Narayanganj | Araihazar Branch | 035670047 |
| Narayanganj | Bandar Branch | 035670168 |
| Narayanganj | Fatulla Branch | 035670526 |
| Narayanganj | Golakandail Branch | 035670584 |
| Narayanganj | Hossainpur Branch | 035670647 |
| Narayanganj | Ichapura Bazar Branch | 035670676 |
| Narayanganj | Jangalia Bazar Branch | 035670700 |
| Narayanganj | Madanpur Branch | 035670971 |
| Narayanganj | Mahjampur Bazar Branch | 035671091 |
| Narayanganj | Narayanganj Corporate Branch | 035671183 |
| Narayanganj | Poura Market Branch | 035670089 |
| Narayanganj | Rupganj Branch | 035671459 |
| Narayanganj | Satgaon Branch | 035671512 |
| Narayanganj | Siddhirganj Branch | 035671604 |
| Narayanganj | Sonargaon Branch | 035671691 |
| Narsingdi | Algi Bazar Branch | 035680066 |
| Narsingdi | Baburhat Branch | 035680103 |
| Narsingdi | Bannar Bazar Branch | 035680161 |
| Narsingdi | Baroicha Bazar Branch | 035680190 |
| Narsingdi | Belabo Branch | 035680253 |
| Narsingdi | Char Nagdibazar Branch | 035680053 |
| Narsingdi | Char Subuddibazar Branch | 035680374 |
| Narsingdi | Ghorashal Branch | 035680495 |
| Narsingdi | Hatirdia Branch | 035680558 |
| Narsingdi | Lakhpur Bazar Branch | 035680640 |
| Narsingdi | Manohardi Branch | 035680732 |
| Narsingdi | Morjal Bazar Branch | 035680761 |
| Narsingdi | Munsefer Char Branch | 035680774 |
| Narsingdi | Narsingdi Branch | 035680853 |
| Narsingdi | Paikan Bazar Branch | 035680116 |
| Narsingdi | Palash Branch | 035680916 |
| Narsingdi | Poradia Bazar Branch | 035681007 |
| Narsingdi | Raipura Branch | 035681094 |
| Narsingdi | Shahe Protap Branch | 035680095 |
| Narsingdi | Shekher Bazar Branch | 035681249 |
| Narsingdi | Shibpur Branch | 035681302 |
| Netrokona | Atpara Branch | 035720047 |
| Netrokona | Barhatta Branch | 035720076 |
| Netrokona | Challisha Bazar Branch | 035720139 |
| Netrokona | Duoz Branch | 035720168 |
| Netrokona | Durgapur Branch | 035720197 |
| Netrokona | Hironpur Bazar Branch | 035720250 |
| Netrokona | Jatrabari Branch | 035720313 |
| Netrokona | Kadamsree Branch | 035720405 |
| Netrokona | Kalmakanda Branch | 035720434 |
| Netrokona | Kendua Branch | 035720463 |
| Netrokona | Khaliajuri Branch | 035720492 |
| Netrokona | Khalishaur Branch | 035720526 |
| Netrokona | Kurpar Branch | 035720555 |
| Netrokona | Madan Branch | 035720618 |
| Netrokona | Mohanganj Branch | 035720676 |
| Netrokona | Nazirpur Branch | 035720700 |
| Netrokona | Netrokona Branch | 035720739 |
| Netrokona | Purbadhala Branch | 035720797 |
| Netrokona | Shahitpur Bazar Branch | 035720913 |
| Netrokona | Shyamganj Branch | 035720942 |
| Netrokona | Tatirkona Branch | 035720971 |
| Noakhali | Abirpara Branch | 035750088 |
| Noakhali | Basurhat Branch | 035750259 |
| Noakhali | Bottoly Bazar Branch | 035750288 |
| Noakhali | Char Fakira Branch | 035750462 |
| Noakhali | Char Ishwar Branch | 035750525 |
| Noakhali | Chatkhil Branch | 035750583 |
| Noakhali | Chowmuhani Branch | 035750675 |
| Noakhali | Deoti Bazar Branch | 035750888 |
| Noakhali | Hajari Hat Branch | 035751090 |
| Noakhali | Jahajmara Branch | 035751124 |
| Noakhali | Kabirhat Branch | 035751216 |
| Noakhali | Kadirpur Branch | 035751245 |
| Noakhali | Karmullah Bazar Branch | 035750091 |
| Noakhali | Khasherhat Branch | 035752028 |
| Noakhali | Kutuber Hat Branch | 035751511 |
| Noakhali | Maijdee Court Branch | 035751579 |
| Noakhali | Mearhat Branch | 035751603 |
| Noakhali | Neazpur Branch | 035751690 |
| Noakhali | Ramnarayanpur Branch | 035751937 |
| Noakhali | Sahebalir Bazar Branch | 035752149 |
| Noakhali | Senbagh Branch | 035752086 |
| Noakhali | Sonapur Branch | 035752260 |
| Noakhali | Yeasin Hazirhat Branch | 035750125 |
| Patuakhali | Amkhola Branch | 035780061 |
| Patuakhali | Awliapur Branch | 035780045 |
| Patuakhali | Baherchar Bandar Branch | 035780137 |
| Patuakhali | Bauphal Branch | 035780195 |
| Patuakhali | Chandpura Bandar Branch | 035780229 |
| Patuakhali | Char Kajal Branch | 035780258 |
| Patuakhali | Chiknikandi Bazar Branch | 035780287 |
| Patuakhali | Chotobighai Bazar Branch | 035780311 |
| Patuakhali | Dashmina Branch | 035780340 |
| Patuakhali | Dumki Branch | 035780432 |
| Patuakhali | Gabua Bazar Branch | 035780461 |
| Patuakhali | Galachipa Branch | 035780490 |
| Patuakhali | Kalaia Bandar Branch | 035780582 |
| Patuakhali | Kalapara Branch | 035780524 |
| Patuakhali | Karkhana Branch | 035780674 |
| Patuakhali | Keshabpur Branch | 035780708 |
| Patuakhali | Kuakata Branch | 035780795 |
| Patuakhali | Lamna Barabazar Branch | 035780087 |
| Patuakhali | Mohipur Branch | 035780858 |
| Patuakhali | Muradia Branch | 035780911 |
| Patuakhali | Nagarer Hat Branch | 035780940 |
| Patuakhali | Panpatty Branch | 035781060 |
| Patuakhali | Patuakhali Branch | 035781099 |
| Patuakhali | Pukurjana Bazar Branch | 035781215 |
| Patuakhali | Subidkhali Branch | 035781273 |
| Pirojpur | Baitakata Branch | 035790048 |
| Pirojpur | Baldia Branch | 035790077 |
| Pirojpur | Bara Machua Branch | 035790101 |
| Pirojpur | Bhandaria Branch | 035790130 |
| Pirojpur | Chandipur Branch | 035790169 |
| Pirojpur | Chiltala Bazar Branch | 035790198 |
| Pirojpur | Dhanishafa Branch | 035790222 |
| Pirojpur | Durgapur Branch | 035790251 |
| Pirojpur | Ekri Bazar Branch | 035790280 |
| Pirojpur | Gulishakhali Branch | 035790314 |
| Pirojpur | Kalakhali Branch | 035790406 |
| Pirojpur | Kaukhali Branch | 035790435 |
| Pirojpur | Kawrikhara Branch | 035790464 |
| Pirojpur | Kuriana Branch | 035790493 |
| Pirojpur | Mathbaria Branch | 035790527 |
| Pirojpur | Matibhanga Branch | 035790556 |
| Pirojpur | Mulgramhat Branch | 035790677 |
| Pirojpur | Nazirpur Branch | 035790701 |
| Pirojpur | Pirojpur Branch | 035790769 |
| Pirojpur | Sankarpasha Branch | 035790880 |
| Pirojpur | Shapleza Bazar Branch | 035790914 |
| Pirojpur | Swarupkathi Branch | 035790972 |
| Pirojpur | Telikhali Branch | 035791005 |
| Pirojpur | Zianagar Branch | 035791063 |
| Rajbari | Bagdulihat Branch | 035820071 |
| Rajbari | Bahadurpur Bazar Branch | 035820105 |
| Rajbari | Baliakandi Branch | 035820163 |
| Rajbari | Goalanda Branch | 035820284 |
| Rajbari | Habashpur Bazar Branch | 035820347 |
| Rajbari | Mrigi Bazar Branch | 035820497 |
| Rajbari | Mulghar Branch | 035820521 |
| Rajbari | Panchuria Bazar Branch | 035820613 |
| Rajbari | Pangsha Branch | 035820671 |
| Rajbari | Rajbari Branch | 035820734 |
| Rajbari | Ratandia Branch | 035820826 |
| Rajbari | Sonapur Bazar Branch | 035820855 |
| Rajbari | Sreepur Branch | 035820884 |
| Rangamati | Bagaichhari Branch | 035840048 |
| Rangamati | Barkal Branch | 035840130 |
| Rangamati | Bilaichhari Branch | 035840169 |
| Rangamati | Jurachhari Branch | 035840251 |
| Rangamati | Kaptai Branch | 035840280 |
| Rangamati | Kawkhali Branch | 035840343 |
| Rangamati | Longado Branch | 035840372 |
| Rangamati | Naniarchar Branch | 035840406 |
| Rangamati | Raikhali Bazar Branch | 035840464 |
| Rangamati | Rajasthali Branch | 035840493 |
| Rangamati | Rangamati Branch | 035840527 |
| Satkhira | Assasuni Branch | 035870076 |
| Satkhira | Baliadanga Bazar Branch | 035870139 |
| Satkhira | Bhomra Sthal Bandar Branch | 035870289 |
| Satkhira | Debhata Branch | 035870371 |
| Satkhira | Dhulihar Bazar Branch | 035870405 |
| Satkhira | Ghona Branch | 035870463 |
| Satkhira | Gunakarkati Branch | 035870526 |
| Satkhira | Kalaroa Branch | 035870584 |
| Satkhira | Kaliganj Branch | 035870618 |
| Satkhira | Khorda Bazar Branch | 035870700 |
| Satkhira | Krishnanagar Branch | 035870739 |
| Satkhira | Reoi Bazar Branch | 035871062 |
| Satkhira | Sakhipur Branch | 035871183 |
| Satkhira | Satkhira Branch | 035871091 |
| Satkhira | Shyamnagar Branch | 035871217 |
| Satkhira | Sonabaria Bazar Branch | 035871246 |
| Satkhira | Tala Branch | 035871309 |
| Shariatpur | Bhedarganj Branch | 035860107 |
| Shariatpur | Burirhat Bazar Branch | 035860073 |
| Shariatpur | Chikondi Branch | 035860165 |
| Shariatpur | Damudya Branch | 035860194 |
| Shariatpur | DM Khali Bazar Branch | 035860202 |
| Shariatpur | Dogri Bazar Branch | 035860228 |
| Shariatpur | Gharishar Bazar Branch | 035860310 |
| Shariatpur | Haturia Bazar Branch | 035860378 |
| Shariatpur | Kaneshwar Bazar Branch | 035860460 |
| Shariatpur | Kartikpur Bazar Branch | 035860402 |
| Shariatpur | Kodalpur Bazar Branch | 035860431 |
| Shariatpur | Lawkhola Branch | 035860499 |
| Shariatpur | Nagerpara Bazar Branch | 035860552 |
| Shariatpur | Naria Branch | 035860581 |
| Shariatpur | Sakhipur Bazar Branch | 035860644 |
| Shariatpur | Shariatpur Branch | 035860673 |
| Shariatpur | Zajira Branch | 035860707 |
| Sherpur | Bazitkhila Branch | 035890043 |
| Sherpur | Bhayadanga Branch | 035890072 |
| Sherpur | Gazir Khamar Branch | 035890135 |
| Sherpur | Jhenaigati Branch | 035890164 |
| Sherpur | Kakorkandi Branch | 035890180 |
| Sherpur | Kurua Bazar Branch | 035890256 |
| Sherpur | Kusumhati Branch | 035890285 |
| Sherpur | Nakla Branch | 035890319 |
| Sherpur | Nalitabari Branch | 035890348 |
| Sherpur | Naljora Bazar Branch | 035890377 |
| Sherpur | Nayabil Bazar Branch | 035890498 |
| Sherpur | Patakata Bazar Branch | 035890522 |
| Sherpur | Sherpur Branch | 035890551 |
| Sherpur | Sreebordi Branch | 035890643 |
| Sunamganj | Badaghat Branch | 035900070 |
| Sunamganj | Bangla Bazar Branch | 035900104 |
| Sunamganj | Bishwambarpur Branch | 035900191 |
| Sunamganj | Boalia Bazar Branch | 035900054 |
| Sunamganj | Chhatak Branch | 035900225 |
| Sunamganj | Dawrai Bazar Branch | 035900083 |
| Sunamganj | Derai Branch | 035900254 |
| Sunamganj | Dharmapasha Branch | 035900283 |
| Sunamganj | Dowarabazar Branch | 035900346 |
| Sunamganj | Dungria Branch | 035900375 |
| Sunamganj | Gobindaganj Branch | 035900438 |
| Sunamganj | Golakpur Bazar Branch | 035900467 |
| Sunamganj | Jagannathpur Branch | 035900496 |
| Sunamganj | Jawa Bazar Branch | 035900559 |
| Sunamganj | Joynagar Bazar Branch | 035900588 |
| Sunamganj | Kalkalia Branch | 035900641 |
| Sunamganj | Madhyanagar Branch | 035900670 |
| Sunamganj | Mangalkata Bazar Branch | 035900717 |
| Sunamganj | Mina Bazar Branch | 035900704 |
| Sunamganj | Moinpur Bazar Branch | 035900762 |
| Sunamganj | Patharia Bazar Branch | 035900883 |
| Sunamganj | Rafinagar Branch | 035900096 |
| Sunamganj | Rajaniganj Bazar Branch | 035900917 |
| Sunamganj | Raniganj Bazar Branch | 035900946 |
| Sunamganj | Sachna Bazar Branch | 035901008 |
| Sunamganj | Shalla Branch | 035901037 |
| Sunamganj | Shyamarchar Branch | 035901066 |
| Sunamganj | Sunamganj Branch | 035901129 |
| Sunamganj | Tahirpur Branch | 035901211 |
| Sylhet | Ambarkhana Branch | 035910044 |
| Sylhet | Balaganj Branch | 035910165 |
| Sylhet | Bandar Bazar Branch | 035910194 |
| Sylhet | Beanibazar Branch | 035910310 |
| Sylhet | Bhabaniganj Bazar Branch | 035910349 |
| Sylhet | Bishwanath Branch | 035910431 |
| Sylhet | Charkhai Branch | 035910707 |
| Sylhet | Chotul Bazar Branch | 035910765 |
| Sylhet | Companiganj Branch | 035910910 |
| Sylhet | Darpa Nagar Branch | 035911122 |
| Sylhet | Dewan Bazar Branch | 035911272 |
| Sylhet | Doyar Bazar Branch | 035911319 |
| Sylhet | Dubag Bazar Branch | 035911335 |
| Sylhet | Fenchuganj Branch | 035911364 |
| Sylhet | Golapganj Branch | 035911601 |
| Sylhet | Gowainghat Branch | 035911669 |
| Sylhet | Hadarpar Bazar Branch | 035911706 |
| Sylhet | Jaintiapur Branch | 035911814 |
| Sylhet | Kanaighat Branch | 035912084 |
| Sylhet | Khajanchigaon Branch | 035912268 |
| Sylhet | Moglabazar Branch | 035912684 |
| Sylhet | Ratanganj Bazar Branch | 035913012 |
| Sylhet | Salutikar Branch | 035913104 |
| Sylhet | Shiber Bazar Branch | 035913375 |
| Sylhet | Sylhet Corporate Branch | 035913559 |
| Sylhet | Tajpur Bazar Branch | 035913841 |
| Sylhet | Zakiganj Branch | 035914129 |
| Tangail | Alokdia Branch | 035930132 |
| Tangail | Awliabad Branch | 035930282 |
| Tangail | Balla Bazar Branch | 035930316 |
| Tangail | Bangra Branch | 035930345 |
| Tangail | Basail Branch | 035930374 |
| Tangail | Batholishadi Bazar Branch | 035930129 |
| Tangail | Bhabkhanda Bazar Branch | 035930408 |
| Tangail | Bhadra Bazar Branch | 035930437 |
| Tangail | Bhuapur Branch | 035930466 |
| Tangail | Charpara Bazar Branch | 035930529 |
| Tangail | Delduar Branch | 035930587 |
| Tangail | Dhanbari Branch | 035930679 |
| Tangail | Elenga Branch | 035930824 |
| Tangail | Ghatail Branch | 035930916 |
| Tangail | Gopalpur Branch | 035931007 |
| Tangail | Goyhatta Bazar Branch | 035931065 |
| Tangail | Hatubhanga Branch | 035931128 |
| Tangail | Jhawail Bazar Branch | 035931210 |
| Tangail | Kachua Bazar Branch | 035931249 |
| Tangail | Kakraid Branch | 035931278 |
| Tangail | Kalihati Branch | 035931302 |
| Tangail | Karatia Branch | 035931360 |
| Tangail | Madhupur Branch | 035931481 |
| Tangail | Mirzapur Branch | 035931515 |
| Tangail | Mogra Bazar Branch | 035930082 |
| Tangail | Nagarpur Branch | 035931694 |
| Tangail | Nalua Bazar Branch | 035931728 |
| Tangail | Porabari Branch | 035931999 |
| Tangail | Sahabatpur Bazar Branch | 035932080 |
| Tangail | Sajanpur Branch | 035932114 |
| Tangail | Sakhipur Branch | 035932206 |
| Tangail | Shimla Bazar Branch | 035932235 |
| Tangail | Sholakuri Bazar Branch | 035930095 |
| Tangail | Singuria Bazar Branch | 035930190 |
| Tangail | Takterchala Bazar Branch | 035930145 |
| Tangail | Tangail Branch | 035932293 |