An ordinary person should know something very important contract numbers. Emergency Borisal NGO Contract numbers are among them. Emergency Borisal NGO Contract numbers helps people in danger. That's why we provided the NGO Contract numbers to peoples emergency needs. Anyone from our list can find the most important Emergency NGO Contract numbers. Which will meet the need for NGO at its urgent moment.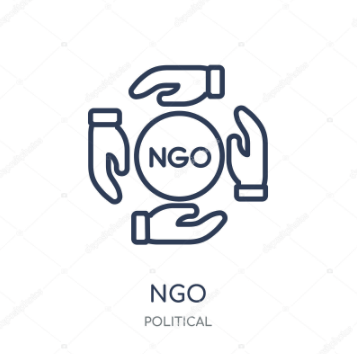 Emergency NGO Contract numbers Are Given Below:-
1        Al Jamiah Al Islamiahs
PO: Al-Jamia, P.O. Patiya,Chittagong.
Phone: 031-310492, 01819-346465
2        Al Manahil Welfare Foundation Bangladesh
Nanupur, Fatikchari, Chittagong.
Phone: 01819-618781
3        Al Markazul Islami
21/17, Babar Road, Mohammadpur, Dhaka.
Phone : 8114980,
4        Al -Watan Charitable Society
Vill+Post: Padua-353, Chouddagram, Comilla.
Phone: 01720-691594, 01819-628685       2402
5        Alacrity for Poverty Alleviation in Bangladesh (APAB)
22, Amirabad, Mahedibag R/A,Chittagong-4000.
Phone: 031-613028
6        Al-Amanah Samaj Kallayan Sangstha
Mujgannikhan-A-Sabur Road, PO: Khalishpur, Khulna.
Phone: 041-760406
7        Al-Falah Bangladesh
9/16 Iqbal Road, Mohammadpur, Dhaka.
Phone : 8130827.  http://www.alfalah.com.bd.
8        Al-Forqan Foundation
137 Auspara, Tongi, Gazipur.
Phone: 9802014, 9802015.
9        Allama Abul Khair Foundation
Vill.: Raroapara, Post: Chunnapara,Upazilla: Anowara, Dist.: Chittagong. Www.aakfoundation.org
10      Allama Fazlullah Foundation
Vill: Babunagar (Mokkarbari), PO:Deodighi, UZ: Satkania, Dist:Chittagong. Phone: 031-2551654
11      Alliance for Cooperation and Legal Aid Bangladesh (ACLAB)
8/13, Block-C, Tajmohal Road,Mohammadpur, Dhaka-1207.
www.aclabbd.org
12      Al-Manar Islami Sangstha
Shaltha, Faridpur.
13      ALO
Arog Chamber, 68 Agrabad C/A,Chittagong.
Phone : 711291
14      Aloha Social Services Bangladesh
Ali Manjil, Balubari, Dinajpur-5200.
Phone :0531-64644
15      Alok Bangla (An Initiative to Promote People's Self-Help)
House-119, Road-07, Shah Ali Bagh,Mirpur-1, Dhaka.
Phone: 9012393
16      Alokito Manob Unnayan Songstha (AMUS)
JNC Road-1, House-215, Alamnagar,Rangpur.
Phone: 01718644757
17      Alokito Path         Montana,
Satkania, Chittagong.
18      Alokon
103/A, Mohammadpur, Pachlaish,Chittagong.
Phone : 01711-122580, 031-650547
19      Alor Disha Mohila Sangstha
74/3, Satish Chandra Saha Lane, Kustia.
Phone: 01711-935253
20      Alor Dishari Sangstha (ADS)
Malotinagar, Dubil,Raygonj,Sirajgonj.
21      Alor Dishary Mohila Unnayan Sangstha
Goalanda, Rajbari.
Phone: 01727-211905
22      Alor Pathe Nobojatray Foundation
74/B/1, RH Home Center, Suite-641,Level-7, Green Road, Farmgate, Dhaka.
Phone: 01534508932.  http://www.aponfoundation.org
23      Alor Pothey
Vill: Madhupur, P.O: Dharoni Bari, P.S: Ulipur, Dist: Kurigram
24      Alor Sandhan Samaj Sebi Sangathan
Vill. Char Bamaneyrchar Adarsha Gram, P.O.Rowmari, Kurigram
25      Aloran
Vill.: West Gomdhandi Prathomic Shikkhak Bhaban, Buripukurpar,Post+Upazilla: Boalkhali, Dist.: Chittagong.
Phone: 01711-487884