An ordinary person should know something very important contract numbers. Emergency Dhaka Blood Bank numbers are among them. Emergency Dhaka Blood Bank numbers helps people in danger. That's why we provided the Blood Bank numbers to peoples emergency needs. Anyone from our list can find the most important Emergency Blood Bank numbers. Which will meet the need for Blood at its urgent moment.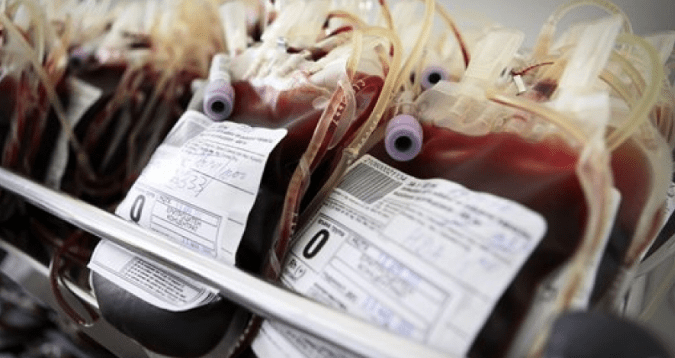 1.Quantum Blood Bank Lab:
Address: 31/V Shilpacharya Zainul Abedin Sarak, Shantinagar, Dhaka 1217
Phone: 02-9351365
Mobile: 8801714-010869
Website: http://quantummethod.org/blood-donation
Bangladesh Red Crescent Blood Bank
7/5, Aurangzeb Road, Mohammadpur, Dhaka.
Contact No.: +880-02-9116563, +880-02-8121497, +880-02-9139940
Website: Bangladesh Red Crescent
Alif Blood Bank & Transfusion Center
44/11, West Panthapath (2nd Floor), Opposite of Shamrita Hospital, Dhaka 1215
Mobile Phone: 01712392923, 01913059375
Badhan Blood Bank
Central Office, T.S.C(Ground Floor), University of Dhaka, Dhaka-1000
Phone Number:-02-8629042
Mobile No: 01534982674
Website: www.badhan.org
Thalassemia Blood Bank
Address: 30 Chamelibag, 1st Lane, Dhaka 1217
Phone:02-8332481
Website: http://www.thals.org
Sandhani (Central)
Sandhani Central. Room 35, Tinshed Outdoor building BSMMU, Shahabag, Dhaka – 1000
Contact No. : 880-2-8621658,
Fax: 880-2-8620378
Email: [email protected]
Web: www.sandhani.org
Police Blood Bank
Central Police Hospital, Rajarbag, Dhaka.
Phone: 9362573
Mobile: 01713-398386
Web: www.policebloodbank.gov.bd
Oriental Blood bank
Green Center, 2B/30, Green Road, Dhanmondi, Dhaka
Mobile No: 01812700053
Mukti Blood Bank & Pathology Lab
Address: 54 (1st Floor), Bir-Uttam A.M. Shafiullah Road, Free School Street, Dhaka-1207
Phone: +880 2-8624249
Islami Bank Hospital Blood Bank
Dhaka, Bangladesh
Contact No: 02-8317090, 8321495
11.Sandhani (DMC)
Address : Dhaka Medical College Unit, Dhaka.
Contact No. : +880-2-9668609, +880-2-9668690, +880-2-8616744, +880-2-9663429,
Mobile: 01819-284878.
Some Blood Doners Contract Number Is Given Below:-
1.Name: .ENG.MD EDRISH AKASH
Blood Group: B positive(+)
Age: 30 yrs
Living District: Dhaka
Contact No: +8801830804480
2.Name: .Md. Mehide Hasan
Blood Group: O positive(+)
Age: 30 yrs
Living District: Dhaka
Contact No: 01611653990
3.Name: A B M Sayem Siddique
Blood Group: O positive(+)
Age: N/A
Living District: Dhaka
Contact No: 01914209017
4.Name: A M Ashfaqul Islam
Blood Group: O positive(+)
Age: 33 yrs
Living District: Dhaka
Contact No: 01674801988
5.Name: A S M Boorhan Uddin
Blood Group: B positive(+)
Age: 36 yrs
Living District: Dhaka
Contact No: 01684000746
6.Name: A. K. M. Jahedul Huq
Blood Group: A positive(+)
Age: 35 yrs
Living District: Dhaka
Contact No: 01912010700
7.Name: A.K. Ehsanul Haque Mashuk
Blood Group: O positive(+)
Age: N/A
Living District: Dhaka
Contact No: 01766686095
8.Name: A.K.M.Ezajul Islam
Blood Group: B positive(+)
Age: N/A
Living District: Dhaka
Contact No: 01552-566671
9.Name: aaaa
Blood Group: O positive(+)
Age: N/A
Living District: Dhaka
Contact No: N/A
10.Name: Aamir
Blood Group: O positive(+)
Age: N/A
Living District: Dhaka
Contact No: N/A
11.Name: Aaquib Javed
Blood Group: A positive(+)
Age: N/A
Living District: Dhaka
Contact No: 01680388745
12.Name: abc
Blood Group: O negative(-)
Age: 23 yrs
Living District: Dhaka
Contact No: N/A
13.Name: abc
Blood Group: A negative(-)
Age: 39 yrs
Living District: Dhaka
Contact No: N/A
14.Name: ABC
Blood Group: A positive(+)
Age: N/A
Living District: Dhaka
Contact No: 18334856870
Gazipur
15.Name: abcabc
Blood Group: O positive(+)
Age: N/A
Living District: Dhaka
Contact No: 01230123
16.Name: Abdul Alim Bhuyan
Blood Group: A positive(+)
Age: N/A
Living District: Dhaka
Contact No: 01837622144
17.Name: Abdul Hakim badhon
Blood Group: B positive(+)
Age: 29 yrs
Living District: Dhaka
Contact No: 01686200217
18.Name: Abdul Jaher
Blood Group: A negative(-)
Age: 43 yrs
Living District: Dhaka
Contact No: N/A
19.Name: Abdul Karim
Blood Group: B positive(+)
Age: 25 yrs
Living District: Dhaka
Contact No: 01723706168
20.Name: Abdul Mazid Murad
Blood Group: A positive(+)
Age: 28 yrs
Living District: Dhaka
Contact No: +8801748916408
For more details click here
For Information source click here