An ordinary person should know something very important contract numbers. Emergency Dhaka NGO Contract numbers are among them. Emergency Dhaka NGO Contract numbers helps people in danger. That's why we provided the NGO Contract numbers to peoples emergency needs. Anyone from our list can find the most important Emergency NGO Contract numbers. Which will meet the need for NGO at its urgent moment.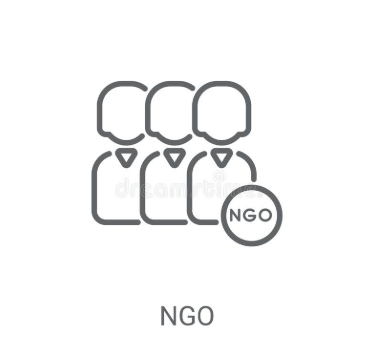 Emergency Dhaka NGO Contract numbers Are Given Below:-
1        3F-United Federation of Danish Workers
Road-54, Houase-11/A, Apartment-B/4, Gulshan, Dhaka,
Phone: 01764-405244
2        A Shelter for Helpless Ill Children (ASHIC)
House-52, Road-3/A,Dhanmondi, R/A, Dhaka.
Phone :9673982. www.ashic.org
3        A.B. Foundation
Vill., Post + Upazilla: Chirirbandar,Dist: Dinajpur,
Phone: 01711-530611
4        A.M. Foster Care
House-38, Road-04, Sector–05,Uttara Model Town, Dhaka-1230.
Phone: 01715-475282
5        Abalamban  Pachimpara,
Post: Gaibandha,Upazilla: Gaibandha Sadar, Dist.:Gaibandha.
Phone: 0541-62388
6        Abdul Momen Khan Memorial Foundation (Khan Foundation)5Momenbagh, Dhaka-1217,
Phone : 9330323
7        Abdur Rashid Khan Thakur Foundation
Chapailghat Road, UZ+Zila:gopalganj-8100,
Phone: 8034489, 01911-352919. www.arktf.org
8        Abed Satter Pathen Foundation
118 Isdair, Fatullah, Narayanganj,
Phone: 0190-251515
9        Abeda Mannan Foundation (AMF)
Vill: Chulash, Post Office: Maricha,Upazilla: Debidwar, Dist: Comilla.
Phone: 01552409539, 02-8832921, www.abedamannafoundation.org
10      ABFA-USA-INC\
House-27, Road-04, Section-04,Uttara, Dhaka.
11     Abohalito Nari O Shishu Kallan Songsta (ANAMIKA)
House-B-165, Block-B, Eastern Housing Pallabi, Phase-2, Dhaka.
Phone: 8024220, 01711-007821
12      Abu Sobhan Welfare Trust
House-29/A, Old DOHS Road,Banani, Dhaka.
13      Academy for Educational Development (AED)
South Breeze, House-08, Gulshan, Avenue, Gulshan-01, Dhaka.
Phone: 01714-174370
14      Access Bangladesh Foundation
10 Tarapur, Savar, Dhaka.
Phone: 7743145, Fax: 7743480. www.accessbangladesh.org
15      Access Toward Livelihood and Welfare Organisation (ALWO)
81/80, Hazra Natore, Post: Natore-4600, PS: Natore, Dist: Natore.
Phone: 0771-61255
16      ACDI/VOCA
House-30, Road-19/A, Banani,Dhaka-1213,
Phone: 8836801
17      Acid Survivours Foundation
Plot-A/5, Level-6, CRP Bhaban,Block-A, Sec-14, Mirpur, Dhaka-1200.
Phone: 09678777148, www.acidsurvisors.org
18      Acrapital Lead Organisation (ALO)
279/A, Tejgaon Industrial Area,Dhaka.
Phone : 01715-698008
19      Action Aid- Bangladesh
House- 8, Road-136, Gulshan-1,, Dhaka,
Phone :9888006, 55044851-7, http://www.actionaid.org
20      Action Contre La Faim
House-23, Road-113/A, Gulshan-2,, Dhaka.,
Phone: 8810132, 8810347, www.actioncontrelafaim.org
21      Action Five
Gaokura, Kacharipara, Islampur,Jamalpur.
Phone: 01728-782643
22      Action for Enterprise
House-03, Apt. 3A4, Nam Villa,, Road-06, Gulshan-01, Dhaka-1212,
Phone: 8817277,  E-mail: [email protected],
23      Action for Rural Poor (ARP)
Upazila Road, Bakshigonj, Jamalpur,
Phone: 01716-763785
24      Action for Social Development (ASD)
6/2A, Sir Syed Road, Mohammadpu,Dhaka.
Phone : 9118475,  www.asd.org.bd
25      Action in Bangladesh
Sadar Road, Kalai, P.O Box No. 5390, Kalai, Joypurhat.
Phone: 215-222-442