An ordinary person should know something very important contract numbers. Emergency Rajshahi NGO Contract numbers are among them. Emergency Rajshahi NGO Contract numbers helps people in danger. That's why we provided the NGO Contract numbers to peoples emergency needs. Anyone from our list can find the most important Emergency NGO Contract numbers. Which will meet the need for NGO at its urgent moment.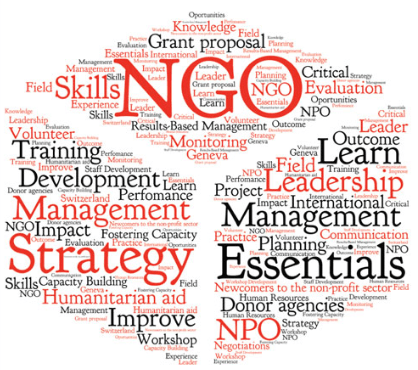 Emergency Rajshahi NGO Contract numbers Are Given Below:-
1        Angikar Jonokollyan Sangstha
22, Tatipara, Sylhet-3100.
Phone: 0821-711422
2        Angikar Manob Kalyan Kendra         Goorgola,
PS: Kotwali, Dinajpur-5200.
Phone : 0531-65950,
3        Animation Liberate for Organisation (ALO)
Village: Noadagram, P.O.+Dist:Jessore.
Phone : 73823
4        Anirban Samaj Unnayan Sangstha (ASUS)
Nahar Mansion, Gorosthan Road, Patuaakhali.
Phone: 0441-62066
5        Ankur ICT Development Foundation
House No.-65, Road-06, Sector-04, Uttara, Dhaka.
Www.ankur.org.bd
6        Annanah Sangstha
27, Senpara Parbata (2nd floor),Sector-2,Mirpur-1, Dhaka.
Phone : 9005638
7        Annesha Foundation (AF)
31/2, Senpara Parbatta, Mirpur-10, Dhaka.
Phone: 8061693
8        Annopurna Janakallayan Sangstha
Seroil Railway Market, Block-B,Room-60, Goramara, Boalia,Rajshahi.
Phone: 811399
9        Antar Society
Development        House-14(1st Fl.), Road-12, Block-Kha, Pisciculture Housing society,Shekhertek, Adabor, Mohammadpur,Dhaka-1207.
Phone: 9144502, Fax: 9144502. http://www.antarsd.org
10      Anukul Foundation
Goalanda, Rajbari,
Phone: 01727-211905
11      Anuvab
Thana Para Road, Boda, Panchagar,
Phone: 05653-56180, 01712-676857
12      Aparajeyo Bangladesh
Sornali Garden-Probal,14/3/A, Baishteki (Opposite BRTA Maingate), Mirpur-13, Dhaka-1216,
Phone: 9021261-63,  http://www.aparajeyo.org
13      Apex
House-83, Road-23, Gulshan-1,Dhaka.
Phone: 01713-046662, 9862109
Rajshahi NGO Contract numbers
14      Apex Foundation
Mulghar Govt. High School More,PO: Mulgar, PS: Fakirhat, Bagerhat.
Phone: 01818-225120
15      Appeal Action for People with Employment and Appropriate Literacy        Khord Gobindhapur,
Post: Hatjikra, Thana: Chargat, Dist.: Rajshahi.
16      Arafah Shakti Foundation
32/8 Ka(3rd Fl.), Block-C, Tajmahal Road, Mohammadpur, Dhaka-1207,
Phone: 9123412, 9104581,
17      ARAM Foundation
P.O:Rajbati, Thana: Kotwali, Dist: Dinajpur         1606
18      Area Develoment Organization (ADO)
Katakhali Bazar, Keshabpur, Jessore.
Phone:01927-367329
19       Arenda Mohila Kallyan Samity (AMKS)
23 Gohata Road, Lohapatti, Jessore.
20      ARK Foundation
132/A, Niketon, Road-3, Gulshan,Dhaka.
Phone: 9871585
21      Arnout Education and Growth Foundation
152/A (2nd Floor), Benapole Road, Railgate, Chanchra, Jessore.
Phone: 01713-409465
22      Arsenic Mitigation and Research Foundation
Shologhar Bus Stand, Vill:Shologhar, UZ: Sreenagor, Dist:Munshiganj.
Phone: 01711-391521
23      Arshi Nagar Sebamulak Unnayan Sangstha
LGED Road, Lalmonirhat Sadar,Lalmonirhat-5500.
Phone: 01737-908442
24      Arter Asha
Senpara, Rangpur.
Phone : 62269
25      Article 19
House-1/B, Road-01, 2nd Floor, Shaymoli, Dhaka.
Phone: 01713-039669