An ordinary person should know something very important contract numbers. Emergency Sylhet NGO Contract numbers are among them. Emergency Sylhet NGO Contract numbers helps people in danger. That's why we provided the NGO Contract numbers to peoples emergency needs. Anyone from our list can find the most important Emergency NGO Contract numbers. Which will meet the need for NGO at its urgent moment.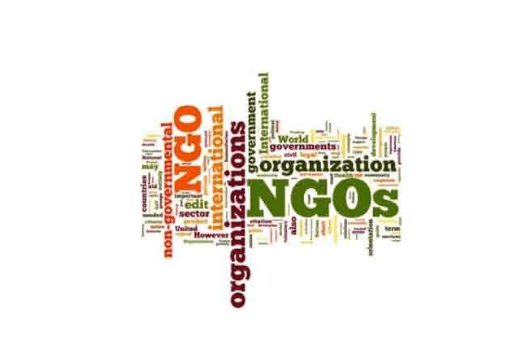 Emergency Sylhet NGO Contract numbers Are Given Below:-
1        Asian Institute of Millennium Environment and Development (AIMED)Suite No.- 6 (2nd Floor), Banani Super Market, Kamal Ataturk Avenue, Banani, Dhaka.
2        Asiatic Society of Bangladesh
5 Old Secretariat Road, Nimtola, Ramna, Dhaka.
3        Aso Gori Sonar Bangla
Housing Gate, P.O:Hanail, Joypurhat.
Phone: 0571-63207
4        Aspada Paribesh Unnayan Foundation
Shapna Kutir, G/23, Bhaluka Pourashaba, Bhaluka, Mymensingh.
5        Asrayyan Sheba Sangstha (ASS)
Jlhikorgacha Road, PO: Monirampur, UZ: Monirampur, Dist: Jessore.
Phone: 04227-78318
6        Assemblies of God Mission
401/1, New Eskaton Road, Dhaka.
Phone :8316452,
7        Assistance for Blind Children (ABC)
47/14, Indira Road, West Razabazar, Tejgaon, Dhaka-1215.
Phone: 8119320
8        Assistance for Development Programme (ADP)
House-298 (G. Floor), Road-02, Baitul Aman Housing Society,Adabor, Shaymoli, Dhaka-1207.
Phone: 8121826
9        Assistance for Humanitarian Development (AHD)
House-24, Road-07, Senpara Parbata, Mirpur-10, Dhaka.
Phone: 9016185
10      Assistance for Poor Peoples of Bangladesh (APPB)
Vill.: Uttar Sujalpur, Post+Upazila: Birgonj, Dist. Dinajpur
11      Assistance for Social Organisation & Development (ASOD)
Gazi Khurshid Bay, 814-A, Block-B,Lalmatia, Dhaka.
Phone: 9119091
12      Assistance for the Livelihood of the Origins (ALO)
Pankhaiapara, Post Box No. 19,Khagrachari Sadar, Dist: Khagrachari.
Phone: 0371-62067
13      Associate Social Improvement Foundation (ASIF)
Police Line Road, Kumerkhali,Pirojpur.
Phone: 01684-008777
Sylhet NGO Contract numbers
14      Associates in Community and Rural Development (ACORD)
Anarkoli Road, Tongi Bazar, Tongi, Gazipur
15      Associates In Training And Management (AITAS)
House No. 45, Road-02, Ring Road, Mohammadpur, Dhaka.
Phone : 9121828, 8112479
16      Association for Alternative Development (AFAD)
R.K. Road, Khalilganj Bazar, Kurigram.
Phone: 0581-61249
17      Association for Bangladesh Integrated Rural Development (ABIRD)
Suit-7/30(6th floor), Eastern Plaza), Sonargaon Road,Hatirpal, Dhaka.
18      Association for Bangladesh Social Advancement (ABSA)
Vill- Latifpur, PO- Jamindar Hat, PS-Begumgonj, Dist. Noakhali.
Phone: 01716-629299
19      Association for Better Social Expectation
1143, Nurer Chala, Boatgate Road, Vatara, Badda, Dhaka.
Phone: 01914-385138
20      Association for Community Development
House # 41, Sagarpara, Ghoramara, Rajshahi-6100.
Phone : 0721-770660
21      Association for Development & Social Work
16/1-B, Talabagh, Sobhanbagh, Dhaka.
Phone: 01819-270208
22      Association for Disaster Mitigation & Development
95/2, Siddeshwari Circular Road (4th floor), Dhaka.
Phone : 9333535
23      Association for Environment and Human Resource Development
68, Khilgaon Chowdhurypara (4th Fl.), Dhaka-1219.
Phone: 9352792
24      Association for Initiatives of Development (AFID)
55, Purana Paltan, Dhaka.
Phone : 9557223
25      Association for Integrated Development (AID)
Haji Koramot Ali Super Market, Kodomtola, Tajpur, Osmaninagor,Sylhet.
Phone: 0821-761448