French unions tighten screws
French unions tightened the screws Wednesday with a seventh day of transport strike as the government prepared to unveil the details of a pension reform plan workers fear will leave them poorer.Prime Minister Edouard Philippe is set to unveil the minutiae of the proposed overhaul at midday (11:00 GMT), but already warned of a lengthy battle ahead as some 340,000 protesters took to the streets Tuesday.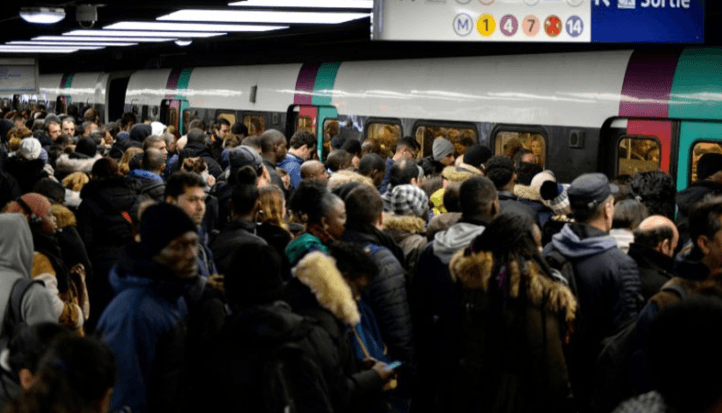 Unions have vowed to resist until the plan is withdrawn.
The industrial action has paralysed public transport in Paris and other main cities, disrupted national rail services and grounded many planes.
It is the biggest show of union force since President Emmanuel Macron came to power in 2017 vowing to cut public spending and make the economy more competitive.
The official retirement age in France is 62 – one of the lowest among developed countries, and fiercely defended by the labour force.
The government insists the reform, which will unite 42 pension regimes for workers in different sectors into a single plan, will make the retirement system fairer.
After months of negotiations and consultations, Jean-Paul Delevoye, whom Macron entrusted with leading the reform project, announced initial recommendations in July – suggestions which angered France's famously militant unions.
Among other things, he suggesting scrapping the more advantageous pension provisions enjoyed by some professions – including public transport and utilities workers, sailors, notaries, and Paris Opera performers.
Delevoye said the pension amount should no longer be calculated on a private sector worker's 25 best earning years, or six months for public servants, as is the case today.
Instead, all workers will earn the same number of pension 'points', with the same value, for every day worked over their careers.
It will still be possible to retire at 62, but workers may have to work longer if they want to garner the maximum number of points.
BFM television reported that the government, in the face of public anger, would work concessions into its proposed plan to be announced after hours of meetings between Philippe and cabinet ministers that ran into the early morning hours.