House Rental Agreement In Bangladesh
According to the law in Bangladesh, it's mandatory to follow a written rental agreement between the tenant and the landlord. It should be written all the conditions of rent and responsibility for both parties.
House RENT AGREEMENT BETWEEN
Muhammad Luthfe Ali (zooFamily) is giving the rent to his house at Shamagdum Avenue Road, House 10, APT 5A, Uttara, Dhaka.  (1st PARTY) AND_____________________________________Taking the rent from the owner of house. And for this house rental agreement goes with those terms and conditions.
After utility connections, you need to make sure a rental agreement is created. It is your right as a tenant and should be provided by the landlord. The rental agreement is a written contract between a landlord and a tenant and can be upheld in a court of law. It contains a number of elements and conditions, such as-
Rent Schedule:
This is the schedule for rent payment. Some landlords want the rent to be paid between the first 10 days of the month. It varies a lot and should be negotiated based on when your income is received.
Advance: A common practice in Bangladesh is to provide a certain amount of rent in advance which can be equivalent to 2 months' rent. Before 2 months of notice, you can leave the house and no need to pay your rent after notice, the landlord will deduct the amount from the advance.
Rent Increase: Every year the rent will be an increase of 10%, which will be an effect of the month of JULY.
Rent Amount: 22000 BDT
Excluded Amount: Gas bill 1000 BDT have to be added to rent and the landlord will pay the gas bill. The electricity bill has to pay as per your use to the building.
Included Service Charge: Water bill and common electricity bill is included with the service charge.
SERVICE CHARGE
Aside from rent and a few additional charges need to pay. However, those charges depending on the building committee rules.
TAXES & LEVIES
The house owner is solely responsible to pay the income tax at the present rate from the house rent as per the law of the country. They will deposit the tax to Bangladesh Bank and will provide copies of deposit slips and taxes paid certificates to the tenants.
TENANTS RESPONSIBILITIES
The responsibilities also fall under rental contracts and agreements. If anything happened with the house the tenants must inform the landlord and have to solve those issues with his own responsibility.
Here are both parties agreed with those terms and conditions and sign the paper as a house rental agreement.
TENANTS SIGN                                                                                                                   LANDLORD  SIGN
TENANTS NID I'D NUMBER & COPY IS ATTACHED: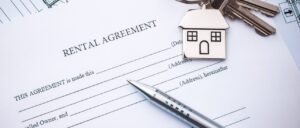 Those house rental agreements should follow before rent your house in Bangladesh.