How to trade cryptocurrencies with IQ Option
A couple of years ago, not many people knew about the existence of cryptocurrencies. Its rise has been sudden and taken the financial world by storm. Now Cryptocurrency trading occupies a market capitalization worth millions and millions of dollars. How to trade cryptocurrencies with IQ Option
With Bitcoin as the major crypto leader, the rise from 2009, to date keeps rising amid speculations that it will fall. Many people today are trading, mining, and transferring crypto with much more ease than they did a couple of years ago.
There are different types of cryptocurrencies in the market today. One most common factor with the majority of them though is that their networks are built from a technology of blockchain.
This technology protects the currencies from being retroactively altered without the network consensus. Another thing majority of them have in common is that anyone can use them globally for payments, mining, speculations, purchases, and other kinds of trading transactions.
All crypto is digital and to purchase them, you can use direct flat currencies. While they are versatile and have done a great deal to help people forge their trading aspects forward, not all can trade with IQ options.

An IQ option is a platform that offers the widest. Range of cryptocurrencies as compared to other platforms like CEX and Coinbox. Some of the biggest names in the crypto world like Bitcoin, Litecoin, Ethereum, Dash, Ripple, and many others are some of those offered on IQ options.
The number of cryptocurrencies on the IQ options differs occasionally but as time goes by, the platform also sees the addition of more crypto. Besides being the widest platform for cryptocurrencies, IQ options also offer another trading for futures, which gives them a wider trading margin.
you can start with your forex trading with IQ options.
IQ Option uses its own trading platform, a fresh change from the SpotOption platform which is used by almost every major broker site, including Banc de Binary, and GOptions.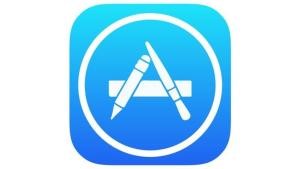 Download from Apple / ISO phone 
For new investors looking for an effective way to invest small amounts of money, the platform offers secure wallets that allow them to store their cryptocurrencies or choose to withdraw the sane to their own wallets.
However, if you are trading one crypto like bitcoin, you can only trade in that currency. You cannot withdraw or deposit any other Cryptocurrency.
If you choose to trade larger amounts than the amount indicated. Then you would need to buy a larger hardware wallet. Some of the hardware wallets that would best suit you are Trezor or Ledger Nano S.
IQ Option details
For people trading for the first time with IQ options, you get to use a Demo account to take you through the trading procedures. The demo account uses a login and has no time limit requirement.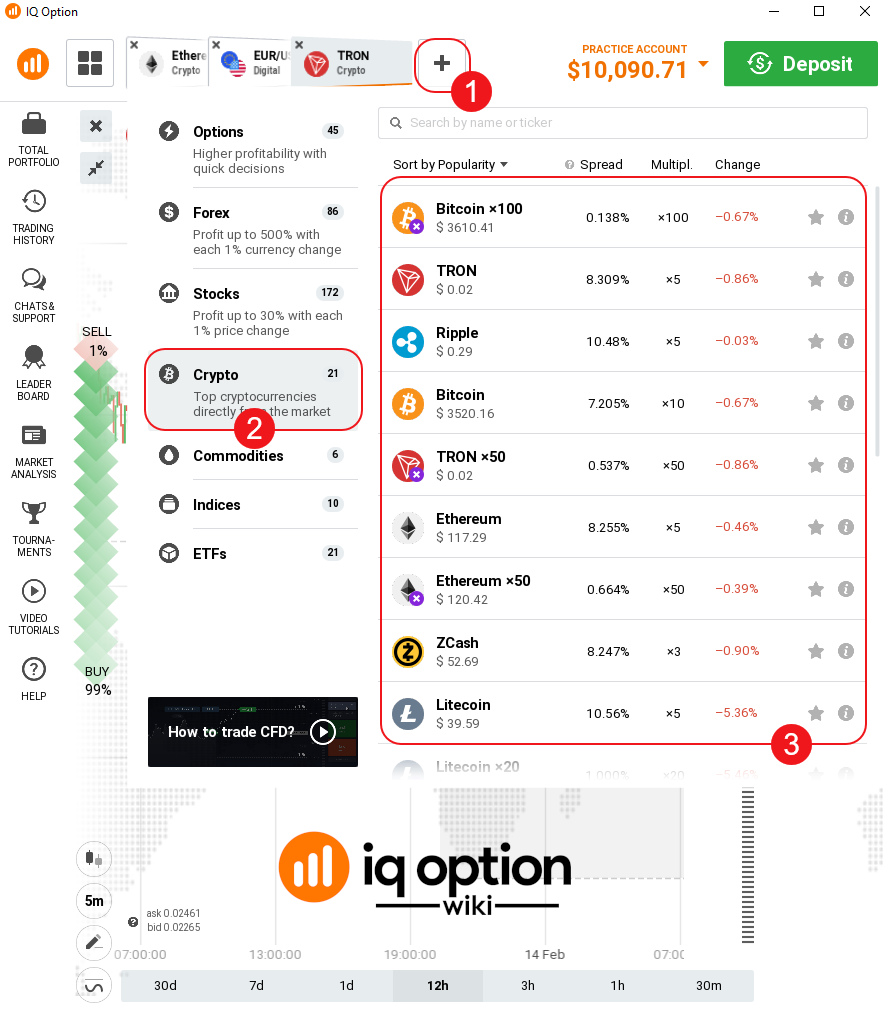 You can also reset your balance as often as required when using the demo account.
To start trading, the required minimum deposit is $10 and you can make a minimum trade of $1. The platform provides signal services and you can use your smartphone to trade on the platform via a mobile trading app.
The platform also shows the actual opening and closing positions of all the trades and offers you an overview of your trading history and open positions. The interface also has a blog and a chat section where you can choose a broker to trade on your behalf if you want to.
Below are some of the pros of using the IQ option platform for trading cryptocurrencies.
The platform is very easy to use even for first-time traders
You can make deposits of up to $20,000 without the need for any verification
Gives you the option of using a MasterCard or visa
You can choose to trade high deposits
Comes with a demo account
You can trade it on your smartphone via the mobile trading app
Can buy a wide range of cryptocurrencies
Regulated broker
It is user-friendly
Great customer support
Extensive asset coverage
Cons
Strict to certain jurisdictions
Other Payment methods
Besides Visa and MasterCard, other payment methods you can use to trade on the platform are Neteller, Skrill, and bank wire.
For other related post CLICK HERE