IFIC Bank Limited Head Office In Dhaka, Bangladesh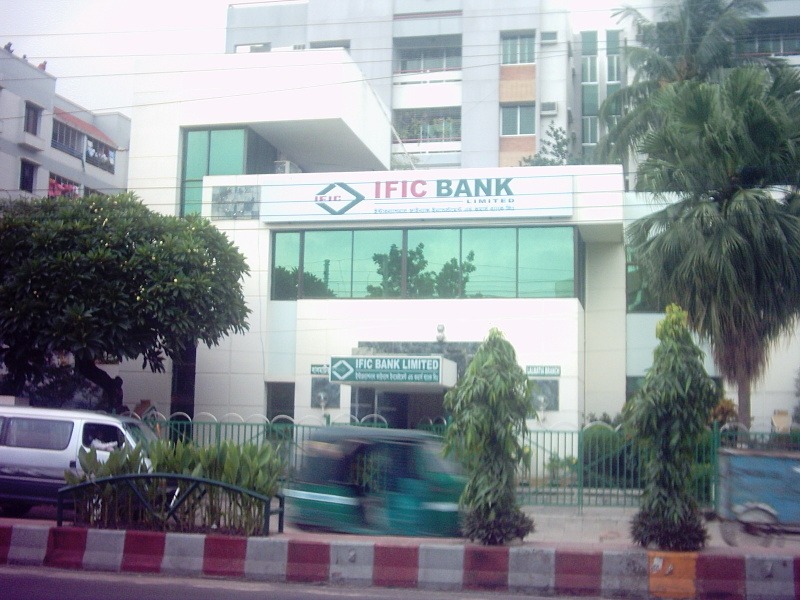 The International Finance Investment and Commerce Bank Limited (IFIC Bank) is a Commercial bank of Bangladesh which was established in 1976. The majority percent shares are owned by the Government of the People's Republic of Bangladesh with limited liability.
IFIC Bank Limited started as a joint venture Commercial Bank between sponsors in the private sectors and Government of Bangladesh with the impartial of working as economic or financial company in Bangladesh. The bank was setting up joint venture bank and financial institute abroad.
In 1983, the IFIC Bank Limited was fully converted into a full fledge commercial bank when the Government allowed banks in the private sectors.
With the help of the dedicated workforce and the skills whose creative talents, innovative actions and competitive edge is providing the banks services to the clients. IFIC bank limited is dedicated to the welfare and economic success of the people and its community.
The target of the banks is to be the leader banks in Bangladesh and stand for its ineradicable mark as an active supporter in provincial banking functioning beyond the national border.
There are 120 branches in situated 40 districts and 49 ATM booths placed in 14 districts in Bangladesh.
The vision of the bank is to be the ideal financial service provider over inventive, supportable and comprehensives growth and distribute the best in class value to all shareholders.
Details Information:
Registered Name
International Finance Invest and Commerce Bank Limited
Legal Status
Public Limited Company
Logo
 
Established
1976
Type
Private Bank
Category
Commercial Bank
Origin
Local Bank
Code
120
Stock Code
IFIC – DSE CSE
Services
§  Corporate Banking

§  Retail Banking

§  SME Banking

§  Financing

§  Deposits

§  Loans

Corporate Address
BDBL Building, 8 Rajuk Avenue, Motijheel, Dhaka 1000, Bangladesh.
Telephone
+880 2 9563020, 9562060, 9562062, 9562068
Fax
+880 2 9562015, 7161644
E-mail Address
[email protected]
Website
www.ificbank.com.bd
SWIFT Code
IFICBDDH
Service Hours
Sunday: 10:00 am – 4:00 pm
Monday: 10:00 am – 4:00 pm
Tuesday: 10:00 am – 4:00 pm
Wednesday: 10:00 am – 4:00 pm
Thursday: 10:00 am – 4:00 pm
Friday: Closed
Saturday: Closed