All Public Examination Results
All the public Exam of Bangladesh is controlled by the Ministry of Education. The Education System of Bangladesh is allocated into few levels which are Primary, Secondary, Higher, Under-grad and Graduation level.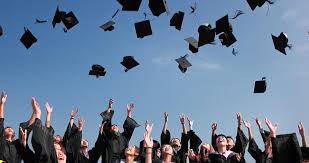 The Primary Education is managed by the Ministry of Primary and Mass Education. The rule of the primary education and state-financed schools are also implemented by the Ministry of Primary and Mass Education.
The public Exam of the primary Education held at 5th and 8th grade. It is known as Primary School Certificate (PSC) and Junior School Certificate (JSC) examination.  The Secondary level of education is controlled by the eight general Education Boards. The Eight region-based Boards of Intermediate and Secondary Education (BISE) are responsible for conducting the two public examinations. One is Secondary School Certificate (SSC) and the other one is the Higher Secondary School Certificate (HSC). The Graduation level regulated by the University Grants Commission.
The technical Education Board controls the Technical and Vocational Educations. The Technical and Vocational Education System offers courses related to various hands-on and practical areas of science, technology, and engineering, or focuses on a specific specialized area.
The Madrasah Education System emphases on religious education teach all the basics of education in a religious environment. In the Madrasah Education System, there are two systems. First one is called the "Quomi" Madrasah system and another one is called "Alia" Madrasah system. The Madrasah Education Board controls the board "Dakhil "and "Alim" exam.
Normally all Education Board publishes these exam on their official and teletalk website.
Bangladesh Education Board Result
Public University Result
Dhaka University
Rajshahi University
Bangladesh Agricultural University
Bangladesh University of Engineering & Technology
Chittagong University
Jahangirnagar University
Islamic University, Bangladesh
Shahjalal University of Science and Technology
Khulna University
Bangabandhu Sheikh Mujib Medical University
Bangabandhu Sheikh Mujibur Rahman Agricultural University
Hajee Mohammad Danesh Science & Technology University
Mawlana Bhashani Science and Technology University
Patuakhali Science and Technology University
Sher-e-Bangla Agricultural University
Dhaka University of Engineering & Technology
Rajshahi University of Engineering & Technology
Chittagong University of Engineering & Technology
Khulna University of Engineering & Technology
Jagannath University
Jatiya Kabi Kazi Nazrul Islam University
Chittagong Veterinary and Animal Sciences University
Sylhet Agricultural University
Comilla University
Noakhali Science and Technology University
Jessore University of Science & Technology
Pabna University of Science and Technology
Bangladesh University of Professionals
Begum Rokeya University
Bangladesh University of Textiles
University of Barisal
Bangabandhu Sheikh Mujibur Rahman Science and Technology University
Islamic Arabic University
Bangabandhu Sheikh Mujibur Rahman Maritime University
Rangamati Science and Technology University
Others:
The individual organizations are taken all their examination and publish the result on their official website and portal.
Another Related Information: