Rajshahi Polytechnic Institute is state fund leading Polytechnic Institute in Bangladesh. The institute located at sapora in Rajshahi.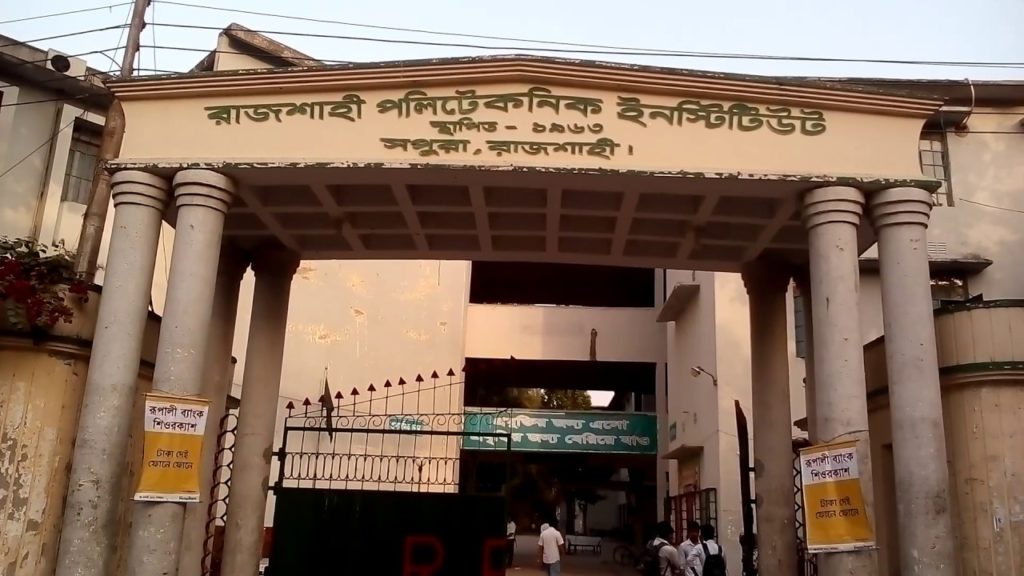 This Institute established in 1963. Under the Bangladesh Technical Education Board (BTEB), it offers 4 years diploma and Engineering Courses.
There are 6 academic building with a vast playground in Rajshahi Polytechnic Institute. The institute provided diploma level engineering courses in different technologies field. The syllabus of diploma studies is 4 years long curriculum courses. For details Information Click Here.
They are offer seven technology curriculum in diploma engineering courses.
Computer Technology.
Civil Technology.
Electronics Technology.
Electrical Technology.
Mechanical Technology.
Power Technology.
Electromedical Technology.
Mecatronics Technology.
There are three residential halls in this Institute. Two for boys and one for girls.
At a glance of Rajshahi Polytechnic Institute             
         Rajshahi Polytechnic Institute
        রাজশাহী পলিটেকনিক ইনস্টিটিউট
Main gate of Rajshahi Polytechnic Institute
Type
Public
Established
1963
Affiliation
Bangladesh Technical Education Board
Academic staff
8
Location
Rajshahi, Bangladesh
Campus
Urban
Nickname
RPI
Website
www.rpi.gov.bd
Check Here for more related Polytechnic Institute.