Regent Airways Bangladesh Office Dhaka
zooit
Regent Airways Bangladesh office Dhaka situated at Dhaka, Dhanmondi Shimanto Square (Rifles Square) Travelzoo Bangladesh Limited. HG Aviation Ltd. is the owner of Regent Airways. This is a Bangladesh based airline which is operated from Hazrat Shahjalal International Airport. In 2010, Regent Airways was founded its position and started the operation from 10 November of the same year. The main center of the Regent Airways is Siaam Tower in Uttara, Dhaka. It widened with two fleet Boeing 737-700 aircraft, leased from ILFC for six years and began International flights in July 2013. The airline normally used to serve three domestic destinations and also serve seven international destinations.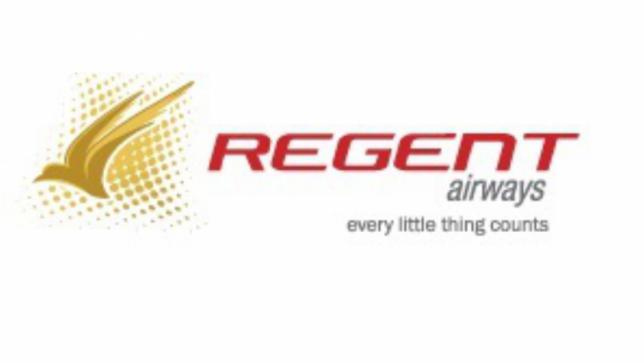 The Bombardier Dash-8-Q300s has accommodated 50 passengers in the Economy class. 2-2 seat configuration system is added where the seat pitch is 32″.The Boeing 737-700s seats contain 126 passengers where 12 business class and also 114 economy class seats are connected. For the Business Class people, 2-2 seat configuration is set up with 45″ recline seats and for Economy Class people, 3-3 configuration seats are set up with 33″ seat pitch.
When people are going abroad for any their work or enjoy the holiday, they want to carry baggage. In this time they must remember some essential tips. They are the following:
* In the time of packing, you should not carry valuable things in baggage.
* You must know about your free checked baggage.
* For carrying extra items over the allowance, you have to pay for this.
* You should not carry unidentified contents in baggage.
* Before leaving home, you should check your essential things like medicine, important documents, and other things are in your luggage.
* If any person who is unknown to you tells you to carry something for you, of course, you should avoid them. Otherwise, This person may fall you in danger.
* If you want to carry arms, you must inform it in the checking time otherwise, you will face the problem.
For Economy Class, passengers can carry their baggage nor more than 20 kilograms for free. On the other hand, Business Class people can carry 30 kilograms weight baggage. The children who are between 2 to 12 years, 75% of the applicable adult base, can carry free baggage according to the adult fare-paying passengers. For infant child that means, less than two years old, 10% of the applicable adult, can carry 10 kgs free pieces of baggage.
When the aircraft is above 35000 feet from the ground, the airline offers passengers fresh food and beverage. The food is made by special airline chefs. The menu of the food consists of a full meal and light snacks.
The domestic flyer, the airline offers a snack box where fresh snacks such as sandwiches, roasted peanuts, mango bars, and beverages are arranged. In the flight of domestic destination, for entertaining English and Bengali newspapers and Magazines are provided where the whole world, as well as Bangladesh's update, are published.
For international destination, foods and beverages are served as a domestic destination. Special drinks and foods are cooked by special chefs and the menu of the food is made with full meals and drinks. For making the journey enjoyable, when the destination of the passengers are for international, TV has been attached and exciting shows are shown there.
Contact Us for Booking Tickets and Date Change
Travelzoo Bangladesh Ltd Contact Info
Mobile: (+88)01978569297 to 99
Weekly 7 days open from 10.30 am to 8.30 pm
Still Looking For More Information? visit our website here… https://www.zooinfotech.com
Regent Airways Motijheel Office
Ispahani Building
15/16 Motijheel C/A
Dhaka 1000
Email: [email protected]
Contact Number: +88 02 8953003
Mobile: (+88) 01618181313, 01768232311
Regent Airways Gulshan Office
Regent Airways Dhaka, Gulshan Office
SA Tower (Level-5), Plot#1, Road#134,
Block SE (A), Gulshan-1, Dhaka
Email: [email protected]
Contact Number: +88 02 8953003
Mobile: (+88) 01618181313, 01768232311
Contact Address of Regent Airways Chittagong Office:
Regent Airways Chittagong, Agrabad Office
Arag Chamber, Ground Floor, 68 Agrabad C/A
Email: [email protected]
Contact Number: +88 02 8953003
Mobile: (+88) 01618181313, 01768232311
Regent Airways Chittagong, Nasirabad Office
Plot#1634, Asian Highway, Ground Floor,
East Nasirabad, Panchlaish
Email: [email protected]
Contact Number: +88 02 8953003
Mobile: (+88) 01618181313, 01768232311
Contact Address of Regent Airways Cox's Bazar Office:
Regent Airways Cox's Bazaar Office
Hotel Kollol, Ground Floor, Kollol Point,
Beach Road, Cox's Bazaar
Email: [email protected]
Contact Number: +88 02 8953003
Mobile: (+88) 01618181313, 01768232311
Contact Address of Regent Airways Jessore Office:
Regent Airways Jessore Office
Swadhinata Castle, Ground Floor,
91 MK Road, Jessore
Email: [email protected]
Contact Number: +88 02 8953003
Mobile: (+88) 01618181313, 01768232311
Contact Address of Regent Airways Khulna Office:
Regent Airways Khulna Office
Khan Tower Ground Floor, A-50 KDA Mojid Sarani,
Shib Bari, Khulna
Email: [email protected]
Contact Number: +88 02 8953003
Mobile: (+88) 01618181313, 01768232311
Contact Address of Regent Airways Sylhet Office:
Regent Airways Sylhet Office
Ananda Tower, North Dhopa Dighir Paar,
Jail Road, Sylhet
Email: [email protected]
Contact Number: +88 02 8953003
Mobile: (+88) 01618181313, 01768232311
(For Buying or Booking Air Tickets call us:+8801978569297-99)
For More Information, you can visit our Travel Website and Regent Airways post. or any kind of airline-related queries Email us: [email protected]
Regent Airlines sales office Related post By :
Airways Office, zoo infotech, travel news BD, zooHoliday,zooFamily.community