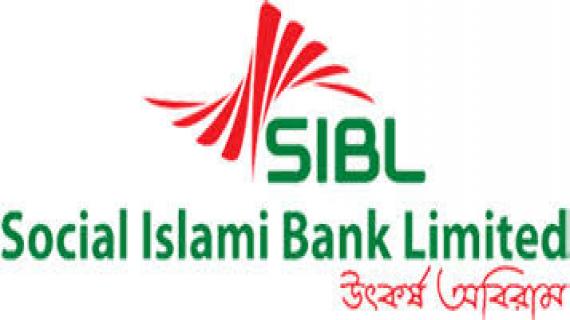 The Social Islami Bank Limited (SIBL), a minute age bank, working since 22 November, 1995 in perspective of Shariah Principles, has now 100 branches wherever all through the country with two helper associations, is actually a thought of 21st century participatory three division dealing with a managing an account show in one.
At display, there are signified 114 branches and 68 ATM corners arranged in 34 and 25 locale in Bangladesh. Click Here For More Information.
SIBL has set its strategy to change over all its dealing with a record practices from standard branch-based saving money structure to an ideal blending of both concentrated taking care of unit (CPU) and suitable activity of branch that in light of present day substance of keeping cash.
Routing Information:
The bank routing number is a nine-digit distinguishing proof number allocated to financial related foundations and this number recognizes the particular monetary establishment whereupon an installment is drawn. This exceptionally extraordinary one of a kind code is produced in Bangladesh with the mix of 3 digits bank code, 2 digits area code, 3 digits branch code and finally 1 check digit. This number is likewise imprinted on the base left of your bank check pages. For Another Banks Routing Information Check Here.
| | | |
| --- | --- | --- |
| Districts | Branch Names | Routing No. |
| Bagerhat | Bagerhat Branch | 195010071 |
| Barisal | Barisal Branch | 195060289 |
| Bogra | Bogra Branch | 195100378 |
| Bogra | Dhupchanchia Branch | 195100910 |
| Brahmanbaria | Akhaura Branch | 195120040 |
| Chandpur | Chandpur Branch | 195130319 |
| Chandpur | Hajiganj Branch | 195130885 |
| Chandpur | Kachua SME Branch | 195130919 |
| Chittagong | Agrabad Branch | 195150131 |
| Chittagong | Alankar More Branch | 195150144 |
| Chittagong | Aturar Depo Branch | 195150702 |
| Chittagong | Baryerhat SME Branch | 195150207 |
| Chittagong | Bibirhat SME Branch | 195151251 |
| Chittagong | Chawkbazar Branch | 195151930 |
| Chittagong | Dewanhat Branch | 195152447 |
| Chittagong | GEC More Branch | 195152968 |
| Chittagong | Halishahar Branch | 195153167 |
| Chittagong | Hathazari SME Branch | 195153233 |
| Chittagong | Jubilee Road Branch | 195153646 |
| Chittagong | Khatunganj Branch | 195154274 |
| | | |
| --- | --- | --- |
| Chittagong | Lohagara Branch | 195154661 |
| Chittagong | Nanupur Branch | 195155444 |
| Chittagong | Patherhat Branch | 195156135 |
| Chittagong | Roazarhat Branch | 195156551 |
| Chittagong | Shah Mohsen Aulia Branch | 195157163 |
| Comilla | College Road Branch | 195190146 |
| Comilla | Comilla Branch | 195191158 |
| Comilla | Elliotganj Branch | 195191903 |
| Comilla | Homna Branch | 195192236 |
| Cox's Bazar | Cox's Bazar Branch | 195220258 |
| Dhaka | Babubazar Branch | 195270558 |
| Dhaka | Banani Branch | 195260434 |
| Dhaka | Banasree Branch | 195260726 |
| Dhaka | Bangshal Branch | 195270882 |
| Dhaka | Bashundhara Branch | 195260555 |
| Dhaka | Demra Branch | 195271465 |
| Dhaka | Dhamrai SME Branch | 195261167 |
| Dhaka | Dhanmondi Branch | 195261183 |
| Dhaka | Foreign Exchange Branch | 195272327 |
| Dhaka | Galimpur SME Branch | 195272019 |
| Dhaka | Gulshan Branch | 195261725 |
| Dhaka | Hasnabad Branch | 195272569 |
| Dhaka | Islampur Branch | 195272985 |
| Dhaka | Kaderia Tayebia Madrasha Branch | 195262379 |
| Dhaka | Karwan Bazar Branch | 195262537 |
| Dhaka | Keraniganj Branch | 195273647 |
| Dhaka | Mirpur Branch | 195262982 |
| Dhaka | Mohakhali Branch | 195263194 |
| Dhaka | Mouchak Branch | 195274367 |
| Dhaka | Moulvibazar Branch | 195274420 |
| Dhaka | Nawabpur Road Branch | 195274754 |
| Dhaka | New Eskaton Road Branch | 195275029 |
| Dhaka | Panthapath Branch | 195263615 |
| Dhaka | Principal Branch | 195275353 |
| Dhaka | Rampura Branch | 195275740 |
| Dhaka | Satarkul Road Branch | 195260142 |
| Dhaka | Savar Branch | 195264098 |
| Dhaka | Uttara Branch | 195264630 |
| Dinajpur | Dinajpur Branch | 195280672 |
| Feni | Feni Branch | 195300523 |
| Gaibandha | Gobindaganj SME Branch | 195320590 |
| Gazipur | Tongi Branch | 195331639 |
| Jamalpur | Jamalpur Branch | 195262061 |
| Jessore | Chowgacha Branch | 195410550 |
| Jessore | Jessore Branch | 195410947 |
| Jessore | Monirampur SME Branch | 195411520 |
| Jessore | Noapara Branch | 195411638 |
| Khulna | Khulna Branch | 195471544 |
| Khulna | Paikgachha Branch | 195472080 |
| Moulvibazar | Moulvibazar Branch | 195581184 |
| Mymensingh | Mymensingh Branch | 195611759 |
| Naogaon | Naogaon Branch | 195641187 |
| Narayanganj | Bhulta SME Branch | 195670237 |
| Narayanganj | Fatulla Branch | 195670529 |
| Narayanganj | Gopaldi Branch | 195670608 |
| Narayanganj | Narayanganj Branch | 195671186 |
| Narayanganj | Sonargaon Branch | 195671694 |
| Narsingdi | Madhabdi SME Branch | 195680685 |
| Narsingdi | Panchdona Branch | 195680148 |
| Noakhali | Chowmuhani Branch | 195750678 |
| Noakhali | Maijdee Branch | 195750065 |
| Pabna | Pabna Branch | 195761788 |
| Rajshahi | Rajshahi Branch | 195811933 |
| Rangpur | Rangpur Branch | 195851456 |
| Satkhira | Patkelghata Branch | 195871036 |
| Satkhira | Satkhira Branch | 195871094 |
| Sirajganj | Chandaikona Branch | 195880430 |
| Sirajganj | Shahjadpur SME Branch | 195882504 |
| Sirajganj | Sirajganj Branch | 195881871 |
| Sylhet | Fenchuganj Branch | 195911367 |
| Sylhet | South Surma Branch | 195913444 |
| Sylhet | Sylhet Branch | 195913552 |