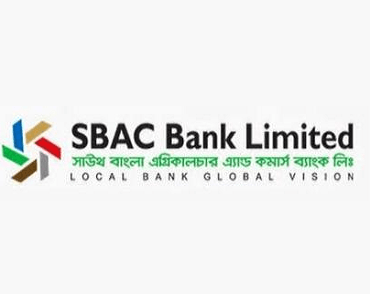 South Bangla Agriculture and Commerce (SBAC) Bank Limited is participated in Bangladesh as a business keeping money supplier association on 2013 under Companies Act, 1994. Bangladesh Bank, the national bank of Bangladesh, issued supervision saving money allow under Banking Companies Act, 1991. For More Information Click Here.
There are directed 59 branch of SBAC Bank Limited masterminded in 23 districts and 12 ATM Booths set in 8 locales the country over. The Corporate address of this Bank orchestrated in Dilkusha Commercial Area, the capital of Dhaka.
Routing Information:
The bank routing number is a nine-digit distinguishing proof number allocated to financial related foundations and this number recognizes the particular monetary establishment whereupon an installment is drawn. This exceptionally extraordinary one of a kind code is produced in Bangladesh with the mix of 3 digits bank code, 2 digits area code, 3 digits branch code and finally 1 check digit. This number is likewise imprinted on the base left of your bank check pages. For Another Banks Routing Information Click Here.
| | | |
| --- | --- | --- |
| Districts | Branch Names | Routing No. |
| Bagerhat | Digraj Branch | 270010404 |
| Bagerhat | Katakhali Branch | 270010059 |
| Bagerhat | Morrelganj Branch | 270011032 |
| Barisal | Banaripara Branch | 270060254 |
| Barisal | Barisal Branch | 270060283 |
| Bogra | Bogra Branch | 270100372 |
| Chittagong | Agrabad Branch | 270150135 |
| Chittagong | Bhatiary Branch | 270151213 |
| Chittagong | CEPZ Branch | 270156797 |
| Chittagong | Fatikchhari Branch | 270152746 |
| Chittagong | Jubilee Road Branch | 270153640 |
| Chittagong | Khatunganj Branch | 270154278 |
| Chittagong | Modunaghat Branch | 270154757 |
| Chittagong | Nasirabad Branch | 270155530 |
| Comilla | Mainamati Branch | 270192827 |
| Dhaka | Amin Bazar Branch | 270260133 |
| Dhaka | Ashulia Branch | 270260225 |
| Dhaka | Banani Branch | 270260438 |
| Dhaka | Dhanmondi Branch | 270261187 |
| Dhaka | Gulshan Branch | 270261729 |
| | | |
| --- | --- | --- |
| Dhaka | Hasnabad Branch | 270272563 |
| Dhaka | Hemayetpur Branch | 270262052 |
| Dhaka | Imamganj Branch | 270272800 |
| Dhaka | Keraniganj Branch | 270273641 |
| Dhaka | Mirpur Branch | 270262986 |
| Dhaka | Motijheel Branch | 270274240 |
| Dhaka | Nawabpur Road Branch | 270274729 |
| Dhaka | Panthapath Branch | 270263619 |
| Dhaka | Pragati Sarani Branch | 270263701 |
| Dhaka | Principal Branch | 270275357 |
| Dhaka | Uttara Branch | 270264634 |
| Dinajpur | Dinajpur Branch | 270280676 |
| Faridpur | Maligram Branch | 270291128 |
| Feni | Feni Branch | 270300527 |
| Gazipur | Gazipur Branch | 270330526 |
| Gazipur | Mawna Branch | 270331004 |
| Gazipur | Mouchak Branch | 270330126 |
| Gopalganj | Ghonapara Branch | 270350098 |
| Jessore | Jessore Branch | 270410941 |
| Khulna | Chuknagar Branch | 270470552 |
| Khulna | KDA Avenue Branch | 270470086 |
| Khulna | Kharabad Baintala Branch | 270470060 |
| Khulna | Khulna Branch | 270471548 |
| Khulna | Labonchora Branch | 270471814 |
| Kushtia | Kushtia Branch | 270500943 |
| Madaripur | Takerhat Branch | 270540761 |
| Narayanganj | Narayanganj Branch | 270671180 |
| Narayanganj | Shibu Market Branch | 270671551 |
| Narsingdi | Baburhat Branch | 270680100 |
| Narsingdi | Chalakchar Branch | 270680313 |
| Narsingdi | Sarbalakkhana Branch | 270680155 |
| Narsingdi | Velanagar Branch | 270681396 |
| Natore | Natore Branch | 270691094 |
| Noakhali | Banglabazar Branch | 270750193 |
| Rajshahi | Rajshahi Branch | 270811937 |
| Rangpur | Rangpur Branch | 270851450 |
| Satkhira | Bhomra Branch | 270871364 |
| Satkhira | Satkhira Branch | 270871098 |
| Satkhira | Shyamnagar Branch | 270871214 |
| Sylhet | Islampur Bazar Branch | 270911787 |
| Sylhet | Sylhet Branch | 270913556 |