Bangladesh is a South Asian country. People of Bangladesh are so much crazy about music, As a result a majority of music listeners mostly use to listen and have so much fun on band music. The other thing is, most of the music bands in Bangladesh are famous worldwide for their music and use to perform concerts all over the world. Today we are going to reveal the Top 5 Music Band in Bangladesh.
1.Warfaze
Warfaze is a Bangladeshi heavy metal (hard rock) band formed in the year 1948 in Dhaka. Warfaze was founded by Ibrahim Ahmed Kamal the guitarist of Warfaze. Warfaze is considered to be the greatest heavy metal band over Bangladesh. After it was founded in 1984 Warfaze has gone through multiple changes on their members. Till now they have released eight albums.
2. Aurthohin
Aurthohin is a Bangladeshi hard rock and metal band which is formed in the year 1998 by the Vocalist, Bassist and lyric writer Sumon. Sumon was the only founding member who was with the band till he start suffering from heavy internal disease. Aurthohin are also known for their acoustic numbers and extremely heavy metal in their albums often containing lots of bass slaps. Aurthohin has released seven albums and some singles music's.
3. Artcell
Artcell is a Bangladeshi progressive metal band which is formed in October 1999 by the vocalist and guitarist George Lincoln D'Costa, Lead Guitarist Ershad Zamshed, Bassist Cezanne Ahamed and their drummer Sazzadul Shaju. Till now they have released only two albums Onno Somoy and Oniket Prantor.
Artcell have pronounced Kazi Faishal as their permanent guitarist in Nov 11, 2019. Following to the Daily Star, Artcell is one of the top leading band of the country.
4. Love Runs Blind (LRB)
The band Love Runs Blind is also abbreviated as LRB, which is a Bangladeshi rock band formed in the port city Chittagong by late AyubBachchu. LRB is one of the most influent musical band in all over Bangladesh and West Bengal.
LRB rose to mainstream fame in the early 1990s.LRB is mainly stood for Little River Band from Australia, Without knowing that when AyubBachchu named his band as Little River Band he hear about the Australian Band and after that he changed his band's name as Love Runs Blind.
5. Shironamhin
Shironamhin is one of the independent band from Dhaka, Bangladesh.  Shironamhin presented orchestration with rock gesture in Bangladeshi music. They have used classical instruments such as Sarod, Flute, Cello, Esraj, Violine and such kinds of many more. Shironamhin was founded by Ziaur Rahman Zia with association of Jewel and Bulbul. They have released five studio albums and some more mixed album.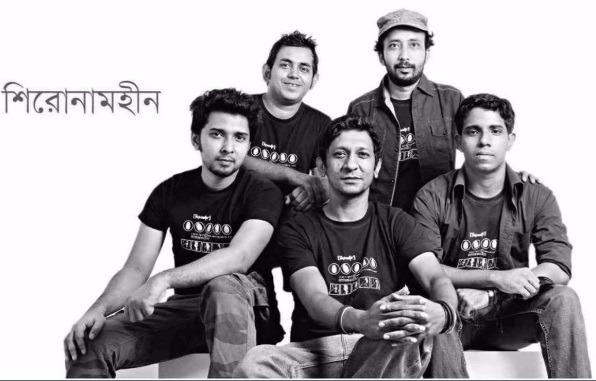 For more updet Click Here
For Information Source Click here