Travel Website Development | B2B & B2C
Travel portal software is a comprehensive and powerful web-based online booking system. A travel portal is a software form that provides a one-stop travel service solution.  This is an online booking engine service, using this travel software, you can book your flight tickets online on both the B2B and B2C platforms. We provide B2B & B2C Travel Portal Development Solution, which means an operation module where you can control your markup as per your customer. The platform supports Travel Agents, Tour Operators, Online Portals; Consolidators market, manage and collaborate with B2C Clients and B2B Partners and Suppliers. It's a 100 % web-based system. And you also can convert this web application to your mobile APPS.
Are you increasing the marketing and sales potential of your Travel company website?
Travel Website Development with your customer in mind. Modern web design is more involved than creating an attractive website. Consideration of user experience, search engine optimization, ease of use, and technical details are just a few elements that are involved in developing a website that is designed to perform in today's competitive travel marketplace.

We provide an online Hotel & Air ticket booking system API. So if you need this B2C online booking system then contact us. Travel Website Development by zooIT | Module: B2B & B2C. Call or Whatsapp us for details at +8801978569299.
What is API:
API Full form is an Application programming interface. It's a code that gives permission to two or more software to work together as well as share information and communicate.
How APIs Works
API work with two programs and software where one has capabilities to call and the other has to publish it. Information is exchanged between these two programs. One program request information therefore and the other returns the required data and services.
Some of the APIs & White Level benefits are:
Grow Revenue
Help Marketing activities and Sales
Expand customer reach
Time-Saving
Error Free Service
Ease integration of data and applications
Restorative business
Web Development The easy-to-use, search engine friendly, flexible development platform and we provide a user-friendly content management system (CMS), that allows you to easily make changes on the fly.
Easy to edit
Search engine friendly
Highly customizable
Most popular CMS in the world
API installation
How its works:
Place our API on your website to help visitors book flights, hotels, and other travel services.
Your web visitors grab great deals and book an unforgettable business or vacation journey.
We pay up to 50% of the revenue on each sale. Purchase details will be displayed by your link from our Dashboard and we will provide your details by email and payment will send by Bank.
The online travel agency software is backed by powerful mid and back-office tools which can easily sustain multiple operations of all levels of the system, empowering travel agents to manage allotments and prices, to offer global integration to 3rd party suppliers of travel services, and to sell these products via multiple selling channels (B2B, B2C, B2E, White Label, and XML Out).
How we Work With Travel Agents
The use of our tools is totally free. They become available immediately after you register. Unlike traditional booking systems, we don't charge anything to connect you to the network.
We pay 100BDT  for each air ticket booking and Hotel 50BDT.
You don't need to teach your staff how to work with the booking system. All our tools are intuitive, straightforward, and easy, and ready for use instantly and for your own GDS handling, we also provide training.
The prices we find are truly the lowest. That's because airline tickets are searched for in five booking systems, 45 agencies, and 800+ airline companies. Hotels are searched for in 67 online booking systems, such as booking.com, agoda.com, hotels.com, otel.com, dhr.com, easytobook.com, expedia.com, etc. even we have a 2% rebate program on Agoda. (condition for rebate: you need to pay by your Bankcard)
When working with us, you can offer your customer a full set of traveling services and get a commission for the sale. The more services you provide (which helps increase customer loyalty, the more you earn.
If you are a webmaster, you can add our ready-made widgets for the search of airline tickets and booking hotels, or create a White Label on your subdomain, which will enable your customers and staff to look for tickets without being redirected. But for that, we charge 2500BDT as a service charge.
Most importantly If you are a non-IATA travel agent then don't worry, we support with full of IATA Travel agents, which we called the B2B IATA program. but you need to commit two things with us:
B2B 3 days payment module.
Before flight payments commitment.
***(Benefits of B2B IATA program: 7% Discounts out of 7% commission and 10% extra rebate on commission with Airlines: Turkish, Emirates, Etihad, Malindo, Kuwait, Qatar, Biman Bangladesh & Malaysia. (only service charge & condition applicable: 100BDT to 500BDT)
Our OTA Development Features:
We will set up your OTA on your domain or sub-domain.
Flight & Hotel Search engine API setup
Responsive layout with 100% mobile compatibility.
Easy and User-Friendly UI
B2C& B2B  Modules.
Payment gateway of your choice.
Connect your inventory to your own OTA.
Real-Time Availability, Booking & Cancellation
Mark-up and Discount Management
Balance Management System
CRM data and Customer Management System
Agent Management System
Email & SMS Integration
Accounts Management System
Admin And Customer Dashboard
Multi-Currency
Live Chat Integration
Mobile APPS Development Service Included
You can customize your OTA as per your wish
How we Work With Corporates
For our relationships to be legal and official, all you need to have as a legal entity is your corporate bank card. You can get it from any of the banks you have been with. if you want to buy your tickets online. You won't be able to use wire transfers because the payments are made directly through the agencies' and airline companies' websites.
So Post-payment could be possible within 7 days if you issue air tickets from our GDS, which is very comfortable for any company. If you issue a Ticket from our GDS then we rebate 6% commission, out of  7% commission.
***(Benefits of B2B corporate program: 6% Discounts out of 7% commission and 7 days post payment facilities)
The Key Capabilities and Benefits:
• Real-time access to online bookings, availability of stock
• Automated bookings confirmation
•  commissions rebate for Travel agents and Corporates
• Attractive online booking incentive we pay 100BDT  for each air ticket booking and Hotel 50BDT
• Availability 24 hours of the day, 365 days of the year
• Safety to clients by the use of secure payment gateways
• Offer different languages & currencies at booking prices according to client choice
• Post payments facilities for Travel agents 3days and corporate 7days.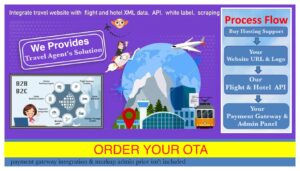 Related Post from: Airways Office | Travelzoo BD Ltd | zooFamily | Travel News | zooIT