virtual assistant & advertisement
You've started your online business and all of a sudden found yourself stuck working 12 hours a day to keep it operating, let alone growing your return on investment. If you a travel or hotel company then we are here for your support. Specialised Virtual Assistant always bless for the any kind of business.
1. Designing and Posting Ads
Designing visuals and writing copy for your business ads, as well as scheduling and posting them online is just one of many time-consuming duties an expert Virtual Assistant can do for you while you're maximising your time spent on more important work.
Just address your audience's problems and direct them towards your business for solutions in your ads. Show them how you're perfectly suited to help them in brief, visually appealing ads.
2. Running a Google Adwords Campaign
Solid knowledge and some time are required to achieve good results with Google Adwords. First, you need to do research and know who your audience is so that you can create and run a successful advertising campaign using this tool.
You should also keep an eye on the costs because they might mask how much they really charge you.
Isn't it wise then to outsource all this to a seasoned expert and worry no more about every single detail of your advertising and other business campaigns?
3. Social Advertising Tasks
Facebook or Instagram ads are much more affordable than Google Adwords but they still require decent knowledge and research so that your hard advertising work ends up where it's supposed to appear – in front of your target audience and not any random Facebook or Instagram user.
A Virtual Assistant who knows all the ropes of advertising work can research your niche, define your target audience, create Facebook ads and get them before the right people so that they have the desired effect.
Some other Facebook or Instagram ads management tasks they can do involve:
researching your target audience and optimizing ads according to the demographics,
analyzing your competitors' fans and followers and cloning their successful work,
tracking the actions people take on your ads,
figuring out the cost per action or cost per lead,
determining the ROI of your Facebook or Instagram campaigns, and much more.
4. Leaving Pro Tips on Travel Industry Forums
When people have problems, they usually seek answers on relevant forums and hope an expert will help them find a solution. Be that expert who's fixing your target audience's problems and you're bound to get noticed.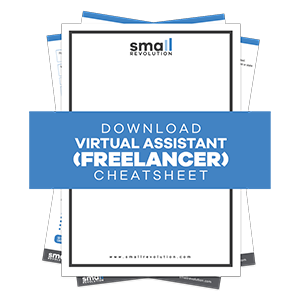 Don't have enough time for visiting all your industry forums, reading through the pages and providing solutions?
No worries! There are Virtual Assistants who can do that on your behalf (as your content writers). You just need to hire one.
People will check you out and try to connect with you when they perceive you as an expert in your field especially if you're sharing your precious knowledge pro bono.
Don't be restricted on forums only, but leave comments and provide your expert advice on relevant industry-specific blog posts with lots of visitors.
5. Creating Video Ads
Creating and editing short enticing video ads for your business is so popular nowadays that you must engage in it. That's how you'll introduce yourself to new customers, show your prospects how unique your business is and why they should trust you and not your competitors.
Still, you need plenty of time and knowledge to make those videos stand out. That's why it's a fantastic idea to hire a creative Virtual Assistant who can do that for you.
6. Email or SMS marketing
Our Virtual Assistant will know how to professionally do email or SMS marketing. If you're not an expert in the email or SMS marketing than  we recommend to hire our email or SMS marketing virtual assistant. And we all know, To work done and effective result we must calculate the output of works. So you don't need to hire an employee which could be liability for your company.
7. Write SEO Optimise Blog Post (Monthly)
Write a post where you mention several different businesses. This can be a post of people you admire and/or recommend, or even interesting content you've seen online. Once written, email the people included in your post and let them know you've mentioned them. For best effect you have to continue minimum 6 months.
8. 3rd Party Business Advertisement
There are lot bigger companies who working as a platform, for example for Booking.com, Agoda, Expedia, Daraz, Bikroy, Amazon, Aliexpress, eBay and many more. To product list with those company is a good advertisement. In fact you can make the discounts deal on banks card, mobile banking, and financial company. Those will help you to make your own brand with a virtual assistance. We provide that kind of services for your business.
Our organiser is: Airways Office | Travelzoo BD Ltd | zoo Info-Tech | Travel News BD | zooFamily