Media shapes the very fabric of society by influencing what people think and how they spend their time. So today we bring a list of top 10 media person in Bangladesh.
1.Tareque Masud :-
Tareque Masud (6 December 1956 – 13 August 2011) was a Bangladeshi independent film director, film producer, screenwriter and lyricist. He first found success with the films Muktir Gaan (1995) and Matir Moina (2002), for which he won three international awards, including the International Critics' FIPRESCI Prize, in the Directors' Fortnight section outside competition at the 2002 Cannes Film Festival. The film became Bangladesh's first film to compete for the Academy Award for Best Foreign Language Film.
Masud died in a road accident on 13 August 2011 while returning to Dhaka from Manikganj on the Dhaka-Aricha highway after visiting a filming location. Masud was working on Kagojer Phool.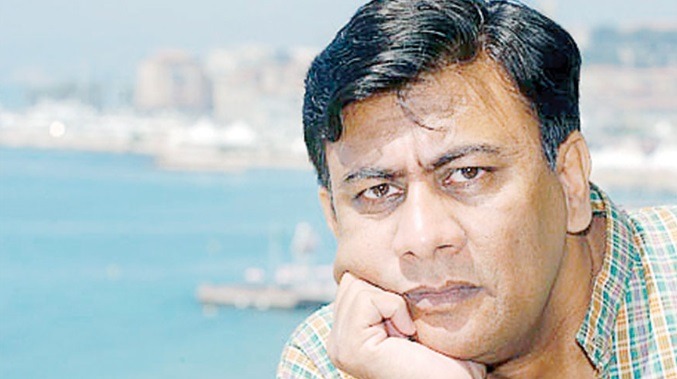 2.Salman Shah:-
Shahriar Chowdhury Emon was a Bangladeshi film and television actor. He started his career with the first episode of the television serial Pathor Shomoy. He got breakthrough by his role in the film Keyamat Theke Keyamat. His death in 1996 was ruled as a suicide, a claim that is disputed by his family.

3. Manna:-
SM Aslam Talukder, known by his stage name Manna, was a Bangladeshi film actor and producer. He performed in more than two hundred films. He earned a Bangladesh National Film Award for Best Actor for his role in the film Bir Soinik.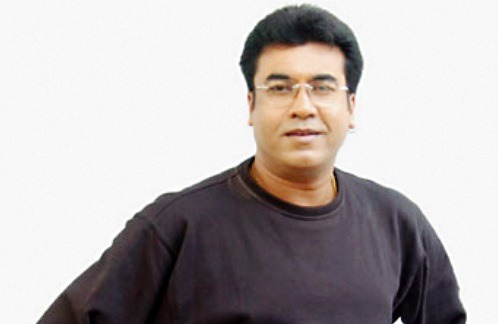 4. Samia Rahman:-
Samia Rahman is one of the most popular television news reporters. She studied Mass Communication and Journalism at Dhaka University and also earned a masters degree there. She was First class first and a gold medalist.
At the beginning of her career she worked at an NGO for environment related causes.When Ekushey TV was launched in 2000, she worked as news reader at Ekushey News. In 2001 she switched to NTV as a news reader where she worked for a year. After that she stayed away from television media for a few years and currently works as Current Affairs and Program Editor at Ekattor TV.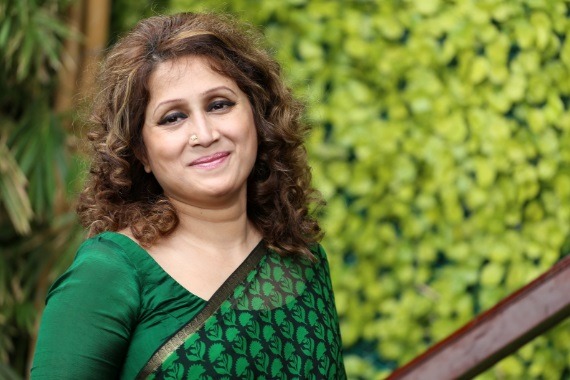 5. Shykh Seraj:-
Shykh Seraj Currently the Director  & Head of News, Impress Telefilm Ltd., Shykh Seraj is well known for his journalism and activism in the Bangladeshi agriculture development sector. He is also an active media personality.
Mr. Seraj visits remote rural areas to talk to farmers and get stories. He also encourages young educated generations to engage in farming. In 2004, Seraj started a programme at Channel i named Hridoye Mati O Manush (Soil and Men in Heart), a TV program about the problems that farmers face and the solutions to those problems.
He was a student of Notre Dame College  and earned his M.A. degree in Geography from the University of Dhaka.
6.Anisul Hoque:-
A man of many talents – Anisul Hoque is a screenwriter, novelist, dramatist and journalist. His book 'Maa' (Mother) – based on a true story of our 1971 war of independence – is very popular.
However this very popular journalist did not start his profession with journalism. After graduating from Bangladesh University of Engineering and Technology (BUET) as a civil engineer, Mr. Hoque joined Bangladesh Railway only to resign after 15 days for a career in journalism.
He worked at Deshbondhu Weekly Newspaper  as a sub-editor in 1987, as Executive Editor of the Weekly Forecast in 1989 and in 1991 he became managing editor of the weekly newspaper. From 1993 to 1998, he served as assistant editor of the Doinik Bhorer Kagoj.  Alongside his journalism work he wrote television plays and film scripts.
He received several awards – the Bangla Academy Award (2010) , the CitiBank Ananda Alo Award for Best Novel (2009), the Khalekdad Chowdhury Literature Award, Euro Shishu Shahitya Award (2006), BACHSAS Award for Best Screenplay and TENASINAS Award for Best Screenplay. In addition 'Television', a film script jointly written by Mostofa Sarwar Farooki and Anisul Hoque, has received Asian Cinema Fund (script development), provided by South Korea's Pusan Film Festival.Currently, Hoque is working as an Associate Editor of  Prothom Alo.

7.Munni Shaha:-
Munni Shaha is one of the most talked about news reporters on TV. She is known for her investigative and attention grabbing stories on political issues. Additionally she has made a name for herself as a talk show host due to her constructive questioning of the talk show guests.
She has been writing part time for newspapers since she was a high school student. In 1991 she started her career in 'Doinik Ajker Kagoj' and then she worked for 'Bhorer Kagoj'. Eventually she joined ATN as a news reporter. Currently she is the Head of News at ATN News.

8. Afran Nisho:-
Ahammed Fazle Rabbi, widely known as Afran Nisho, is a Bangladeshi model and television actor. He has performed in more than 300 telefilms and serials since 2005 and has won the critics' choice "Best Actor" at the 2016 Meril Prothom Alo Awards for his role in the TV drama Jog Biyog and also in 2019.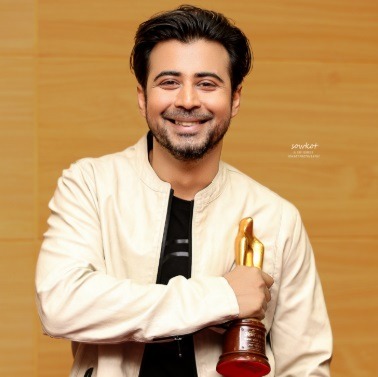 9. Mehazabien Chowdhury :-
Mehazabien Chowdhury is a Bangladeshi actress and model who rose to national prominence after winning Lux Superstar, a Bangladeshi beauty pageant in 2009. She came to the limelight by acting in a TV commercial for mobile phone operator Banglalink. Since then, she acted in 3 films and numerous TV dramas.

10. Mosharraf Karim:-
K M Mosharraf Hossain, known by his stage-name Mosharraf Karim, is a Bangladeshi television and film actor. His most notable works include Television, Third Person Singular Number and Sikandar Box.