AB Bank Limited Head Office Address And Location In Dhaka, Bangladesh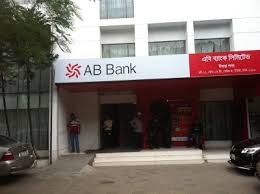 AB Bank Limited formerly known as Arab Bangladesh Bank was introducing Bangladesh the first private sector bank. In 31st December 1981 AB Bank Limited was founded. The bank began to its operation from 12 April, 1982 with the ambition of its best performing bank in Bangladesh.
From the beginning AB bank has always been authentic to its desire technology, security and innovative banking service in Bangladesh. In 36 years of banking, AB bank has secured the place as the leading banking service provider, generating lasting value for its regulars, investors, workforces, particularly for the communal it operates in. On 12th April 1982 the bank had opened the first branch at Kawran Bazar and after establishing to its branch from 1982,  AB bank has achieved the following plenty of landmark and integrating several changes.
Innovative products and services are  announcing the field of SME, Women's Entrepreneur, Consumer Loans, Debit and Credit Cards, ATMs, Internet and SMS  Banking, Remittance, Treasury Products and services, Structured Finance for corporate, strengthening and expanding  Islamic  banking activities, investment banking and specialized  products and services for NRBs, Priority Banking and Customer Care.
Now a days AB bank has successfully established outline of hundred branches external branch in Mumbai, India. 263 ATMs feast across the country as on 31st December, 2014. AB bank has integrated 6 subordinate companies as well as an altercation company in UK, Off-shore Banking Unit and Secure services with its essential banking actions. AB bank has also opened a demonstrative office at Yangon, Myanmar and at London, UK for spread out its foreign Operations.
Details information:
Registered Name
AB Bank Limited
Legal Status
Public Limited Company
Logo
 
Established
1982
Type
Private Bank
Category
Commercial Bank
Origin
Local Bank
Code
020
Stock Code
ABBANK – DSE CSE
Services
§  Retail Banking

§  Corporate Banking

§  SME Banking

§  NRB Banking

§  Money Transfer

§  Islami Banking

§  AB Securities Limited

§  Investment Banking

§  Cards

§  Safe Deposit Locker

§  Internet Banking

§  Fund Transfer

Corporate Address
BCIC Bhaban, 30-31 Dilkusha Commercial Area, Dhaka 1000, Bangladesh.
Telephone
+880 2 9560312
Fax
+880 2 9564122-23
E-mail Address
[email protected]
Website
www.abbl.com
SWIFT Code
ABBLBDDH
Service Hours
Sunday: 10:00 am – 4:00 pm
Monday: 10:00 am – 4:00 pm
Tuesday: 10:00 am – 4:00 pm
Wednesday: 10:00 am – 4:00 pm
Thursday: 10:00 am – 4:00 pm
Friday: Closed
Saturday: Closed