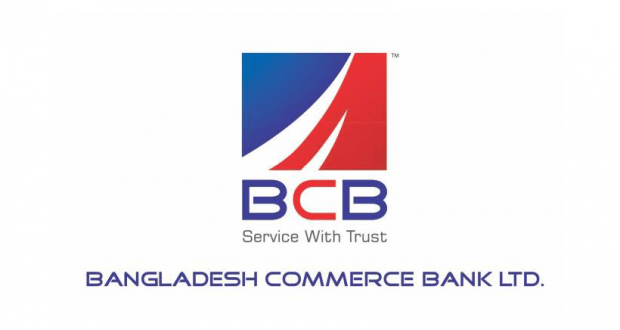 On 27 January 1986, BCBL was set up previous "Bangladesh Commerce and Investment Limited" to its starting point. At first it was a nonbank budgetary establishment. At that point Bangladesh Commerce Bank Limited was begun on 1 June 1998.
The administrations of the bank offering distinctive kinds of store account like as present store accounts, sparing store accounts, and other plan records, for example, spreading credits to business and creatures. For More Information about All Bank in Bangladesh Click Here.
Routing Information:
The bank routing number is a nine-digit distinguishing proof number allocated to financial related foundations and this number recognizes the particular monetary establishment whereupon an installment is drawn. This exceptionally extraordinary one of a kind code is produced in Bangladesh with the mix of 3 digits bank code, 2 digits area code, 3 digits branch code and finally 1 check digit. This number is likewise imprinted on the base left of your bank check pages. Click Here to get more information about Bangladesh Commerce Bank LTD.
| | | |
| --- | --- | --- |
| Districts | Branch Names | Routing No. |
| Barisal | Barisal Branch | 030060281 |
| Barisal | Batajor Branch | 030060373 |
| Bogra | Bogra Branch | 030100370 |
| Chittagong | Agrabad Branch | 030150133 |
| Chittagong | Chaktai Branch | 030151758 |
| Chittagong | Dewanhat Branch | 030152449 |
| Chittagong | Jubilee Road Branch | 030153648 |
| Chittagong | Khatunganj Branch | 030154276 |
| Chittagong | Muradpur Branch | 030155325 |
| Comilla | Comilla Branch | 030191363 |
| Comilla | Kangshanagar Bazar Branch | 030190272 |
| Dhaka | Bandura Branch | 030270642 |
| Dhaka | Banglabazar Branch | 030270826 |
| Dhaka | Bangshal Branch | 030270884 |
| Dhaka | Bijoynagar Branch | 030271096 |
| Dhaka | Dhamrai Branch | 030261156 |
| Dhaka | Dholaikhal Branch | 030271841 |
| Dhaka | Dilkusha Branch | 030271904 |
| Dhaka | Foreign Exchange Branch | 030272329 |
| Dhaka | Green Road Branch | 030261693 |
| | | |
| --- | --- | --- |
| Dhaka | Gulshan Branch | 030261727 |
| Dhaka | Kathgora Bazar Branch | 030260094 |
| Dhaka | Khilgaon Branch | 030273678 |
| Dhaka | Merajnagar Branch | 030270189 |
| Dhaka | Mirpur Branch | 030262984 |
| Dhaka | Mouchak Branch | 030274369 |
| Dhaka | Moulvibazar Branch | 030274422 |
| Dhaka | Pragati Sarani Branch | 030263709 |
| Dhaka | Principal Branch | 030275355 |
| Dhaka | Savar Branch | 030264090 |
| Dhaka | Uttara Branch | 030264632 |
| Dhaka | Zigatola Branch | 030262326 |
| Dinajpur | Dinajpur Branch | 030280674 |
| Feni | Feni Branch | 030300525 |
| Gazipur | Kaliakoir Branch | 030330795 |
| Jessore | Jessore Branch | 030410949 |
| Khulna | Daulatpur Branch | 030470705 |
| Khulna | Khulna Branch | 030471546 |
| Khulna | Kopilmuni Bazar Branch | 030471304 |
| Lakshmipur | Mandari Bazar Branch | 030510823 |
| Madaripur | Shibchar Branch | 030540701 |
| Moulvibazar | Juri Branch | 030580679 |
| Mymensingh | Seedstore Bazar Branch | 030612097 |
| Naogaon | Naogaon Branch | 030641189 |
| Narayanganj | Sonargaon Branch | 030671696 |
| Narayanganj | Tanbazar Branch | 030671759 |
| Sylhet | Sylhet Branch | 030913554 |