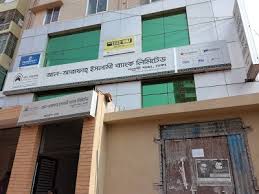 For the national economy Al-Arafah Islami Bank Limited has resolved to contribute fundamentally with the fair-minded of triumph here after by seeking after the route coordinated by Allah and the way appeared by His Rasul(SM),
On 27 September 1995, Al Arafah Islami Bank Ltd was set up in a sharia consistent with an inaugural function. Before it was enlisted as a private constrained organization on 18 June 1995.For guaranteeing the bank exercises meet sharia prerequisites was dependable by the sharia gathering.
The vision and mission of the bank is to be a maker in Islamic Banking all through the Bangladesh and the primary commitment to the development of national economy. For More Bank related information Click Here.
Routing information:
The bank routing number is a nine-digit distinguishing proof number allocated to financial related foundations and this number recognizes the particular monetary establishment whereupon an installment is drawn. This exceptionally extraordinary one of a kind code is produced in Bangladesh with the mix of 3 digits bank code, 2 digits area code, 3 digits branch code and finally 1 check digit. This number is likewise imprinted on the base left of your bank check pages. For More Information about AL Arafah Islami Bank Limited Check Here.
| | | |
| --- | --- | --- |
| Districts | Branch Names | Routing No. |
| Bagerhat | Mongla Branch | 015010948 |
| Barisal | Barisal Branch | 015060280 |
| Bhola | Bhola Branch | 015090100 |
| Bogra | Bogra Branch | 015100379 |
| Brahmanbaria | Akhaura SME Branch | 015120054 |
| Brahmanbaria | Brahmanbaria Branch | 015120438 |
| Brahmanbaria | Kutibazar Branch | 015121095 |
| Brahmanbaria | Nabinagar Branch | 015121361 |
| Brahmanbaria | Tantarbazar SME Branch | 015121879 |
| Chandpur | Hajiganj Branch | 015130886 |
| Chandpur | Rahimanagar Branch | 015131698 |
| Chittagong | Agrabad Branch | 015150132 |
| Chittagong | Halishahar Branch | 015153168 |
| Chittagong | Hathazari Branch | 015153221 |
| Chittagong | Jubilee Road Branch | 015153647 |
| Chittagong | Kadamtoli Branch | 015153739 |
| Chittagong | Khatunganj Branch | 015154275 |
| Chittagong | Muradpur Branch | 015155324 |
| Chittagong | OR Nizam Road Branch | 015155803 |
| Chittagong | Padua Bazar Branch | 015150237 |
| | | |
| --- | --- | --- |
| Chittagong | Patherhat Branch | 015156136 |
| Chittagong | Shiberhat Branch | 015157306 |
| Chittagong | Station Road Branch | 015157519 |
| Comilla | Barura Branch | 015190497 |
| Comilla | Comilla Branch | 015191159 |
| Comilla | Companiganj Branch | 015191425 |
| Comilla | Gallai Branch | 015192024 |
| Comilla | Gouripur Branch | 015192116 |
| Cox's Bazar | Cox's Bazar Branch | 015220259 |
| Cox's Bazar | Teknaf Branch | 015220912 |
| Dhaka | Abdullahpur SME Branch | 015260051 |
| Dhaka | Atibazar Branch | 015270346 |
| Dhaka | Banani Branch | 015260435 |
| Dhaka | Dakshin Khan Branch | 015260914 |
| Dhaka | Dhanmondi Branch | 015261184 |
| Dhaka | Dilkusha Branch | 015271903 |
| Dhaka | Gulshan Branch | 015261726 |
| Dhaka | Hazaribagh Branch | 015261968 |
| Dhaka | Hemayetpur Branch | 015262059 |
| Dhaka | Islampur Branch | 015272986 |
| Dhaka | Jatrabari Branch | 015273222 |
| Dhaka | Kamrangirchar Branch | 015273585 |
| Dhaka | Karwan Bazar Branch | 015262538 |
| Dhaka | Kathgora Bazar Branch | 015260093 |
| Dhaka | Keraniganj Branch | 015273648 |
| Dhaka | Khilkhet Branch | 015260743 |
| Dhaka | Kolatia SME Branch | 015271495 |
| Dhaka | Konapara Branch | 015273743 |
| Dhaka | Manda Branch | 015262875 |
| Dhaka | Mirpur Branch | 015262983 |
| Dhaka | Mirpur 10 Branch | 015263137 |
| Dhaka | Mohammadpur Krishi Market Branch | 015263379 |
| Dhaka | Motijheel Branch | 015274247 |
| Dhaka | Motijheel Corporate Branch | 015271390 |
| Dhaka | Mouchak Branch | 015274397 |
| Dhaka | Moulvibazar Branch | 015274421 |
| Dhaka | Nandipara Branch | 015274605 |
| Dhaka | Natun Bazar Branch | 015263429 |
| Dhaka | Nawabpur Road Branch | 015274726 |
| Dhaka | New Elephant Road Branch | 015263490 |
| Dhaka | North South Road Branch | 015275112 |
| Dhaka | Panthapath Branch | 015263616 |
| Dhaka | Pragati Sarani Branch | 015263708 |
| Dhaka | Rampura Branch | 015263911 |
| Dhaka | Ruhitpur Branch | 015270054 |
| Dhaka | Shyamoli Branch | 015264307 |
| Dhaka | Sonargaon Janapath Road Branch | 015260080 |
| Dhaka | South Jatrabari Branch | 015273248 |
| Dhaka | Uttara Model Town Branch | 015264699 |
| Dhaka | VIP Road Branch | 015276858 |
| Dinajpur | Dinajpur Branch | 015280673 |
| Faridpur | Faridpur Branch | 015290526 |
| Feni | Feni Branch | 015300524 |
| Gazipur | Barmi Branch | 015330086 |
| Gazipur | Fulbari Branch | 015330099 |
| Gazipur | Gazipur Branch | 015330523 |
| Gazipur | Joydebpur Branch | 015330736 |
| Gazipur | Kapasia Branch | 015330886 |
| Habiganj | Madhabpur SME Branch | 015360898 |
| Jessore | Benapole Branch | 015410285 |
| Jessore | Jessore Branch | 015410948 |
| Jhalakati | Jhalakati Branch | 015420312 |
| Khulna | Chuknagar Branch | 015470559 |
| Khulna | Gallamari Branch | 015470883 |
| Khulna | Khulna Branch | 015471545 |
| Kishoreganj | Bhairab Branch | 015481243 |
| Kushtia | Kushtia Branch | 015500940 |
| Moulvibazar | Ruposhpur Branch | 015581422 |
| Munshiganj | Bhagyakul Branch | 015590318 |
| Munshiganj | Rampal Branch | 015591175 |
| Mymensingh | Mymensingh Branch | 015611750 |
| Naogaon | Mohadebpur Branch | 015641096 |
| Narayanganj | Bandar SME Branch | 015670175 |
| Narayanganj | Narayanganj Branch | 015671187 |
| Narayanganj | Nayapur Branch | 015671224 |
| Narayanganj | Pagla Branch | 015671303 |
| Narsingdi | Bhelanagar Branch | 015681393 |
| Narsingdi | Madhabdi Branch | 015680673 |
| Narsingdi | Panchdona SME Branch | 015680860 |
| Nilphamari | Saidpur Branch | 015730794 |
| Noakhali | Bashurhat SME Branch | 015750266 |
| Noakhali | Chowmuhani Branch | 015750679 |
| Pabna | Pabna Branch | 015761789 |
| Patuakhali | Alipur Branch | 015780052 |
| Pirojpur | Bhandaria Branch | 015790134 |
| Pirojpur | Mothbaria Branch | 015790521 |
| Rajshahi | Rajshahi Branch | 015811934 |
| Rangpur | Badarganj SME Branch | 015850179 |
| Rangpur | Rangpur Branch | 015851457 |
| Satkhira | Satkhira Branch | 015871095 |
| Shariatpur | Kazirhat Branch | 015860419 |
| Sirajganj | Shahjadpur Branch | 015881906 |
| Sylhet | Ambarkhana Branch | 015910048 |
| Sylhet | Beanibazar Branch | 015910314 |
| Sylhet | Laldighirpar Branch | 015912509 |
| Sylhet | Zindabazar Branch | 015914152 |
| Tangail | Tangail Branch | 015932297 |