Bank Alfalah Limited Head Office Address In Dhaka Bangladesh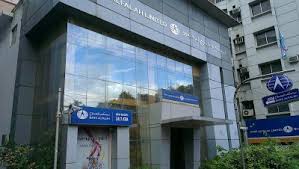 Bank Alfalah Limited is a Pakistani owned private company under the Abu Dhabi Group. On June 21, 1997, Bank Alfalah Limited was launched under the Companies Ordinance 1984 as a public Limited company and The Bank started its banking operation on November 1, 1997.Bank Alfalah Limited Head Office Address In Dhaka Bangladesh.
Bank Afalah Limited is the 6th largest bank with 648 branches in Pakistan and abroad. Bank Alfalah formally started its operation of Shamil Bank of Bahrain for US $17.88 million over the Bangladesh on 16 May 2005 and outside the Bangladesh this was the first branch of the bank.
Generally the bank works to be a premier financial services organization, operating both locally and globally. The bank is proposing a complete range of commercial products and services to various sectors below one umbrella.
In Bangladesh, there are total 7 branches and 6 ATM booths situated in 3 districts. That's are situated in Dhaka, Chittagong and Sylhet.
The target of Bank Alfalah Limited is to progress and distribute the most advanced products and distribute exceptional service excellence which adds to establishment brand equity asset and maximize value for the shareholders of the bank.
 Details Information:
Registered Name
Bank Alfalah Limited
Legal Status
Public Limited Company
Logo
 
Established
1997
Type
Private Bank
Category
Commercial Bank
Origin
Foreign Bank
Code
065
Services
§  Financial solutions to consumers, corporations, institutions and governments

§  Corporate and investment banking

§  Consumer banking and credit

§  Commercial financing

§  SME

§  Agri-finance

§  Islamic and asset financing

Corporate Address
168 Gulshan Avenue, Dhaka 1212, Bangladesh.
Telephone
+880 2 8833112-4 (Extn 205, 219)
Fax
+880 2 9896782
E-mail Address
[email protected]
Website
www.bankalfalah.com/bd
SWIFT Code
ALFHBDDH
Service Hours
Sunday: 10:00 am – 4:00 pm
Monday: 10:00 am – 4:00 pm
Tuesday: 10:00 am – 4:00 pm
Wednesday: 10:00 am – 4:00 pm
Thursday: 10:00 am – 4:00 pm
Friday: Closed
Saturday: Closed