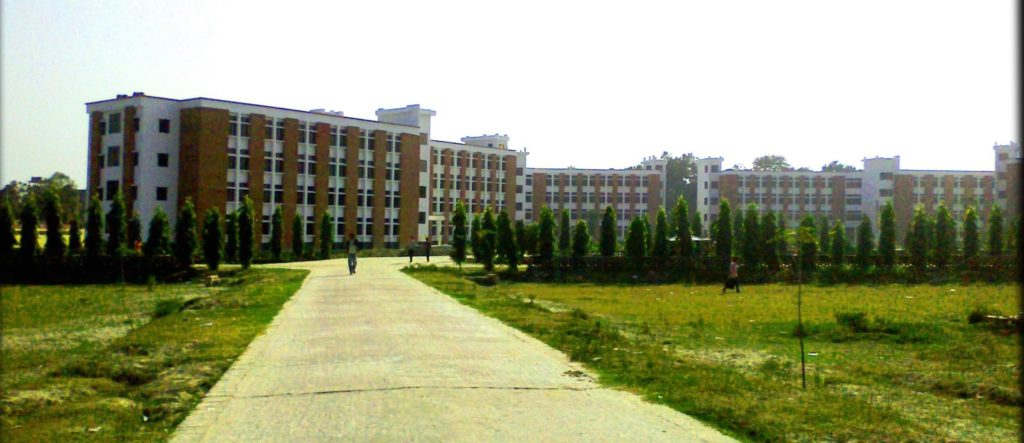 Begum Rokeya University, Rangpur is formally Rangpur University is government state fund university which is the second public university in the region of Rangpur Division. The University was named by the feminist legendary women Scholar and the social worker Begum Rokeya.
The University is he 30th public University in Bangladesh and it was set up on 8th October 2008 under Begum Rokeya University Act 2009. Check Here for More Details.
The campus of Rangpur University situated outskirts of Rangpur in the south. The University is between in Rangpur Cadet College and Carmichael College in Rangpur.  The transportation between the district and University is easily accessible interconnect.
After the starting its academic activities from the session 2008-2009 the university follows the semester system per each year consists of 2 semesters.
At the beginning of the University, there are only 300 seats for students and started class from August 2011 in the main campus. Currently the University has almost 7000 students. In University there is a library and a cafeteria on the campus.
Begum Rokeya University has 21 departments under the six disciplines. The Faculties are
Faculty of Arts
Faculty of Social Science
Faculty of Business Studies
Faculty of Science
Faculty of Engineering & Technology
Faculty of Life and Earth Sciences
There are four Residential halls of the Begum Rokeya University.
For Female students
Sheikh Fazilatunnesa Mujib Hall
Sheikh Hasina Hall
For Male students
Bangabandhu Sheikh Mujibur Rahman Hall
Sohid Mukhtar Elahi Hall
 University At a Glance
                                 বেগম রোকেয়া বিশ্ববিদ্যালয়, রংপুর
 
Former names
University Of Rangpur
Motto
জ্ঞানই শক্তি
Motto in English
Knowledge is Power
Type
Public
Established
2008
Endowment
Publicly funded by Government (1 billion BDT per year excluding development funds)
Budget
1 Billion BDT per year
Officer in charge
Vice Chancellor
Chancellor
President of Bangladesh
Vice-Chancellor
Nazmul Ahsan Kalimullah
Academic staff
203 (December 2015)
Administrative staff
623 (December 2015)
Students
7,120 (December 2015)
Undergraduates
4,834 (December 2015)
Postgraduates
2,286 (December 2015)
Location
Rangpur Bangladesh
Campus
Urban , 75 acres (30 ha)
Language
Bengali, English
Affiliations
University Grant Commision of Bangladesh
Sports
Cricket, Football, Kabaddi
Website
brur.ac.bd
For Admission procedure and Information Check Here.
Please click here for Public Examination Result.