Content marketing & Guest Post
Content marketing means creating and sharing valuable free content to attract and convert prospects into customers. It is the first priority of any website.
As a blogger, Internet marketer, or an online business-person, you must know the importance of a good content marketing strategy. After all, Content is King.
How much we charge for content wrting?
Most intermediate to advanced freelance writers charge between 10 cents and $1 per word, depending on the amount of work they will have to put into the project. But, the way they bill that average range will vary. usually we charge content writing:
5$ for 300 words
8$ for 600 words
10$ for 1000 words
Our content is SEO Optimization so that people can easily find it via search engines like Google.  We write content which focused on grabbing the attention of the search engines using specific, targeted words or phrases (called keywords or keyword phrases), and using them in specific ways.
There are many parts of a good content marketing strategy and guest posting is one of them. In this post, we are going to discuss why you need a good guest-blogging plan for an effective content marketing strategy. Moreover, you will also learn a few important tips about it.
What is content in content marketing?
Content marketing is a strategic marketing approach focused on creating. It is distributing valuable, relevant, and consistent content to attract and retain a clearly defined audience. content wrting always good investment for any websites.
Why is content marketing important?
Content marketing helps to improve conversions because it allows you to leads customers. Its also working to build trust and relationships. Its ncourage conversions by giving consumers the information they need to make an educated purchasing decision.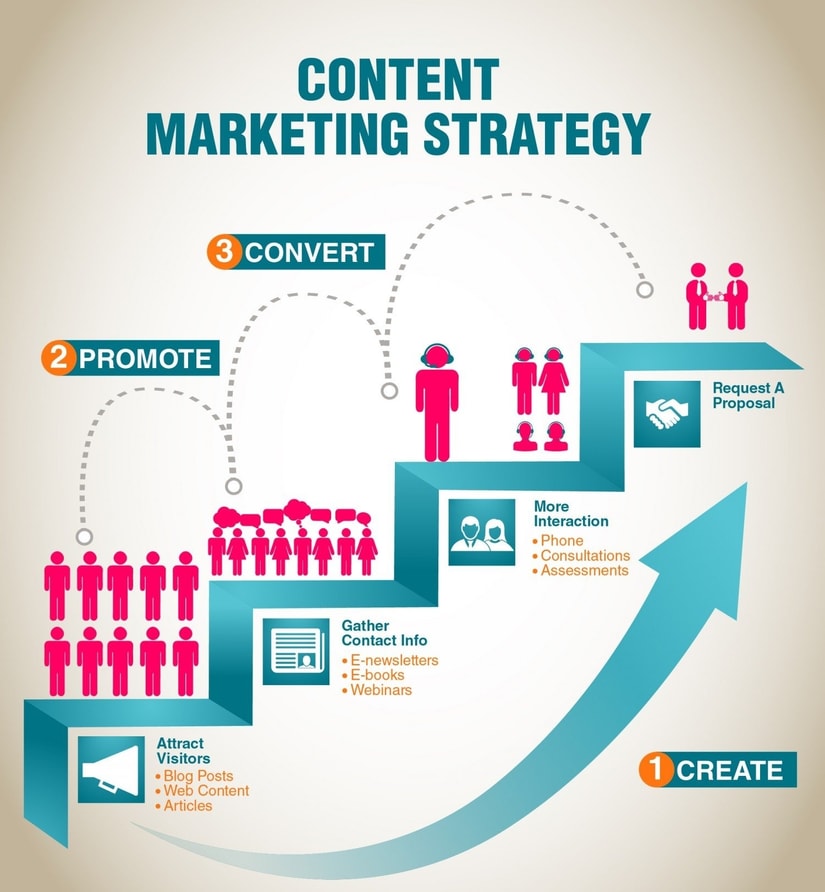 10 Content Marketing Benefits
There are many content marketing benefits regardless of whether you are marketing to businesses. Content marketing:
Increases visibility of your brand
Develops lasting relationships with your clients
Improves brand awareness and recognition
Creates loyalty and trust, with both your current customers and prospects
Helps you to build authority and credibility
Positions your business as an expert in your industry
Generates traffic to your site to improve lead generation
Opens a channel of communication through social shares and comments
Helps your customer move through the purchase decision more quickly
Provides value with no strings attached
What is Guest Posting?
"Guest posting" means writing and publishing an article on someone else's website or blog. In simple words, guest blogging or guest posting is the process of publishing blog posts on other well-established blogs in your niche.
How Does Guest Blogging Help?
Now, let's come to our main topic.
How can guest blogging help you in your content marketing strategy. Or, in other words, why does your content marketing strategy need guest blogging?
Let's look at this way.
A good and effective content marketing strategy increases traffics on your website. Its establishes credibility and authority niche. Content marketing increases brand image and reputation of your business.
Moreover, despite what anyone says, guest blogging also does help you in your search engine optimisation process. The backlinks you generate via guest blogging — provided they are from high-quality websites within your niche — can give you a serious boost in your search engine rankings.
So buy guest post always a wise decesion for any websites.Whether you like it or not, guest blogging will remain an important part of a good content marketing plan and also for SEO.
Guest Post Prices vary significantly ($75 to $5000). The determining factors are link equity (DA & PR)  as well as industry of the media property. As media owners and partners, we can help agencies and marketing procurement specialists who require a white-label service or bulk volume discount. We also work with smaller advertisers directly. Many agencies resell our service with a substantial markup.
our guest post is free, but if the guest post carries any backlinks than we charge 5$ and the price you have to pay by PayPal ([email protected]).