Digital Political Campaign for *vote*
Digital Political Campaign for vote in Bangladesh are avaible by zooinfotech.com and how we work to know that you need to talk with our experts.
The Advantages of Online Campaigning
Phone calls, door-to-door visits, TV and radio broadcasts and informational literature are the tried and true techniques in campaigning, whether for products, political candidates or causes. Online campaigning had been gaining in popularity and produced its first large scale success with the election of President Barack Obama in 2008. There are several advantages to online campaigning that make it a popular choice in any campaign.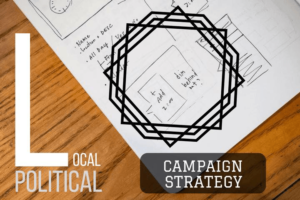 Reaching More People
Online campaigns help you reach anyone with Internet access. You don't need people's addresses or phone numbers to reach them. The Internet also exposes your campaign to more demographics, particularly young people who have traditionally been difficult to reach. There are many ways to reach people electronically, including through campaign websites, email newsletters, social networking websites and blogs. Online campaigns make it easier to reach ore people, and their messages can be targeted to the right audiences through "smart" online advertising and search engine optimization. These technologies display your campaign to the people most likely to be interested in it.
Campaign Analysis
Whether you run a campaign website or reach people through other websites through advertising and social networking, website analytics help you track how well your campaign is going by determining what type of content is attracting the most web traffic. To analyze web traffic, you must subscribe to an analytics service or ask your site developer to build it into your website. Some social networking sites analyze trends such as user growth and demographics and consumption of content. With information such as what advertisements generate the most hits or in some cases which types of people click on certain types of links, you have the ability to run a much more effective campaign.
Speed of Information
An online campaign enables you to update information instantly, whether through your campaign website, mass emails and texts, blog or social networking websites like Facebook and Twitter. When President Obama campaigned in 2008, he announced his running mate to his supporters via email and SMS. The downside to this aspect of online campaigning is that negative information can spread quickly, too.
Cost Effectiveness
With an online campaign you save money on printing, paper and canvassing staff. It could hypothetically reach more people and cost less money. This possibility sounds promising; however, it isn't proven. Just because a group is campaigning online doesn't mean that it is effectively winning support. According to a Huffington Post article about the "Virtual Arms Race" in modern elections, 2010 elections results suggested that campaign dollars seem to make their way to the most compelling candidates regardless of the type of campaign infrastructure they have. Time and election results will tell whether online campaign strategies become the most efficient use of campaign dollars.