An official of the Bangladesh Football Federation on Friday confirmed that Joya Chakma has become the first Bangladeshi female referee to receive official recognition as an international referee by the world football governing body FIFA.
Shahidul Islam Limon, BFF referees' coordinator and head of competition management, informed that FIFA conveyed the message to the BFF on early December and now she can conduct any senior FIFA and AFC matches from next year.
Joya has conducted 16 international matches so far at different age-levels from 2013 to 2016.The BFF, earlier, sent the documents of Joya and assistant referee Salma Islam Moni to FIFA after they went through a fitness test in Dhaka in August.
FIFA let us know about Joya Chakma on December 5 through an e-mail. Now, Joya will receive FIFA batch, jersey and other kits within a few days. She is now eligible to conduct FIFA and AFC international matches for the year of 2020,said Shahidul.
Shahidul informed that assistant referee Salma could not get the recognition due to being below the minimum age-limit set by the FIFA.
Salma could not get the recognition because of her young age. With the new rules, a referee requires to be at least 23-year-old.Besides, FIFA also recognized five men's referees and seven assistant referees for the year of 2020, he said.
Joya expressed her satisfaction after the recognition.And said, I have been waiting for this announcement. It is the recognition of my hard work. I really feel good to become country's first international woman referee.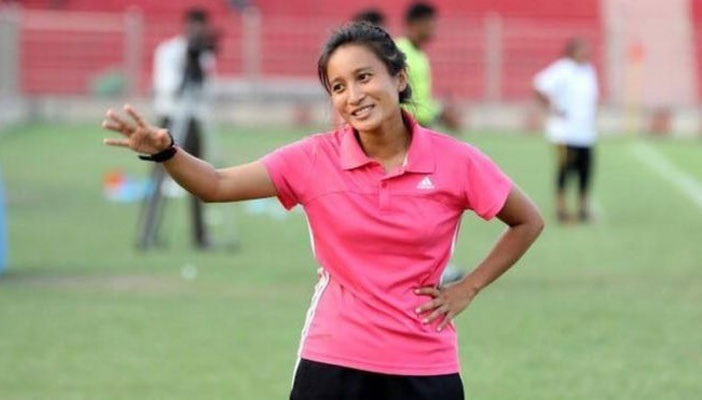 For more updet Click Here
For Information Source Click here