Hotel Marketing and Online Strategies to Increase Bookings
Now that the Internet has become such an integral part of our daily lives, hotel marketing strategies have primarily moved online. And that's a very good thing for hotel owners. While print and television marketing require a sizable financial investment for a short marketing cycle, online hotel marketing strategies are much less expensive to create and the returns are far longer lasting. Television advertising costs range from thousands of dollars to more than $1 million and they only market your hotel for the 15 or 30 seconds they are on-screen. Print marketing is a bit more affordable, but the longest most consumers keep a magazine around is a month or two. Online hotel marketing strategies, however, cost significantly less than other marketing channels and promote your hotel for much, much longer – in fact, the online hotel marketing strategy you invest in today may still be promoting your hotel for years to come!Most of all, you need to know which of your marketing initiatives are gaining a positive response for your hotel and which are wasting your time and money. Travel Tech Strategies has a number of marketing services that can provide you with the knowledge and marketing expertise you need to ensure your hotel's success.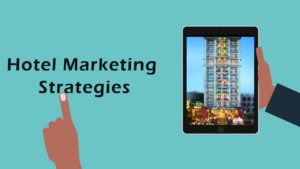 OTA analysis
The large online travel agencies have turned hotel marketing into a highly competitive arena. Travel Tech Strategies can apply OTA analysis to assess how the OTAs are impacting your hotel brand. Our marketing experts will then help you devise strategies to protect your brand name and regain control of your own bookings. We can assist in developing and implementing both short- and long-term strategies to help you develop your hotel's market share.
Hotel web analytics
Every interaction your hotel has with guests on the web creates valuable information. Travel Tech Strategies can show you how to use that information to make your marketing strategies more effective. By employing powerful analytic tools, we can gain meaningful information from all your web marketing strategies that can be put to use to enhance your marketing efforts. We'll examine your hotel website, blog, social media marketing, and email marketing strategies to determine which are doing the best job of gaining and keeping travelers' interest. Our expert marketers can then help you apply these insights to make your content and marketing efforts more effective.
Hotel mobile marketing
The proliferation of smartphones and tablets make a mobile marketing an essential part of your hotel's marketing strategies. Travel Tech Strategies can create a dynamic responsive hotel web design that will turn your website into a versatile marketing tool that automatically adjusts to whatever device your guests use to access the Internet.  Your website will effortlessly accommodate all the smartphones, tablets, laptops, and PC desktops currently on the market, as well as the ones that haven't even been invented yet so you won't face the expense of updating your website every time a new Internet-capable device appears on the market.
A responsive hotel website design is a good start, but research shows that smartphone users now spend 89% of their online time using apps. Travel Tech Strategies can design a custom branded app for your hotel, with an easy-to-use booking interface and interactive features preferred by today's mobile users. To ensure your guests will want to download your hotel app, we'll include valuable functionalities, including concierge services, which guests just can't find elsewhere.
Mobile marketing needs to figure into your hotel PPC strategies as well, since travelers are increasingly using their mobile devices during their trip planning process. If you only invest in pay per click ads for desktop searches you will be leaving out a whole segment of prospective guests that you really can't afford to overlook. Travel Tech Strategies can help you incorporate mobile search into your PPC strategies. Our expert PPC marketers can research to find the best mobile keywords, develop effective ad copy, and create custom landing pages to improve your response – we can even figure out your PPC budget allocation to help you gain the highest ROI for your marketing efforts.
Hotel guest data mining
You may be making some use of your hotel guest data already, but Travel Tech Strategies can help you mine this information much deeper. Our analysts can correlate the data your strategies already generate about your guests, then use it to improve and sharpen the focus of your hotel marketing strategies. We will deeply mine all the data your hotel has amassed about your customers – their demographics, online behavior, transactions, social media relationships, geo-location, and more. Once we have wrung all the available information out of these various sources, we will turn it into actionable intelligence you can use to improve your marketing efforts. The insights we gain from hotel guest data mining will not only help you improve your marketing strategies, it can also help you develop new ways to improve your bottom line. These methods include price optimization strategies, organizational optimization strategies, and client loyalty strategies.
When you are ready to make your marketing strategies as effective as possible, give us a call. The deep analysis and data mining expertise that Travel Tech Strategies can provide will give you insights into your guests' likes, dislikes, preferences, and online behavior so you can make your hotel marketing strategies more effective than ever before.
Are hotel internet marketing strategies taking up too much of your time? The number of online marketing strategies available to hotels has increased drastically in recent years, leaving some hoteliers struggling to maintain a presence on too many marketing platforms at once. The time demands of these responsibilities can grow to unmanageable proportions, and suddenly you realize that the very strategies meant to help your hotel grow are now harming it.  If you find yourself in this situation, it's time to pare your marketing duties back to more reasonable levels. You don't need to stop engaging in internet marketing strategies for your hotel altogether, you just need to learn how to use these strategies more efficiently. Travel Tech Strategies can help you do that.
We'll upgrade you to a responsive hotel website
92% of travelers today use mobile devices at some point in their travel planning process, according to Google's 2014 Traveler's Road to Decision study. And these travelers expect your website to work flawlessly no matter how they access it; Gomez Research found that 46% of consumers won't return to a site if it doesn't load properly on their mobile device. You need to ensure your website delivers perfect performance no matter how visitors access it. Mobile web design is one option, but you will need to adjust your website to accommodate new mobile devices as they hit the market. With the speed and frequency that new technology is introduced to consumers, a mobile website can end up being a very expensive and inefficient solution.
To avoid this hassle and worry, Travel Tech Strategies uses responsive hotel website design for all our hotel sites. You get the peace of mind that comes from knowing your site automatically adjusts to perform perfectly on all mobile devices. Talk about efficient: once your site is upgraded to one of our responsive web designs, you're covered with every mobile device, even the ones that aren't on the market yet!
We'll streamline your hotel social media marketing strategies
Trying to utilize too many internet marketing strategies at once can actually dilute your marketing efforts and cause your hotel business to suffer from your divided attention.
Consider your social media marketing strategy – your hotel doesn't need to have a presence on every social network, just the ones that the majority of your prospective guests are using. If your hotel effectively engages with guests on three or four of the most popular and relevant social sites, that should be sufficient. If you are not sure which sites your guests prefer, Travel Tech Strategies can analyze your visitors' and guests' data to discover which social networks will be the most effective.
While your business can greatly benefit from hotel social marketing strategies, these strategies do require you to keep up a consistent posting schedule throughout the day. If you find that interrupting your daily routine to continually upload posts and tweets takes your focus away from running your hotel, Travel Tech Strategy offers monthly hotel internet marketing packages that include full social media marketing support. Our dedicated social marketers will engage prospective guests with relevant posts and Tweets throughout the day, scheduled for the optimum times to extend your marketing reach.
We'll automate your hotel reputation marketing strategies
Responding quickly to customer complaints on the Internet is essential for your hotel's survival in our digitally attuned society, but that doesn't mean you need to spend the day checking your Twitter feed for comments. We can set Google Alerts to notify you when guests comment on your hotel social media channels, so you can respond instantly to any complaints or concerns.
We can take over all your hotel content marketing chores
Hotel content marketing strategies are highly effective, but they can also be time-consuming, especially if you are not an enthusiastic writer. Instead of spending hours writing about your hotel, you can concentrate on make your hotel the best it can be. Our professional SEO copywriters are skilled at writing content that is riveting to visitors and loved by Google. We can take care of all your content marketing chores including your hotel blog, social media posts and tweets, email newsletters, press releases, and more, freeing you to return to doing what you love.
We can keep guests engaged with segmented email newsletters
Email marketing is an effective way to keep your hotel top of mind with past guests. Simply sending out a generic email newsletter isn't going to help your marketing efforts, though, and it might actually harm them. Guests who receive offers that are clearly not relevant to them may send your hotel email newsletter straight to their spam folder. Travel Tech Strategies can teach you how to segment your email subscriber list so you can send out offers that are relevant to your guests' needs. If you prefer, we can take care of all your hotel email marketing needs, from building subscriber lists to creating attractive email newsletters and dynamic landing pages.
We'll use analytics to make your marketing strategies more effective
Using analytics with your internet hotel marketing strategies allows us to monitor their performance so we can make them more effective. We'll examine visitors' behavior on your website, analyzing traffic and flow, looking at which pages visitors linger on, which they bounce from, and which they return to again and again. We scrutinize how guests arrive at your social strategies, and assess the way they interact with them. Once we put all this data together, we can see a clear picture of which marketing strategies are generating the best response, and which are falling short.
Instead of wasting time on poorly performing strategies, Travel Tech will adjust your marketing approach or jettison strategies as needed. By "cleaning house" in this way, we can tightly target your hotel internet marketing strategies, making them far more effective and efficient.
If you would like to make your hotel internet marketing strategies more efficient than ever before, talk to Travel Tech Strategies. We can streamline your strategies and take care of all your internet marketing chores so you can concentrate on making your hotel experience the best it can be.

Use a hotel SEO strategy to gain high visibility
More than half of travelers use search engines during their trip planning process, making a solid SEO strategy an essential part of promoting your hotel online. In fact, SEO should be one of the first areas to address in your hotel marketing strategies, because it is the key to gaining a higher search rank so you can reach more travelers. Partner with local attractions, running cross promotions to form backlinks that raise your local search profile.
1. Optimize your website for mobile
Mobile devices now account for the majority of Internet usage, so mobile optimization should be the first step you take when updating your SEO hotel marketing strategy. If you already have a responsive website design that works on every mobile device, verify that your content is optimized for mobile. Go over your website page by page, making sure all your content (especially video) is constructed for mobile usage.
2. Check site structure for technical SEO
Make sure the structure of your hotel website is optimized correctly, with no technical errors. Be sure to correct broken links, orphan pages, and bad page directs. Check for robot.txt errors, and make sure keywords are placed in all the correct spots (in page titles, H tags, URL, and throughout content).
3. Include the correct NAP on each page
Search Engine Watch reports that 1 in 3 searches performed on Google now have local intent. Search engines incorporate the exact location of mobile devices when delivering results, and this pinpoint accuracy and instant information has led searches for local results for hotels (such as "hotels near me") to become some of the most frequently sought terms. A critical part of a local SEO hotel marketing strategy is including the correct NAP (name, address, and phone number) information in text form on each page of your website. This ensures that Google can correctly identify your hotel's location in relation to mobile searchers.
4. Get your site up to speed
Mobile page speed has become an essential part of SEO strategies for hotels. According to Google, 53 percent of people will leave a page if it takes longer than 3 seconds to load. Use Google's Mobile Site Testing Tool to check your site speed, and consider upgrading to an AMP-enabled site. Support for Google's Accelerated Mobile Pages (AMP) initiative continues to grow, and there are now over 2 billion total AMP pages. You don't even have to know AMP code yourself – there is a handy WordPress AMP plug-in to get your site up to speed.
5. Use multiple language pages, with site tags that are correct
The world-wide reach of the Internet means even small boutique hotels have the opportunity to attract customers from overseas. In fact, many smaller hotels now rely on international travelers to account for a large portion of their clientele. To add international marketing to your boutique hotel marketing SEO strategy, create versions of your webpages in each language. Use hreflang tags to direct Google to the right version of your webpages so visitors see your hotel website in their language. Only use absolute URLs with hreflang tags, and don't forget to verify that the hreflang tags use proper return tags.
6. Make sure you have links that drive traffic
Backlinks have been a part of hotel SEO strategies for years, but Google's algorithm has gotten better at identifying the quality of those links. In order for links to add to the SEO value of your hotel website, they need to be to reputable websites that have industry authority. Look for links to sites that provide something of value for your hotel guests, such as local directories, local attractions, historical information about your surroundings, and other links directly related to your guests' experience.
If you would like some help updating your hotel SEO strategy for 2017 and beyond, Travel Tech Strategies is happy to help. As a full service hotel internet marketing agency, we can provide you with all the SEO support you need to make your hotel more visible in web searches. We can completely update your SEO strategy, then provide you with a monthly SEO maintenance package that includes keyword research, expert SEO content creation services, and much more to help your hotel gain a higher visibility in online searches.

Make Sure You Have a Fully Filled Out Google My Business Page
It is always a good idea to add specific information about the hotel on Google Business Listing (pricing, bedrooms, stars). Doing this increases the chance that your hotel will pop up in Google searches before the organic search results. A lot of people first check these suggestions because they usually provide the most basic information very prominently.

Setting up a Google My Business page for your hotel is free and easy to do. Learn how to set it up here.

Improve Your All online Business Platform or OTA  Rating
For hotels, there are very few websites more crucial to marketing than TripAdvisor, Agoda, booking.com, Air BnB, Expedia, Hotels.com etc . In fact, 60 percent of American travelers consult TripAdvisor before booking their hotel. If there's one place to represent yourself in a pristine manner, it's TripAdvisor. View these tips from Hospitality Net on how to increase your ranking on the popular website.

Hire an Expert to Improve Your Digital Marketing
A full-service digital solutions provider should hire  for website design, search engine marketing and optimization, display advertising, digital listings management and other services that will boost your online presence.

If you are looking at any hotel advertising agency than you can email

[email protected]

or call: +8801670293053