Modhumoti Bank Limited Head Office In Dhaka Bangladesh
Modhumoti Bank Limited is one of the new generations private Commercial Bank in Bangladesh. It is a public limited Commercial Bank which incorporated its banking operation on September 19, 2013. The bank provides the services to the clients with highest level of honor, clearness and quality. Through its call "Your Access to Success"!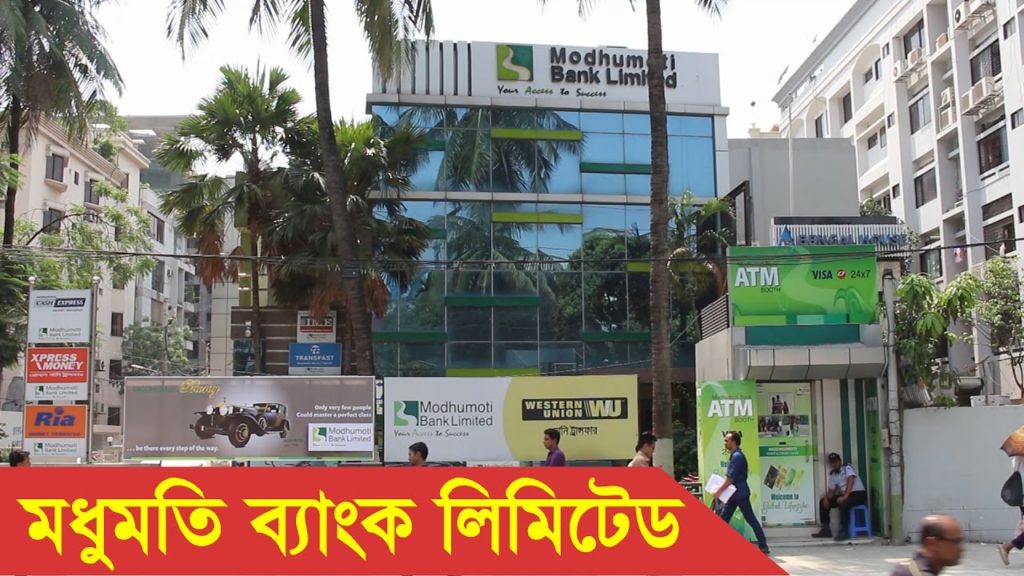 The vision of the Modhumoti Bank Limited is to lead the new generation of native commercial banks by outclassing in customer conveyance through vision, authorize employees, advance use of technology and a full series of maximum excellence products and services.
Modhumoti Bank Limited is fixated towards creating a continuous financial institution with excellence products and the bank itself will become an essential part of the communal and serving others make optimistic changes and progress the life of people around us.
There are total 26 Branch with ATM booths situated in 19 districts in Bangladesh. The head office situated at Motijhil Commercial Area in Dhaka.
The Bank wants to run the highest level of services that customers deserve. The Bank welcomes any proposals, ideas or intelligence from customers regarding the development of bank's service quality.
Details Information:
Registered Name
Modhumoti Bank Limited
Legal Status
Public Limited Company
Logo
 
Established
2013
Type
Private Bank
Category
Commercial Bank
Origin
Local Bank
Code
295
Services
§  Agri and Rural Banking

§  SME Banking

§  Retail Banking

§  Corporate Banking

§  Women Entrepreneurs

§  Mobile and E-Banking

§  Treasury Banking

§  School Banking

§  Green Banking

Corporate Address
DCCI Building (3rd & 4th Floor), 65-66 Motijheel C/A, Dhaka 1000, Bangladesh.
Telephone
+8802 958 3808, 958 3809
E-mail Address
[email protected]
Website
www.modhumotibankltd.com
SWIFT Code
MODHBDDH
Service Hours
Sunday: 10:00 am – 4:00 pm
Monday: 10:00 am – 4:00 pm
Tuesday: 10:00 am – 4:00 pm
Wednesday: 10:00 am – 4:00 pm
Thursday: 10:00 am – 4:00 pm
Friday: Closed
Saturday: Closed