Bangladesh Bank affirmed NRB Global Bank as one of the fourth time banks which is to develop the fanciful of people having the goal to keep Bangladesh particularly connected with other driven nations. It is the brainchild of 25 (twenty five) all around assumed visionary Non-Resident Bangladeshi (NRB) people home different countries of the world. It has been certified by the authoritative bodies in 2012 to work business in keeping cash of Bangladesh. Check Here for More Information about NRB Global Bank Limited Routing Information.
At Present NRB Global Bank Limited bank has 45 and 12 ATM booths wherever all through the country.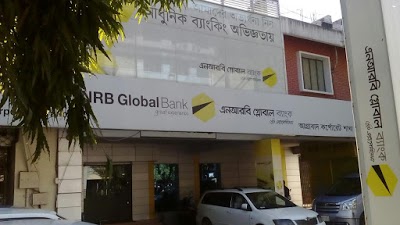 NRB Global wishes to wind up perceptibly remarkable brand in the cash related division by offering organization wonderfulness and making a motivator for everybody encompassing customers, speculators, associates, society and economy through straightforwardness, advancement, improvement and dependability. To Know More Banks Routing Information Click Here.
Routing Information:
The bank routing number is a nine-digit distinguishing proof number allocated to financial related foundations and this number recognizes the particular monetary establishment whereupon an installment is drawn. This exceptionally extraordinary one of a kind code is produced in Bangladesh with the mix of 3 digits bank code, 2 digits area code, 3 digits branch code and finally 1 check digit. This number is likewise imprinted on the base left of your bank check pages.
| | | |
| --- | --- | --- |
| Districts | Branch Names | Routing No. |
| Chittagong | Agrabad Corporate Branch | 300150168 |
| Chittagong | Anwara Branch | 300150526 |
| Chittagong | Dohazari Branch | 300152566 |
| Chittagong | Jubilee Road Branch | 300153644 |
| Chittagong | Nasirabad Branch | 300155534 |
| Chittagong | Patherhat Branch | 300156133 |
| Comilla | Gunabati Branch | 300192171 |
| Cox's Bazar | Link Road Branch | 300220069 |
| Dhaka | Dhanmondi Branch | 300261181 |
| Dhaka | Gulshan Corporate Branch | 300261815 |
| Dhaka | Motijheel Branch | 300274244 |
| Dhaka | Naya Paltan Branch | 300274873 |
| Dhaka | Uttara Branch | 300264638 |
| Feni | Panchgachia Bazar Branch | 300300084 |
| Gazipur | Ulokhola Branch | 300330159 |
| Munshiganj | Mawa Branch | 300590915 |