Private Medical College in Bangladesh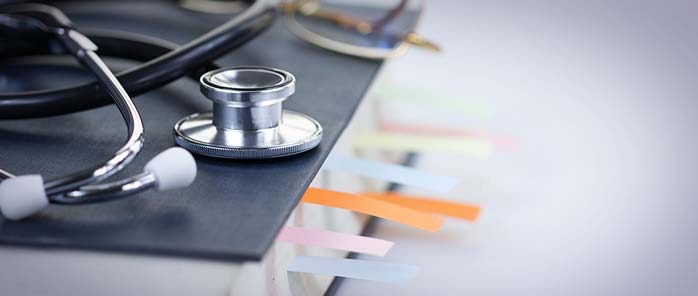 Medicinal instruction is a training which is identified with the training or being a therapeutic practioner, either the underlying preparing to end up a doctor or extra preparing from there on.
Medicinal instruction and preparing shifts significantly over the world which is different showing approaches have been used in the utilized medical training which dynamic territory of educational research is.
At present there are 60 privates' medical colleges in Bangladesh and two are recognition withheld. The Medical colleges provide MBBS, Diploma and other related courses.
List of Private Medical Colleges:
House No-35,Road No-14/A,Dhanmondi R/A,
Dhaka-1209
Phone-8116699, 815843, 9120792-93
Fax-880-2-9125655
bmch@bangla.net
122, Kazi Nazrul Islam Avenue
Shahbagh, Dhaka
Tel- 9663560-63, Fax: 88-02-8620832
E-Mail: info@ibc-bd.net
1, Eskaton Garden Road, G.P.O.
Box- 81, Dhaka
Tel- 8313234, 9353031
Bhagalpur, Bajitpur, Kishoregonj
Tel- 09423-315
E-mail- jimch@easternhousing.com
53/1, Jonson Road, Dhaka
Tel-7118272, 7117300, Fax: 88-02-7163852
E-mail: dnmcadmn@hotmail.com
  Uttara Adhunik Medical College
House No-34, Road No-4Sector-9, Sonargaon, Janapath
Uttara Model Town, Uttara, Dhaka-1230
Tel: 8932330, 8932343, Fax-8931332
Flat No-1/C, Road No-19, Sector-11, Uttara Model Town
Uttara, Dhaka-1230,
Tel-8917978, 8918058
Fax:88-02-8917978
E-mail:bhasanimedicollege@hotmail.com
Uinerpar, Post-ChurKhai, Mymensingh
Tel- 091-53594, Ext-100, 101
1/1-B, Kallyanpur, Mirpur Dhaka
Phone: 9010396, 8035905Fax: 880-2-9005595
Email: ismcdhaka@yahoo.com
Website: ismc.ac.
"Monno City" Gilondo, Manikganj,
Phone: +88-02-065163117
House No.4, Road No-8-9, Sector,-1,
Uttara Model Town, Dhaka.
Tel-8913939, 8916005Fax: 8955029,
E-mail: mhwt@citechco.net
Monika Estate, West Dhanmondi, Dhaka-1209
Tel-8115951, 8113313, 8125108
E-mail: zhswmch@bangla.net
           Mirzapur, Tangail
Tel- 09229-88154, 09229-88014, Fax: 037996-88256
E-mail-kumudinihospital@yahoo.com / kwt@dhaka.net
           Sataish Bazar, Gushulia, Tangi,
GazipurTel- 9814713, 9814714,
Fax: 880-2-9814550
E-mail: info@imc-bd.com,
web:www.imc-bd.com
           Konia (Targach),
Board Bazar,
Gazipur
Tel: 9291523, 9291423, Fax-880-2-8316332
E-mail: tmmch@citechco.net,
Web: www.tmmch.com
            Aichi Nagar, JBCS Sarani,
Horirampur, Turag, Dhaka-1230
Tel: 8950504, 8919897
            9/3, Parbotti Nagar, Thana Road,Savar,
Dhaka
Tel: 7710364, 7711560,
E-mail: emch@aitlbd.net:
Web: www.emchbd.com
            House No. 15-16, Road No. 113/A, Gulshan-2, Dhaka-1212
Tel- 9862594, 8860571: Fax: 88-02-8860572
E-mail:smch@shahabuddinmedical.com
Web: www.shahabuddinmedical.com
          Comilla Tower, Laksham Road,
Comilla
Phone- 081-71298, Fax-081-71489
E-mail- cemec05@yahoo.com
Eastern Medical College, Comilla
Race Course, Comilla New Campus,
Kabila, Dhaka Chittagong High Way,
Comilla
Tel: 081-71307, 01717031411
Fax: 081-71308
            BGC Biddyangar, Chandanaish,
Chittagong
Tel- +88-3033-56189, 56190-93
E-mail: bgctmc@yahoo.com
www.bgctumch-edu.org
            J.C. Road, Dhanleandi, Sirajgonj.
Phone- 0751- 62633
Fax-0751- 62231
E-mail- nbmch-srj@yaboo.com
            Airport Road, Nawdapara, Sopura, Rajshahi
Phone- (0721) 862240, 861401
Fax- (0721) 861291
E-mail- ilamch_bd@yahoo.com
           Enayetpur, Sirajgonj.
Phone-880-75163761-4,
Fax- 880-75163852
E-mail- info@kyamch.org,
Web: www.kyamch.org
           Ragib Rabeya Medical College Road, Pathantuly,
Sylhet.
Phone-(0821) 7190906,
Fax-(0821) 719096
E-mail: jrrmc@btsnet.net,
Web: jrrmc.edu.bd
Nightingale Medical College (Recognition withheld)
           Nightingale Point (Sarker Market),
Ashulia, Dhaka – 1349.
Phone 88-02-8961628, 01713-014970.
Email : nmch@dhaka.com,
Web: www.nmchdhaka.com
           South Surma, Sylhet
Phone- (0821-2832829, 724441-3,
Fax- 0821-2832829
E-mail- info@nemc.edu.bd; nemc@sol-bd.com
Institute of Applied Health Science (IAHS)
           Campus : Foy's Lake, Post Box-1079, Chittagong, Bangladesh ,
Phone: +880-31-659070-71 (Ext: Registrar-109, Academic Office-189 &
Controller of Examinations-262),
E-mail: ustc.ctg@gmail.com; ustc.registrar@gmail.com &
rama.barua@yahoo.com;
Website: www.ustc.ac.bd
            P.O.-Mirjanagar, Via Savar Cantt.
Dhaha-1344
Phone-7708004: Fax-880-2-7708316
E-mail: ihsgk@citechco.net
            House#25, Road#2, Dhanmondi,
Dhaka1205.
Phone:880-2-9673676,9672302
9676747,9672283,9676403
Fax: 880-2-9675633,
E-mail:info@pmch-bd.orh,
Web:www.pmc-bd.org
           Thengamara, Gokul,
Bogra-5800
Prime Medical College
           Pirzabed, Rangpur
Phone: 0521-53902-2
Fax: 0521-53903Email: pmcrang@gmail.com.
Medical East Gate, Rangpur
Phone: 0521-53881-2Fax: 0521-53880
Email: rcmc@yahoo.com
Website: rcmc.adu.bd.
26/2, Darussalam Road,Mirpur-1,Dhaka-1216.
Phone:88-02-8052927(principal),88-02-90047936(secretary),
(PABX) 88-02-9027028-29,88-02-9027035
Website: www.dlmch.edu.bd
Email: secretary@dlmch.edu.bd or
salauddin_malita@yahoo.co.in
Southern Medical College Road, East Nasirabad,
Khulshi,P.O.-Polytechnic
Chittagong-4209
Phone-88-031-2584570, +8801708599594
Fax:+88-031-685146
Email: principalsmch@gmail.com
mdsmch1946@gmail.com
Website: www.smchctgbd.com
House No.17,Road No.8 Dhanmondi,Dhaka.
Tel:880-2-8614927,8614812,9667985
Mobile:01198199625
E-mail:akmmcdb@yahoo.com.
Web: www.akmmc.org
2, Bara Maghbazar, Dhaka-1217,
Phone-88-02-9353391-3
Fax:880-2-8317306
Email: info@ad-din.org
Website: www.ad-din.org
32 Green Road, Dhanmondi,
Dhaka – 1205.
Phone: 9612345-50.
190/1,Bara Moghbazar,Worless Railgate,
Dhaka-1217 Tel-9351190-1,8314887
Fax: 880-2-93387061
E-mail:dcmc@bangla.net
Website:www.dchtrust.org
Northern (Pvt.) Medical College (Recognition withheld)
Medical East Area, Dhap, Rangpur.
Tel: 0521-53780, 55231,
E-mail:npmchl@gmail.com,
Website:northernmedical.net
Mirboxtola, Naya Sadak, Sylhet
Phone- 0821-2830040,
Fax-0821-2830040
E-mail: info@swmc.edu.bd;
Web: www.swmc.edu.com
117, Tejgaon, Love Road, Dhaka-1208,
Phone: +88-02-8878080, +88-02-8870755,
E-mail: mhshmc@gmail.com,
Website: www.mhsamorita.edu.bd
City Medical College (Recognition withheld)
Itahata, Block-B, Tangail Road,
Gazipur Chowrasta, Gazipur-1702,
Phone: 9256582-5, 9263286,
E-mail: cmcdoza@yahoo.com
Marks Medical College
A/3, Main Road, Mirpur-14, Dhaka-1206,
Phone: 9003475, 9872241,
Fax: 88-02-8057776
Jhiltuly, Faridpur,
Phone: 0631-63496, 61232,
Email:diabetic@bttb.net.bd
Choto Bongram, Boalia, Rajshahi,
Phone: 0721-761227, 761298, Mobile: 01777242402,
E-mail: info.bmc@mail.com,
Website: http://bmc.edu.bd
A 19-21, Mazid Sarani,
Sonadanga, Khulna,
Phone: 01714-086829,
Fax: 88041-724450
House# 84, Road# 8/A (new), ( Old -15),
Dhanmondi, Dhaka-1209,
Tel: (880-2) 8156914, 8156839, 9133505,
Fax: 88-02-8156914,
E-mail: info@nimch.com.bd,
website: www.nimch.com.bd
Sirajul Islam Medical College Hospital
12/3, Outer Circular Road, Dhaka 1217,
Bangladesh, Phone:+880 2-9351887
2/1, Ring Road, Shyamoli,
Mohammadpur, Dhaka-1207,
Phone: +88 02 9124396,
E-mail: info@dcimch.com,
Website: www.dcimch.com
Taltola, Sylhet,
Phone: 0821-728878
Email: pmcsylhet2013@gmail.com,
Website: www.parkviewmedicalcollege.com
Jhawtala, Comilla,
Phone: 081-65471
15, Rail Road, Jessore,
Phone: 0421-68803-4
Email: addinjsr@gamil.com
Agrabad, Chittagong – 4100.
Phone- +880-31-718525, 718521, 2511457(Direct)
Fax- +880-31-2525409
Email: cmoshmc@techno-bd.net,
cmosh@globalctg.net
Website- www.maa-shishu-ctg.org
Check Here for Public Exam Routine.