Pabna University of Science & Technology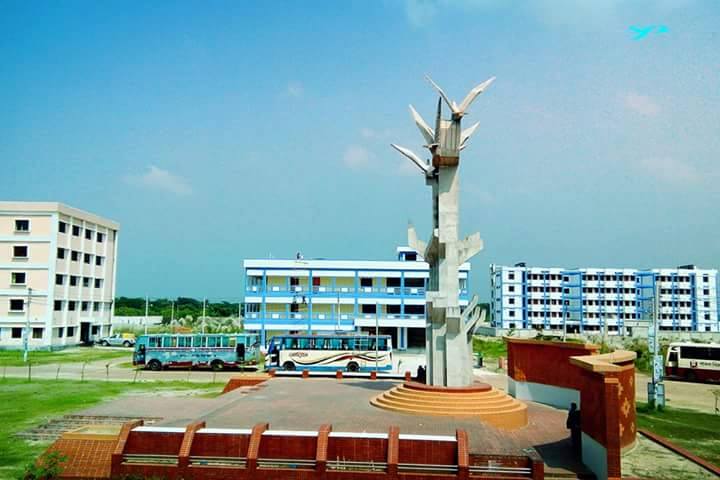 As a public University in Bangladesh, Pabna University of Science and Technology was set up on the year of 2008 as the government passed the Act in 15th July 2001. At first it was started four year undergraduate engineering and Technology program 0n 05 June 2008.
Pabna University of Science & Technology is situated in the Pabna District Headquarter by the opposite of Pabna Teachers Training College and on the south side of Pabna Nagorbary highway. Nowadays the University plays advanced role in providing requirement-based higher education, training and research.
At present the university offers education in Science and technology based program for undergraduate and post graduate levels. The University stands on area of about 30 acres, with a various multi stored buildings. The University has scholarly faculty and instructor for teaching and research on Engineering and Technology.
The vision of Pabna University of Science and Technology is to make skiled work through quality direction and research to full-fill the future needs of the country for establishment of quiet and prosperous Bangladesh.
The University has 21 departments under the 05 faculties .
Faculty of Engineering and Technology
Faculty of Science
Faculty of Business Studies
Faculty of Humanities and Social Science
Faculty of Life and Earth Science
The Academics Programs are provided
BSc (Engineering)
Arch.
URP
BSc (Honours)
B. A.
A. (Honours)
S. S. (Honours)
Pharm. (Professional)
MSc Engineering, M. Engineering, M. Phil, PhD and other higher degrees
At a Glance of PUST :
Pabna University of Science & Technology
পাবনা বিজ্ঞান ও প্রযুক্তি বিশ্ববিদ্যালয়
Type
Public, Coeducational
Established
2008
Chancellor
Abdul Hamid
Vice-Chancellor
Prof. Dr. Al-Nakib Chowdhury
Students
2700 (approx)
Location
Pabna, Bangladesh
Campus
Urban, 30 acres
Language
English
Nickname
PUST, পাবিপ্রবি-পাস্ট
Website
pust.ac.bd
For Admission procedure and Information Check Here.
For Public Examination Result Click Here.