Standard Chartered Bank In Dhaka Bangladesh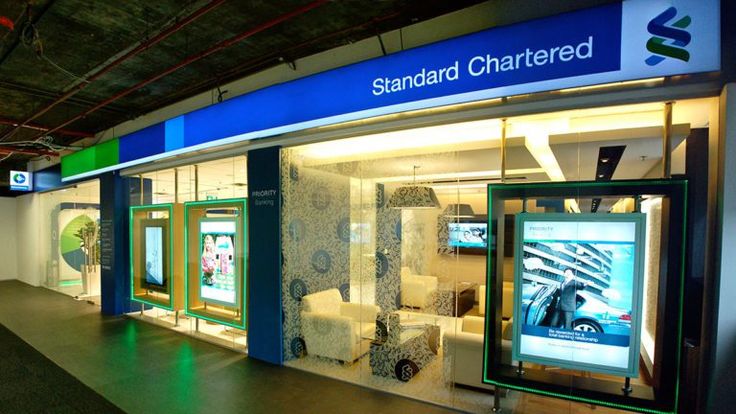 Standard Chartered Bangladesh is the most established global bank that prides on progress as an International Bank, as well as being best in class and expanding on a rich history of more than 100 years. Today, Standard Chartered Bank is the leading worldwide banking service provider in Bangladesh region which is arranged 26 Branches 97 ATMs Booth and 19 Financial Kiosks that include utilizing more than 1,700 individuals.
Standard Chartered Bangladesh gives an extensive variety of items to its clients to satisfy their each need life including diverse kinds of Personal Loans, Home Loan, Home Credit, and Auto Loan. The bank has an entire 'Worker Banking' suite with restrictive offers and particular highlights for the representatives of the associations. Standard Chartered is likewise fuelling the organizations in the economy by encouraging the financing for the Business and Commercial Clients.
Standard Chartered Bank is the main international bank in the nation with nearness in 6 urban areas – Dhaka, Chittagong, Khulna, Sylhet, Bogra, and Narayanganj; including the nation's just seaward saving money units inside Dhaka Export Processing Zone (DEPZ) at Savar and Chittagong Export Processing Zone (CEPZ).
Details Information:
Registered Name
Standard Chartered Bank
Legal Status
Public Limited Company
Logo
 
Established
1948
Type
Private Bank
Category
Commercial Bank
Origin
Foreign Bank
Code
215
Services
§  Personal Banking

§  Priority Banking

§  Islamic Banking

§  Business

§  Corporate & Institutional

§  Green Banking

Corporate Address
67 Gulshan Avenue, Dhaka 1212, Bangladesh.
Telephone
+ 880 2 8833003 – 4
E-mail Address
[email protected]
Website
www.sc.com/bd
SWIFT Code
SCBLBDDX
Service Hours
Sunday: 10:00 am – 4:00 pm
Monday: 10:00 am – 4:00 pm
Tuesday: 10:00 am – 4:00 pm
Wednesday: 10:00 am – 4:00 pm
Thursday: 10:00 am – 4:00 pm
Friday: Closed
Saturday: Closed