Television is a very competitive landscape these days. It's hard for a series to perform well enough to run for five seasons, let alone enter double-digits territory. But a few select shows have managed to stay on air far longer than anyone could've ever predicted. Here We Show The Top 5 TV Series In over the world.
1. The Simpsons
The Simpsons has been making people laugh – and making other people debate when the show's Golden Age ended – for decades, and it's on the way to Season 27 with all of its cast intact, even though it looked like Harry Shearer was going to back out over money issues earlier this year. No one could have predicted this Tracy Ullman Show spinoff would have lasted for more than 570 episodes, but this dysfunctional family has definitely earned its place on this list.
2. Mad Men
Few shows have seen the kind of mass critical acclaim that Matthew Weiner's period drama Mad Men earned during its seven seasons on AMC. Through exquisite attention to detail and a cast of characters with consistently complicated motivations, this series made Dom Draper a household name and reminded the world just how much alcohol and cigarettes were abused during the 1960s. As well, it put AMC on the map as a network to be reckoned with for top-quality original series.
3. I Love Lucy
The only entry on this list to air before the 1960s, I Love Lucy was one of the first truly classic sitcoms, anchored by the sometimes manic and always hilarious stylings of Lucille Ball. And yeah, the supporting cast of Desi Arnaz, Vivian Vance and William Frawley were pretty good, too. Several other series were spunoff of this flagship show, but none were better than I Love Lucy, and few episodes of any comedy will ever be funnier than "Lucy Does a TV Commercial."
4. Saturday Night Live
If you thought The Simpsons would be the longest lasting show on this list, you'd be wrong, as that distinction goes to Saturday Night Live, the much-beloved and much-maligned sketch show that birthed the careers of dozens of comedians. Due to its live nature and topical approach, which doesn't allow for too much planning ahead of time, almost no season of SNL is perfect, but every year produces a handful of unforgettable moments that make everything else seem more tolerable in retrospect.
5. The Sopranos
HBO had been producing original series for many years before David Chase's The Sopranos came around in 1999, but it was that heady mob drama that put the cable network in the upper echelon. With dependably excellent performances from James Gandolfini, Edie Falco and a stellar ensemble, The Sopranos was one of the series that ushered in a new era of serialized television, and its finale remains one of the most memorable episodes of any TV show ever. Whether it's a good one or a bad one is up to you.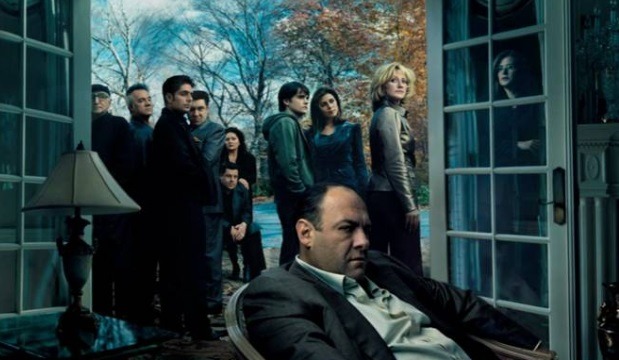 For more updet Click Here
For Information Source Click here