Electronics and Gadgets
Electronics and Gadgets is now most trending products in our daily life. It's now a part of our life. That's why today our article about Top Shopping Sites For Electronics and Gadgets.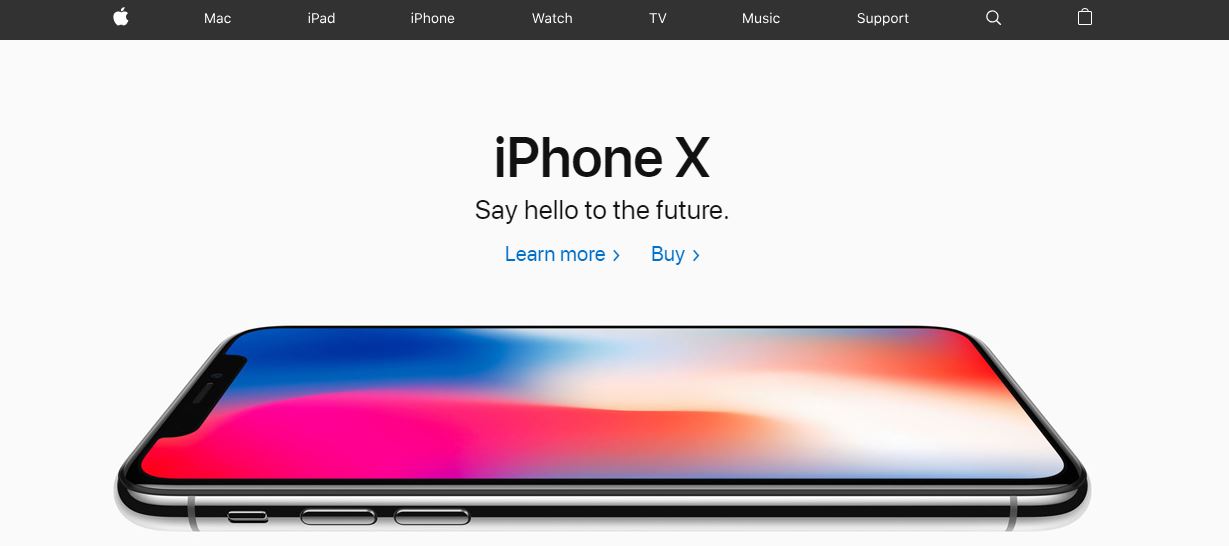 Why Apple?
"Byte into an Apple"
Have you ever noticed the logo of Apple? Mr. Jobs came up with the idea of the logo because it is simple and easy to understand; Like all of their products. Apple has been the tech giant from the oldest time. Apple Inc. is the American technology company situated in California. The mastermind Steve Jobs and his partner Steve Wozniak started to innovate the amazing technological advancement with the apple 1 and they never looked back. Then they eventually came up with apple 2, apple 3 and then the revolutionary product Macintosh. This product changed the way of computing. The Macintosh OS was designed to be more user-friendly than ever. Then iMac came up and won the world in no times. iPod and iPhone came along with the success. Smartphone has its own way to developing an interaction with its consumer mainly through the UI/UX. iPhone has the best user interface for their time. Then the revolutionary tablet computer iPad came with more success.  They came up with the advanced technology previously and still going strong. Their website offers you all the apple products with monthly installments or the full payments. You can have the original product and warranty as well. This website updates on a regular basis whenever a major change comes in for any product or any new product launches in the market. Currently, the new iPhone XS and iPhone XR are getting into the market. The website is all about these products now. You can check all the features and newly added for the new iPhone from the website. You can check for the comparison with any other iPhones with the newly added phones as well for a better convenience.
Features you will get:
Comparison facility
Product review
Worldwide shipping
International payment method
Store finder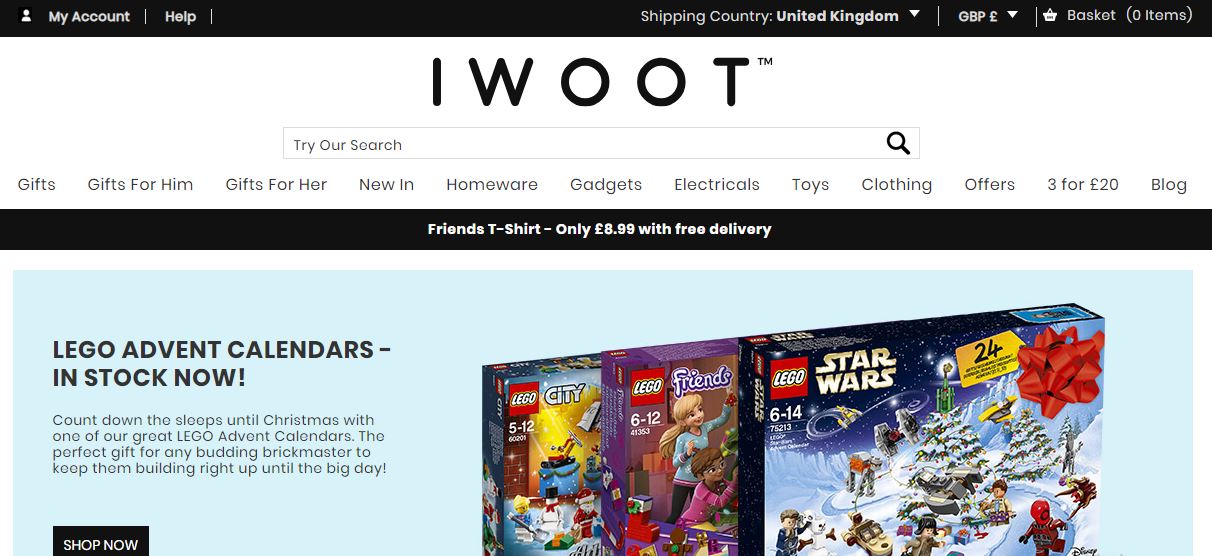 Why IWOOT?
The domain name of the website says it all. You are about to go through this website and you want to buy so many things! The tagline of them is "Stuff you don't need but you really really want"
I Want One Of Those is also known as IWOOT. The owner of this amazing platform is the HUT group; one of the biggest names of the retailers of the technology business. Formerly, they were into entertainment business which mostly consisted of music and games. Now they have a vast business including these two big categories. IWOOT provides you all the homewares, gadgets, toys, bubbleheads and gaming products. This company started their business in January 2000 by Tim Booth, Agnus Clacher and Mike Morrison with just an investment of 15,000 euros. Now it is a multimillion project of them.
So many cool products are here. You have to get registered for any purchase on the website. They have categorized sections for the product, you can search for your product as well. You can surf the website for the excitement for the newly added products. Want One Of Those (or IWOOT to our friends) has almost too many ridiculously good gifts, gadgets, and games. There's a gift for everyone on IWOOT, even for that person you know who has absolutely everything. They are certain you'll be able to find something weird, wonderful and, very importantly, worth having. If you are searching for a gift, you are in the perfect website, but you may order a lot of things for yourself also.
Features you will get:
Improvised cart system
Smooth Website
Product review and ratings
Guaranteed product efficiency
Worldwide shipping
International payment method
Faster home delivery system
Categorized product
Proper gift shop
Complain box for any inconvenience
Affiliate program with the business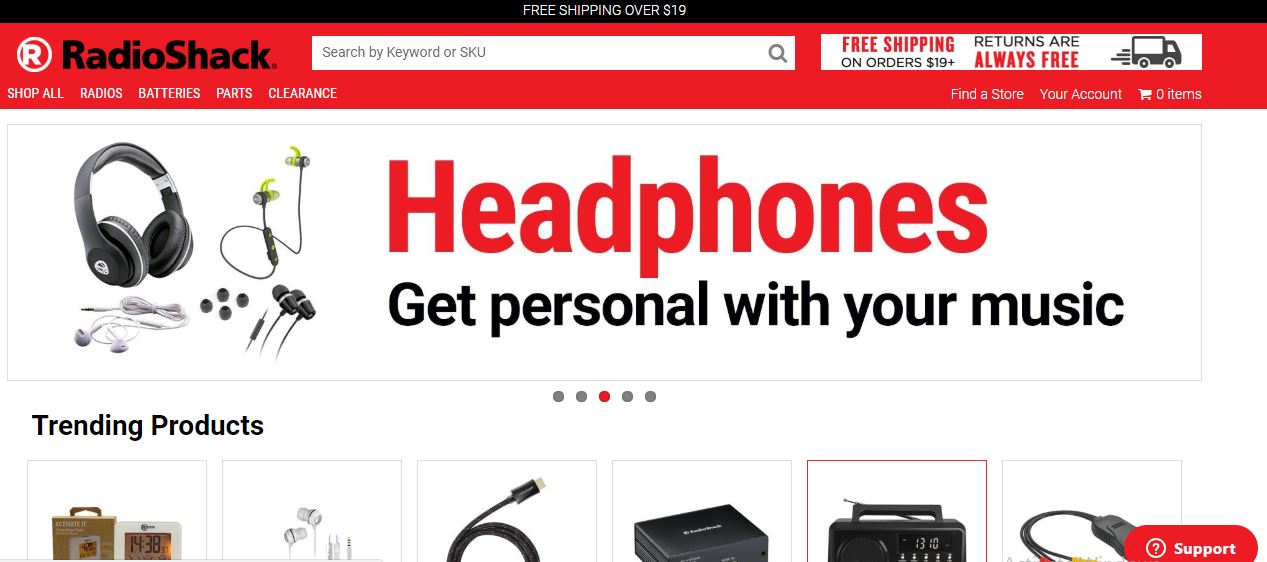 Why RadioShack?
Radioshack used to be one of the biggest tech shops before the online shopping even started. It is formerly known as RadioShack Corporation. They were an American retailer in 1921. The founders were Theodore and Milton Deutschmann. They have changed the logo since 2016. So, it is quite understandable how much of technically experienced they actually are. In that long time, they had different predecessors such as Hinckley-Tandy Leather Company, Radioshack Company, General Wireless Operation Inc. They have their peak time mostly in the 90's. in 1999 they started to operate stores around the United States, Mexico, United Kingdom, Australia, and Canada. However, in 2015 they faced a disaster and got bankrupted for the first time of their business and had to shift their whole business into the United States only. They now have the online platform for the biggest inventory of them. They cover up almost all kind of electronic goods for the customers. They have up-to-date gadgets and electronic products. The website is as machinery as the name radioshack sounds. This is some clever trick for the designing. They provide Electronic kits, necessary household kits, Batteries, Radios, Cell phone and Tablet accessories, Camera accessories, Drones an RC toys and so many electronic gadgets/ hardware. The website provides the store locator for the convenience of the customers if they want to get the products from the Radioshack authorized store. A few of them are independent by now. They have the home delivery service and shipping service for the products. You can get it at your doorstep just by ordering them. They also provide extended warranty service with a few terms and conditions.
Features you will get:
Improvised cart system
Machinery website design
Product review and ratings
Extended warranty services
Worldwide shipping
International payment method
Faster home delivery system
Categorized product
Store locator
Complain box for any inconvenience
Radioshack dealership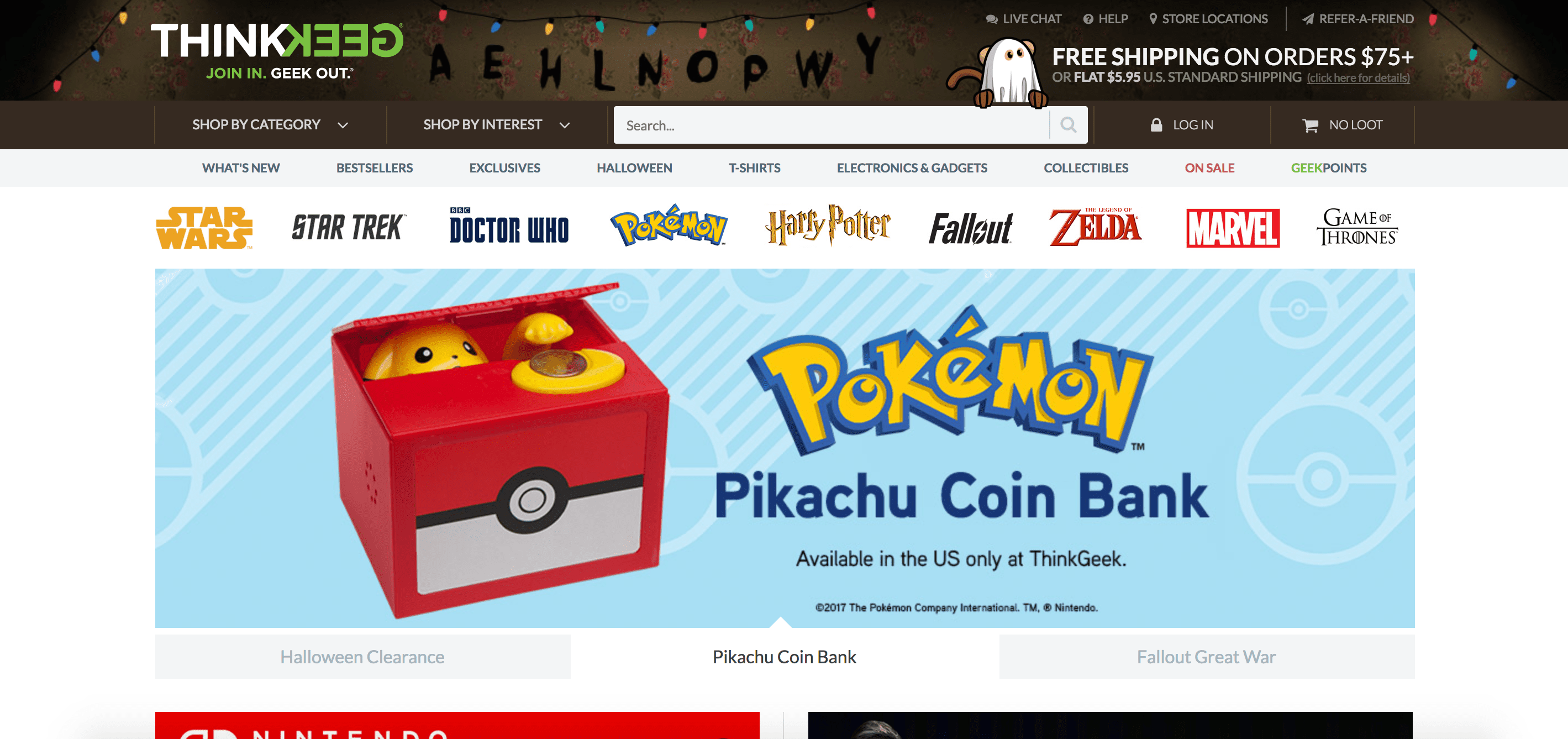 Why ThinkGeek?
"toys for adults, novelties designed to appeal to both your inner child and your inner grad student."
A geek culture is always a fun culture, to be honest. So many characters from the world of fiction and imagination come to life with this culture. All the childhood heroes, exciting characters and all the gaming characters can be your obsession.
Are you a gadget freak? You have goosebumps when you see a new motherboard? Star-wars is your second religion? Yes, ThinkGeek is your one-stop solution. They started the business as a side project. Basically, the original business was an isp startup. From there a bunch of tech nerd came up with this brilliant idea of gathering the whole nerd society in a single place. Geeknet is the parental company of ThinkGeek and the owner is GameStop Corporation which is one of the biggest video game, wireless service and electronic gadget retailers. ThinkGeek has a mascot who is called Timmy. The mascot is a monkey They have their physical store at the Florida mall in Orlando,Florida. They have about 25 stores in the US only and more 25 stores in the globe with the product pick up facility and the shipment facility. You can find all of your desired gadgets and fancy products here. They come up with the amazing up-to-date products. They also come up with the occasional limited gears and products. These amazing products always amaze the customer. These products are mostly from various science fictional stories, sagas, comic franchises or the fantasy media worlds. You can always find your classic pop cultural product with a lot of excitement and surprises with it.
Features you will get:
Improvised cart system
Licensed merchandises.
Product review and ratings
Worldwide shipping
International payment method
Home delivery system
Categorized product
Read More Shopping Related Article here